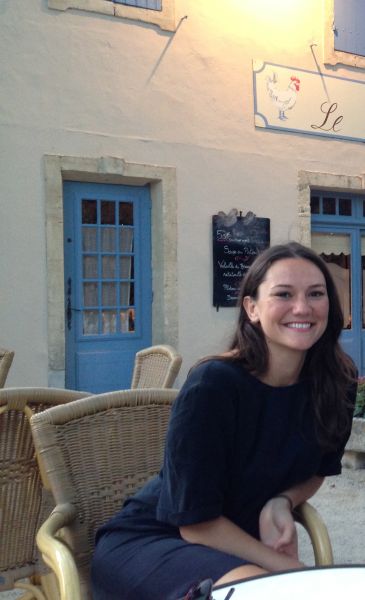 Alexis Rose wants to stand out from the pack of those looking for love online. Or maybe she wants to see which guys are willing to go the extra mile? The L.A. resident has taken her romantic digital branding into her own hands by setting up a website where suitors can apply for a chance to go out with her: DateAlexisRose.com.
"Really the core of it was to find a way to make dating serendipitous again," Ms. Rose told the Observer during a phone call. Her project, while ongoing, is on a bit of a summer break while she takes a vacation, but she said her site will perk back up in the fall.
It turns out she's not alone. People seeking partners are setting up standalone websites as a way of letting people know they are available, either as a complement to their online dating profiles or as an alternative. There may not be enough people doing it yet that you could call it a trend, but it is sort of a thing.
"The intention is totally pure. I wanted to meet someone," Ms. Rose said. "I wasn't meeting the guy I was looking for. If this wasn't working out the way I wanted to, what could I do to change the game?" That question evolved into a website, an Instagram account and pencils designed to help guys find the web page.
Anecdotally, modern dating appears to be dominated by digital matchmaking, but she's not alone in creating her own path for people to find her, independent of dating sites. Here are a few other singles we've found who have taken the same path: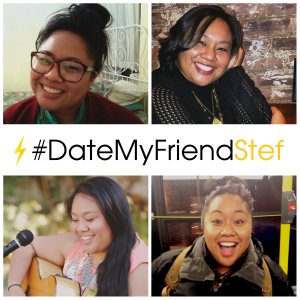 We seem to be at an interesting moment where the lonely now have both the ability to meet each other in real life—like our parents did for millennia—and the ability to leverage the Internet so that a sea of possibilities is constantly at our fingertips.
Yet few people seem to think the world is better. One Observer writer has argued that the sense of endless potential presented by online dating has changed the game by giving us a false sense of infinite options. While a former Observer writer has argued that all that's changed about dating is the protocols. Then, the School of Life contends that we need to temper our modern romanticism with a bit of reason.
A modest proposal: the one-shot date
Whether or not her website works, Ms. Rose contends that the journey has been made more interesting by the effort. She's recruited her friends into the process and that has turned this into something she's started to enjoy for its own sake. She's incorporated one very non-digital artifact into her effort: pencils. She and her friends who are in on the campaign are equipped with pencils bearing the URL of the website. Sometimes they leave them out in public. Sometimes friends specifically give them to fellows they think might be good matches.
Once, Ms. Rose gave a pencil to a potential match directly, and he took her on her best date so far.
She explained that if you find a pencil or stumble on the hashtag #DateAlexisRose on Instagram, then it might feel special to you in a way that makes reaching out to her through this standalone website special as well. "This project seems a little bit deeper than this witty banter you have over and over again with all of these people that rarely leads to anything," she said.
That banter occurs over the dating apps and their subsequent texting. She's mainly used Tinder and Hinge, though she had a brief foray on OKCupid. She said that everyone's on all of them and you end up seeing the same people over and over, which makes it a little hard to imagine why one might be different from the other.
'Really the core of it was to find a way to make dating serendipitous again.'
This approach could skew useful modern boundaries somewhat. For example, if you've ever had someone ask you out on LinkedIn or try for a professional connection on Grouper, you know how weird it feels when someone makes an overture that's not in the DNA of a given online space. Weird doesn't always mean unwelcome, though.
It's hard to imagine that anyone who goes through the motions to reach out to Ms. Rose or Stef or Mr. Wolf won't feel just a bit odd. Making a first overture toward love via a webform can't feel precisely natural, but when is hitting on someone ever comfortable?
If this personal URL technique takes off, it's likely to turn out to be the tool used by people whose problem is too much interest, not too little. The folks who need to give suitors an additional hurdle in order to suss out which of their many applicants are worth the time it takes to write back.
For readers that might like to try the strategy: Mr. Lu and Ms. Devora built their sites using Strikingly, which makes setting up a standalone URL quick.
When we spoke to Ms. Rose, she told us that she had a lot of good content in the works for the site for the fall, such as weekly postings, date summaries and reactions from the guys who go out with her, if they're game.
So, what if it works and she finds someone? The site will stay up, she said. She'll do a final post, but she added, "If something should come of this and we want to stop and we're in a committed relationship, then I probably will not come back to it again."