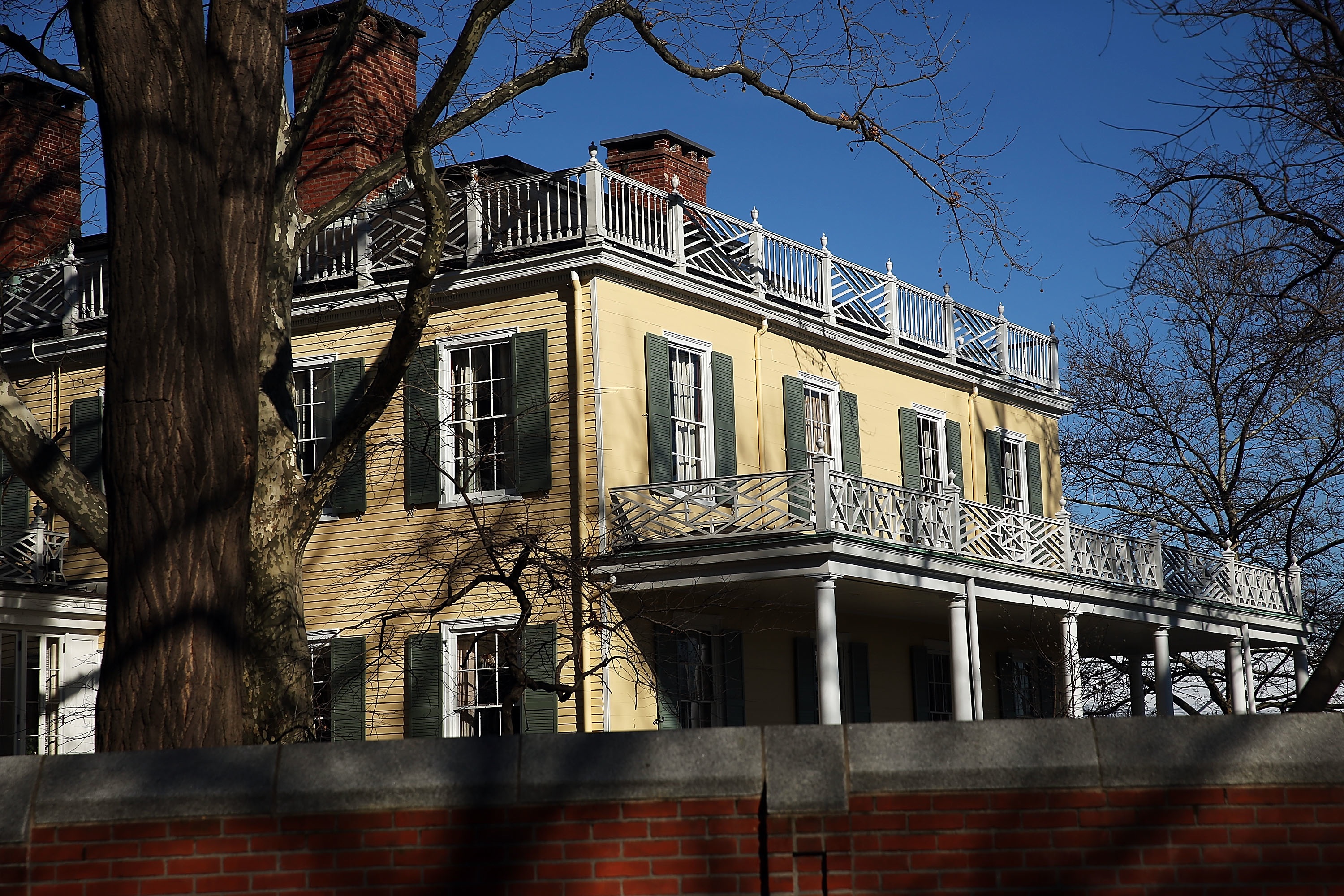 After a member of his NYPD security detail was shot with a pellet gun outside Gracie Mansion last night, Mayor Bill de Blasio said today he has "tremendous faith" the department will keep him and his family safe.
"I have tremendous faith in the NYPD, and I think my security and my family's security is being handled very well," Mr. de Blasio said at an unrelated press conference in Queens today.
The officer, part of the group assigned to guard Mr. de Blasio, was struck in the back by what NYPD Deputy Commissioner Stephen Davis said was an apparent "BB/pellet" near Gracie Mansion. She was taken to Lenox Hill hospital and treated and released for minor injuries. Mr. de Blasio was "not in the area of Gracie Mansion" at the time.
Earlier that weekend, Mr. de Blasio saw his son Dante off to New Haven, Connecticut, where the mayor's youngest child will start school at Yale University. Pictures showed the mayor, his wife, his older daughter Chiara and Dante outside Gracie Mansion, where the family has lived for a little over a year.
Asked if he was worried about the threat posed to his family members by tall buildings surrounding Gracie that could be accessed by people wishing to harm him, Mr. de Blasio seemed to acknowledge an inherent level of risk to his position.
"We all understand what we signed up for, and obviously my family is the center of my life," Mr. de Blasio said. "But we have absolute faith in the NYPD. We know they are the security experts and we know they'll take care of the situation."
The mayor said he'd been concerned for the office, with whom he'd spoken and who he said was in "fine shape."
Police today arrested a 19-year-old named Michael Verbitsky, who lives in the neighborhood on East End Avenue, and have charged him with a slew of offenses including assault on a police officer with a deadly weapon. There have been several other recent reports of similar incidents involving a pellet gun in the neighborhood, according to police.
Security at Gracie Mansion has garnered attention before—notably when some in the neighborhood complained about a taller fence being erected around the property after Mr. de Blasio moved in.