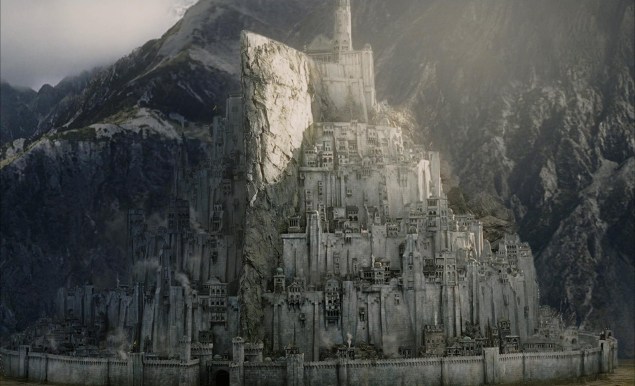 On the list of things left not crowdfunded, cross off Minas Tirith. The Lord of the Rings Director Peter Jackson's version of the Third Age Middle Earth city may actually be erected, if a group of engineers and architects behind an Indiegogo page get the $2.8 billion they're seeking.
Thankfully, the team has a sense of reality.
"Please only donate within your means, and in the knowledge that this project is a light-hearted venture with virtually no chance of succeeding," the page reads. The group does indicate, however, that there are two spots in Southern England under consideration for the project.
They say they've done the calculations and the real-life Minas Tirith can coast on till 2053 without additional funding if they met their goal. No word on if they will be charging admission, or how it would work for those who live there full-time, but it does sound like both are on the table.
"We believe that, in realising Minas Tirith, we can create not only the most remarkable tourist attraction on the planet, but also a wonderfully unique place to live and work."