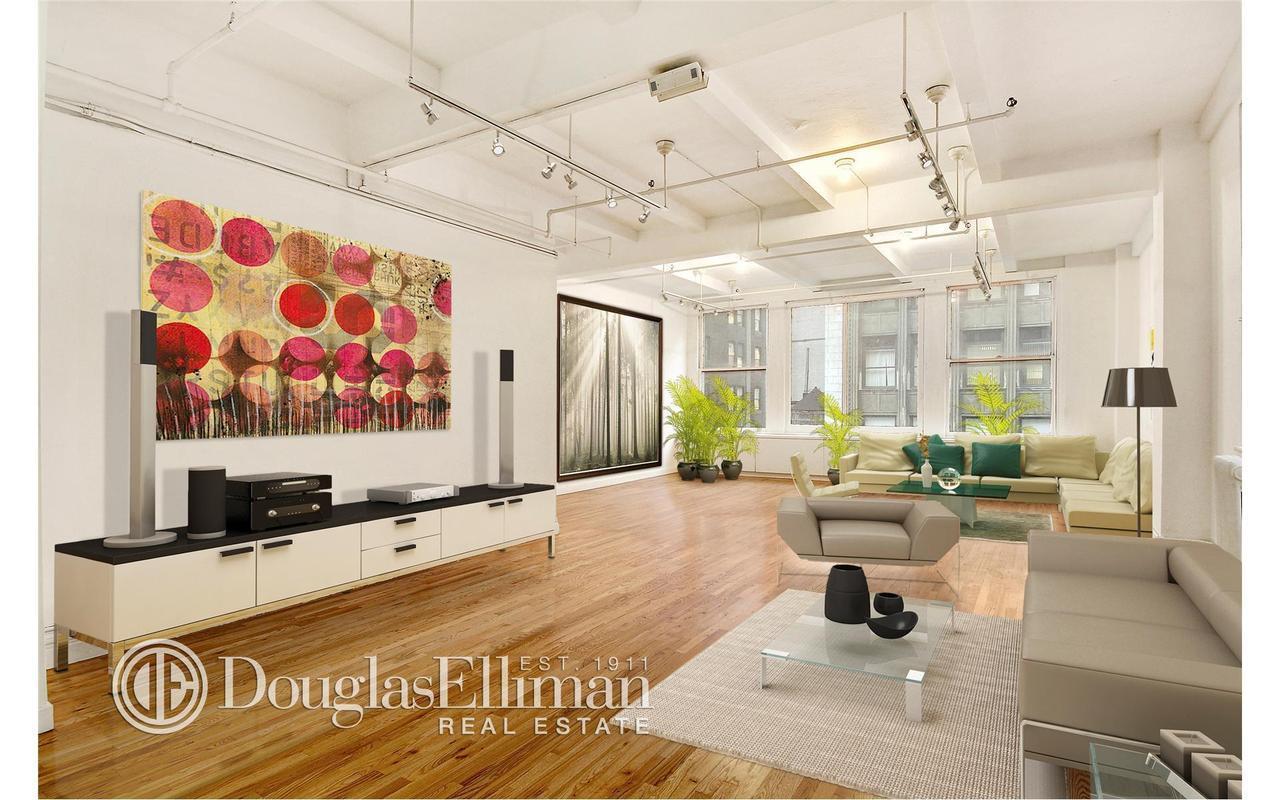 Doubles no more: tennis champs Serena Williams and Venus Williams are playing singles when it comes to their real estate transactions these days, having just sold the two-bedroom co-op they co-owned at 28 West 38th Street for $2.1 million, according to city records.
The sisters are almost as fond of real estate as they are of winning tennis titles—rather than shopping together, the Williamses once went deed-signing together. But of late, they've been picking up individual homes in Florida, Paris and Bel Air, and letting go of the mutual holdings they once shared.
Though perhaps in the case of the loft at 28 West 38th, for which the sisters paid 1.34 million in 2005, there was a greater motivation to sell than a desire to define themselves as individuals: the loft has only a single bath.
Not that the issue seems to have come up much—it's unclear if either of the sisters ever moved in and the apartment is currently set up as a one bedroom with a laundry room and massive walk-in closet (trophy/tennis skirt storage?). Not that they didn't once have big plans for the place. In 2007, Venus told New York Magazine that the apartment wasn't yet furnished, but that she would like to have her design company V Starr decorate it and planned to add a custom mattress, Frette sheets and a Frette bathrobe (we guess star athletes spend a lot of time fantasizing about lounging around in bed) as well as some colorful guitars for her and her sister.
As the listing pretty much only shows us the raw loft space, we'll have to use our imagination. The two then rented it out for nearly $7,000 a month in 2013, and it doesn't look like much has been done to it since.
Still, in the ten years the sisters owned it, they played a pretty good game, getting a nice return on their investment from Nina and Theodore Wells, the former New Jersey Secretary of State and the criminal attorney who, among other cases, was hired by the NFL to investigate the New England Patriots "Deflategate" issue.
Maria Boafo at Douglas Elliman had the listing for the 1,800-square foot spread, which she describes there-in as an "architect's DREAM," with oak wood floors, 11'6 ceilings, and 22-foot wall-to-wall windows, ready to be lived in "as is" or can be entirely reconstructed. Mr. and Ms. Wells, meanwhile, must have been at least a little bit moony over the co-op to have bid above the $1.995 asking price. Dare we call love?