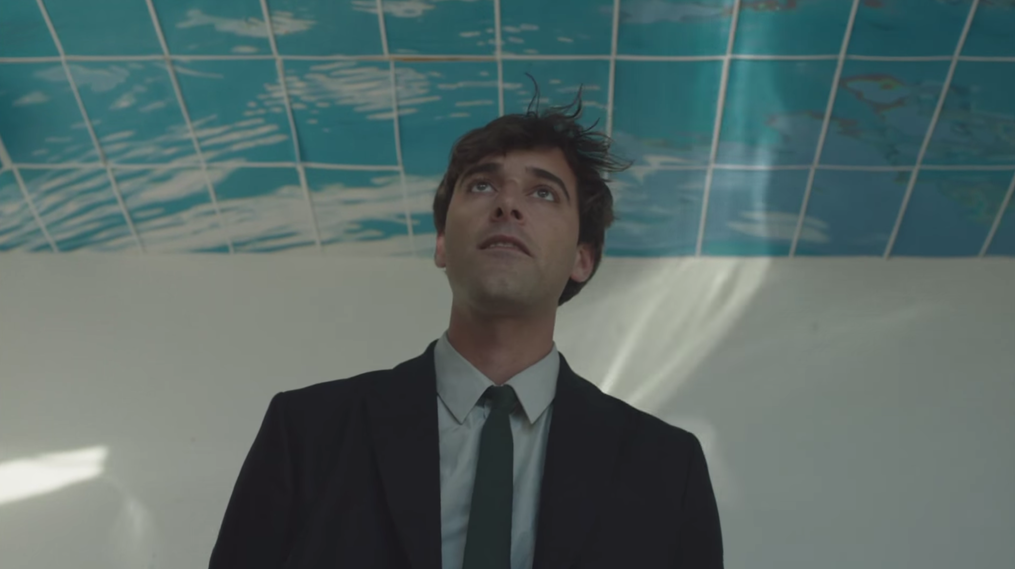 Nope: not when he's being interviewed, nor when he's making records, as his fifth and sturdiest album St. Catherine proves. Walking around California's Lake Arrowhead, connecting with me in Brooklyn, he converses attentively despite gusts of wind careening from the San Bernardino National Forest and slapdash cell service that resembles the fractured sound collages on which he built his name in the woozy, faded aughts.
Other than the sporadic phase dive, however, Mondanile's latest work is largely free of left-field tendencies. St. Catherine is warm, forthright, and full-bodied, tapping our pleasure centers while conveying the sweet bitterness of melancholy, not unlike the records Elliott Smith made with Rob Schnaphf, who co-produced and mixed it. Token descriptors like kaleidoscopic and sun-drenched and blissed-out still apply, sort of, but they're better left in the archives of Hype Machine: Any serious listening of St. Catherine will feel more like the dulled blues that arrive as welcome friends the month after the rawest month of loss. Or, I don't know, something other than basking in the balearic haze of some idyllic marine realm that most of us will never visit. St. Catherine is dreamy and incandescent etc. etc. etc.—Mondanile's fluid guitar sound alone makes it so—but its primary value is in hearing the New Jersey native continue his evolution from lo-fi aesthete to elevated songwriter.
Shortly before launching a full-band tour behind St. Catherine (Ducktails play Bowery Ballroom this Friday, August 7), Mondanile spoke to the Observer about the record's subtle Catholic imagery, botanical gardens, furry cacti, the critical response to his work and more.
This interview has been lightly condensed and edited for clarity.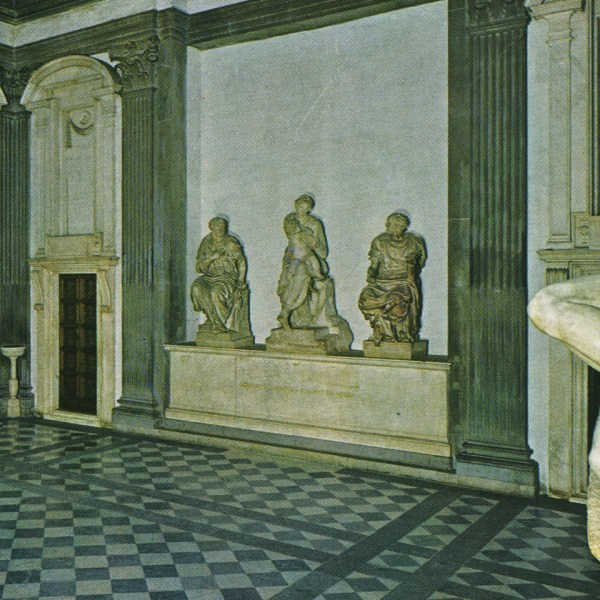 St. Catherine's finally out. How do you feel?
It's cool. It seems like people who already listen to my music like it, and there's been a nice response on social media. That feels nice.
You've said that it's your most personal record out of the five you've released. What compelled you to write autobiographically?
I hadn't really done that before, and some of the early songs were coming out a little autobiographical. In the past I wouldn't really think, "This is what I want this to be about," but this time I wanted to be more intentional, to make songs about specific things, and I was trying to be a little more straightforward.
From the title St. Catherine to songs such as "Heaven's Room," it seems like there's at least a loose relationship to spirituality on the record. I haven't picked up in that your work before. What drove that impulse?
'I'm having a hard time with the way St. Catherine is being perceived. It's too easy for writers to bill my music as 'summer tunes'… They're not paying attention.'
I don't know where that came from, ultimately, but I visited a botanical garden when I was touring Europe with Real Estate and I also visited one in L.A., where I now live. Both feature artwork from the 17th and 18th centuries, and I got this idea that I wanted St. Catherine to sound like you're walking through a botanical garden or, like, a museum.
I was also raised Catholic. I'm not practicing, but it's a part of my childhood and I always thought the physical imagery was really interesting. I started thinking about the different saints and that's how I got the name St. Catherine. I was reading and thinking about her life, and I started using some of that imagery as metaphors for romance, for being taken to heaven by an angel or something.
She was martyred, right?
Yeah that's her, St. Catherine of Alexandria. She was a patron saint of knowledge and virtue, and she would convert people to Christianity. She was very powerful. She was killed because she wouldn't sleep with anyone other than Jesus, and I found it interesting that she was so satisfied with saving herself for Jesus Christ or God. So the lyrics of my songs are sort of about how she's very satisfied. She's blinded by the light of Jesus and there's nothing more to see. She's seen it all and she knows what she needs. Other than that playing into the record as a metaphor, though, the songs are about many different things. I've never made a record that has very consistent themes, but this is the most consistent in that sense.
[youtube https://www.youtube.com/watch?v=VblwYa6roGo&w=560&h=315]
You're originally from New Jersey. Do the Garden State and Los Angeles influence your work differently?
In New Jersey I was making music in my parents' house, where I grew up. I always dreamed of making music there because it was so convenient, and then I ended up doing that. So back then I was influenced by driving on the highway, going to Guitar Center, you know, just living this suburban life.
I think Los Angeles offers a similar form of suburban life, but it's more open and there's more space. It's less crowded. So I think you can take your time more, and spend more time fine-tuning your work, whereas maybe I was more impulsive on the East Coast to call something "finished."
'It's almost like people think that I was being ironic by writing the most straightforward pop songs that I could make…'
What was it like working with Rob Schnapf?

He's really cool. I really like his work on Figure 8 and other Elliott Smith stuff. I emailed him and introduced myself and he really liked that I was from New Jersey. He's Italian and from New Jersey, but lives in L.A. and I'm the same way. He's an easygoing guy and we got along well. I like the way he works. He's very thorough.
You've honed a guitar sound over the years that's instantly recognizable, whether it's in Real Estate or Ducktails. When did you start tapping into your own voice as a player?
I'm not a great guitar player. I don't know where all the notes are, so I have limited knowledge, and I think that helped birth my sound. Basically I really like the delay pedal, and I wanted the delay to make the guitar sound like two guitars at the same time, like a chorus-y effect, like slapback quick delay. Then I wanted the sound to modulate, so I used phaser pedals, and that came from listening to krautrock. Then I listened to a lot of free jazz when I was in college, and there's this one player who I'm really influenced by named Sonny Sharrock, who is a free jazz guitarist from New York. He has a record called Black Woman. It's amazing. He uses the Pentatonic scale, which is what I use, and it creates a very melodic sort of sound.
Everyone always talks about how my guitar sounds "shimmering" or something, and that's because I always wanted to have this tone that's kind of moving and modulating. Now I use a lot more vibrato than before to make it sound lush.
I read that you named your project Ducktails to deliberately avoid seeming pretentious.
Yes [laughs], exactly.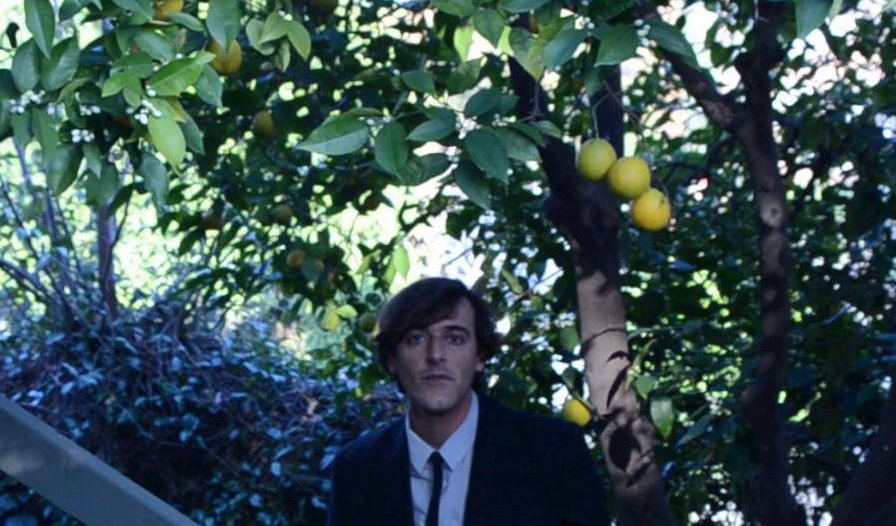 But there is an irony in that the scene that promoted your work early on—everywhere from Pitchfork to experimental blogs—is sometimes seen from outside as exactly that, even though we know that perception is often misguided. Do you struggle with how to engage the critical atmosphere around your work? Do you even think about it?
Yeah, of course. I'm having a hard time with the way St. Catherine is being perceived. It's too easy for writers to bill my music as "Summer tunes, new summer tunes from this guy," you know? They're not paying attention. I can feel the effects pretty easily when a writer has no idea what he's talking about, or has probably only listened to the record once. This is a record that I worked on for a long time. No one can really see that. They think I just went into the studio for like a month, when actually I spent over a year trying to make what I think is a really solid record. Then someone listens to it once and writes a shitty review and a million people read the review. It's unfortunate how music is being portrayed.
St. Catherine is warm, forthright, and full-bodied, tapping our pleasure centers while conveying the sweet bitterness of melancholy.
It's almost like people think that I was being ironic by writing the most straightforward pop songs that I could make, so they don't take it seriously even though I tried to make it clear that I take making music very seriously. It's hard because you see the reception and it's like, wow, Pitchfork was giving my older records better reviews even though they sounded like shit. I couldn't even write a song or sing. That's really confusing.
The producer James Ferraro played a role in the background of St. Catherine. Tell me about his involvement.
He's a friend of mine. He lives in L.A., and at the beginning of the year I played him all the stuff I'd been working on for this record. He helped me come up with the name St. Catherine from one of the songs. He helped me with the track list. He sings backup on one short part of "Headbanging in the Mirror." He helped me understand what I was working on, almost like an artist critique.
I watched the "Surreal Exposure" video this morning and at first I really thought Mac DeMarco shoved your face into a cactus. 
[laughs] It looks realistic, right? That was a last-minute thing. It's just a soft furry cactus.
[youtube https://www.youtube.com/watch?v=leu2STVH8Iw&w=560&h=315]