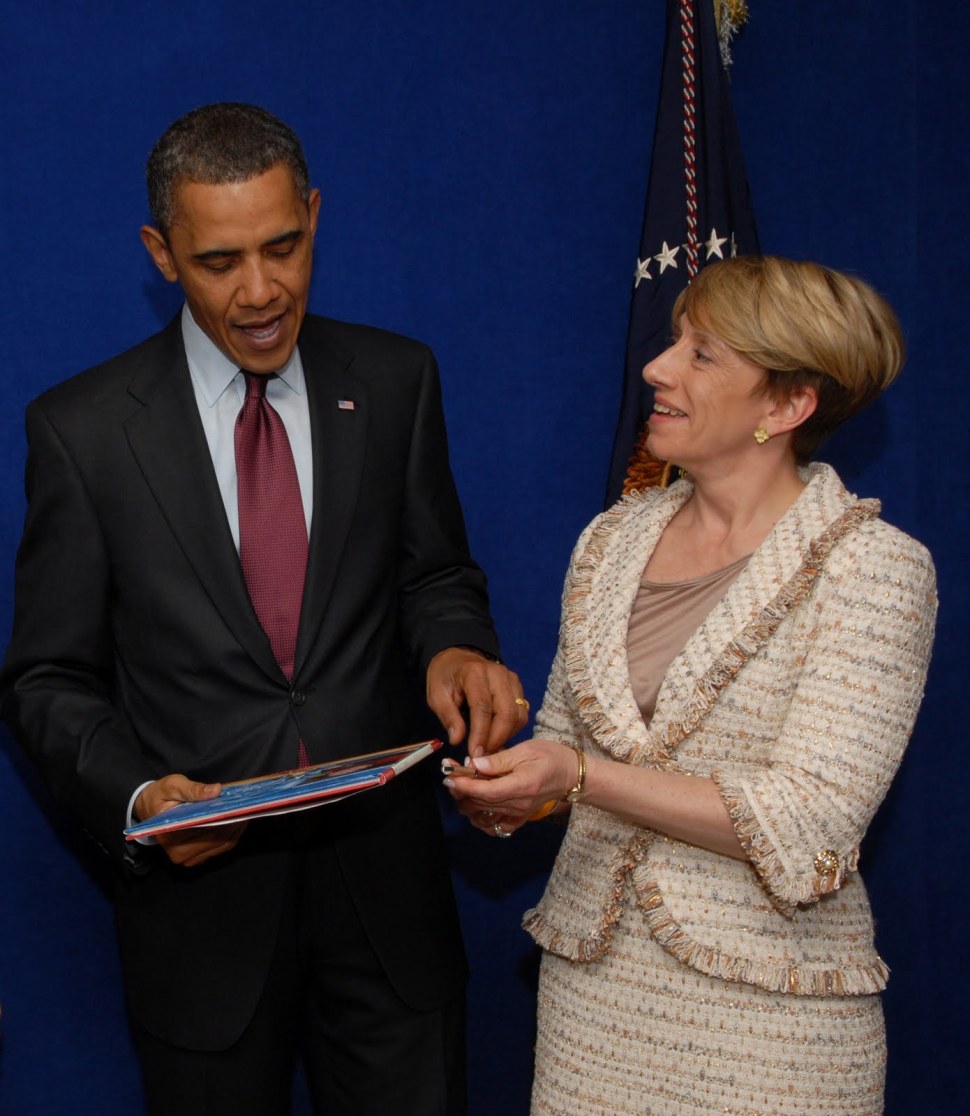 Councilwoman Beth Mason announced today that she will not seek reelection for a third term on the Hoboken City Council. Having represented Hoboken's 2nd Ward since 2007, Mason pledged to remain involved and continue to help improve Hoboken.
"It has been an honor to represent the people of Hoboken's 2nd Ward on the City Council," said Mason. "Hoboken is a great place to live and raise a family, and I will continue to stay involved to help improve Hoboken's quality of life. I am proud of my two terms on the City Council. I didn't run because I needed a job. I ran because there was a job to do and I believe the 2nd Ward is better off now than it was when I first took office. Before taking office, I served as the Chair of the Master Plan Subcommittee and tackled important issues as a civic activist. I am going to continue to stay involved and will always remain at the forefront of issues that are important to our community."
Mason twice ran unsuccessfully for mayor in 2010, losing to Peter Cammarano and later to Dawn Zimmer in a special election. She forged an alliance with Senate President Steve Sweeney (D-3) and co-hosted a Sweeney event at last year's League of Municipalities in Atlantic City.
Today she spoke proudly of her local service.
"Two issues really stand out to me from my time on the City Council," Mason said. "The first is when I sponsored a resolution in support of The NY Daily News petition drive calling for a ban on all assault weapons and high-capacity magazines and calling to institute comprehensive gun control. While it was not something the City Council could address directly, all but one Council member supported the resolution, and we were able to collect over 7,500 signatures in support of the effort. It is always important for government to give residents a voice on important issues such as gun control.
"The other highlight that stands out from my time in public service was watching the community come together to preserve more than 2 acres of open space and create 1600 Park," she added. "Community activists worked together to stop unreasonable and unsafe development, and because of their efforts, families now have a wonderful park space they can enjoy."
Mason plans to stay involved in various advocacy efforts, including the movement against the controversial "Monarch at the Shipyard" project. The Monarch project includes plans to build two high-rise towers at Sinatra Drive and Shipyard Lane in Hoboken, an area which was originally designated for public use.
"The Monarch at the Shipyard will place an additional strain on our public transportation and infrastructure systems," said Mason. "I will continue to put the people of Hoboken first and fight any development projects like the Monarch project that negatively impact our quality of life."