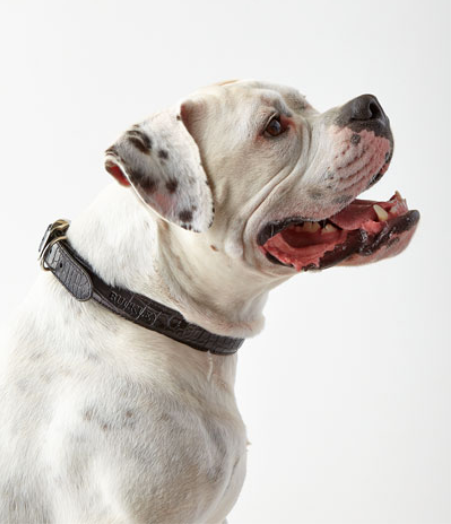 Today is an important day for pet fanatics across the country: National Dog Day. The best way to celebrate a favorite four-legged friends? With luxury dog accessories, of course. From Gucci to Versace to Louis Vuitton, stylish product abound for the pampered pup. They might not help score every dog a date, but they will certainly make them feel like king of the (concrete) jungle.
What pup wants to touch its precious paws to New York's filthy sidewalks? A luxurious carrier is how any high-class dog should really get around. This sleek black carrier from Gucci has a zip top opening, adjustable straps, and comes with a short red and green leash. It also has a removable and washable interior cushion, ensuring its furry occupants will always be sitting pretty.
Those seeking a more colorful, whimsical look can opt for this paisley Etro carrier. The bag's cushy interior looks like it makes for a seriously comfortable ride.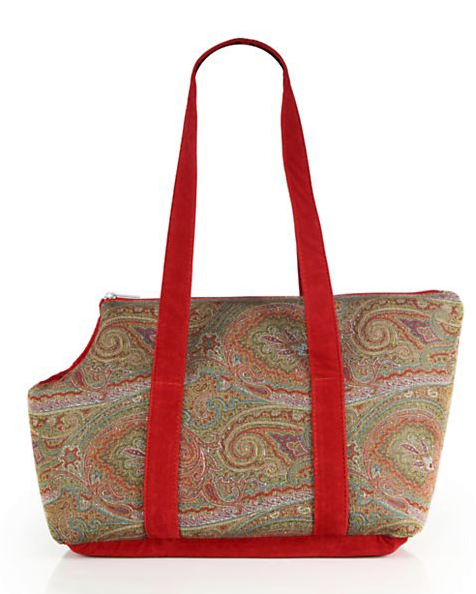 Louis Vuitton is also known for its gorgeous, high-end dog accessories. Here is their take on the dog carrier, complete with scratch-resistant material and a mesh window to ensure breathability.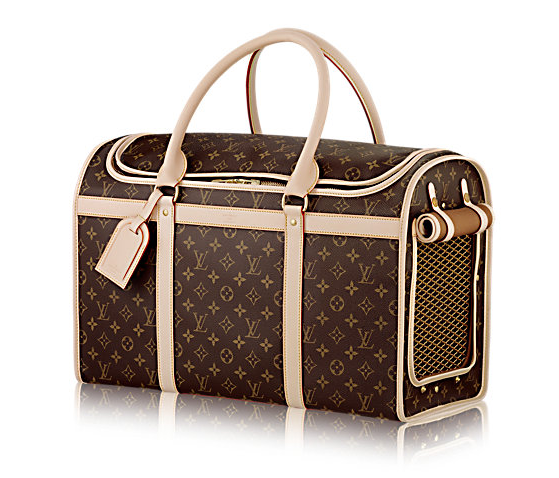 Since we can't adorn our four-legged friends with lavish jewelry, we can at least hook them up with fancy collars and leashes. For the dog with a feminine flair, try this brown and pink Italian-made leather leash from pet outfitters Mungo & Maud.
For something a little more sleek and modern, Mungo & Maud also makes a dog leash in plaited black leather.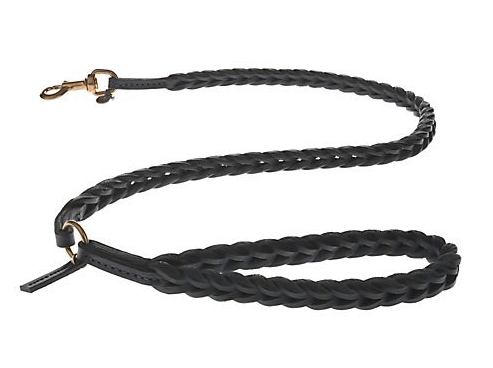 Fans of the Louis Vuitton dog carrier might wish to outfit their pup with a fashionable matching collar and leash.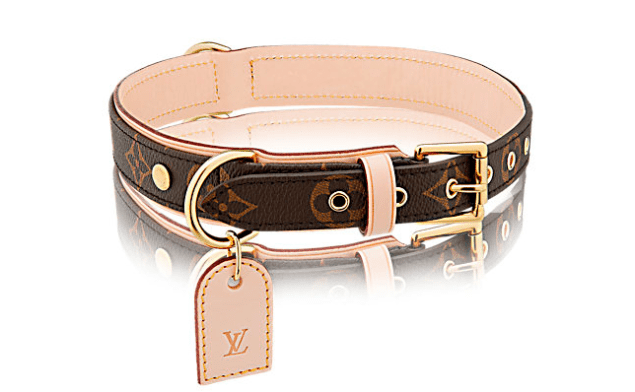 Reptile skin need not be limited to fabulous red handbags. Outfit your pup with a stylish alligator dog collar.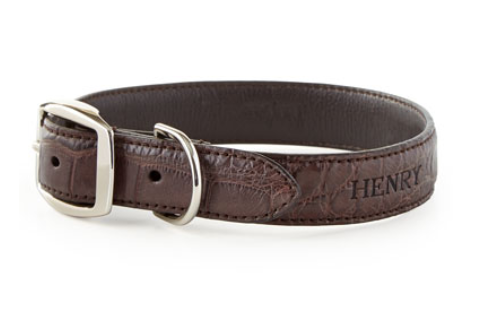 Those in search of a classic look when it comes to dog collars can opt for this leather offering from Etro.
For dogs dining on quality, chef-prepared food, a standard plastic dish will not do. Give your pet the five-star restaurant experience with a luxuries dog bowl, like this porcelain offering from Versace.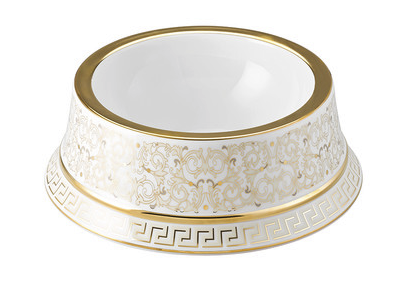 At the end of a long day of running, fetching and tail-chasing, all dogs need a good sleep. Ensure they have the sweetest of dreams by tucking them in to a high end dog bed, like this quilted cotton offering from Mungo & Maud.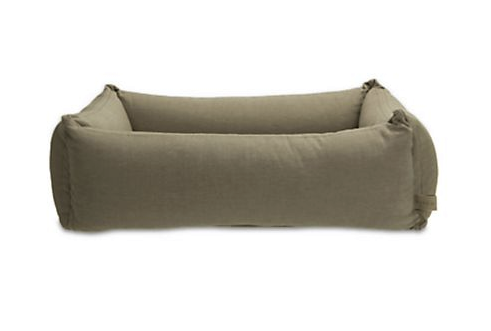 For a dog bed that matches a home's vintage and/or nautical decor, opt for this striped dog bed from Harry Barker. Dogs can even mark their territory by having their names stitched onto it.