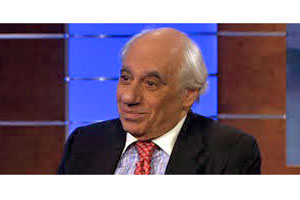 American Federation of Teachers President Randi Weingarten this evening issued a statement on the death of former Newark Teachers Union President Joseph Del Grosso.
"Joe Del Grosso was a lion among peers, whose resolve, commitment and creative ideas helped make the teaching profession better for Newark educators and the children they taught," Weingarten said.
"Things have never been easy in Newark, where the public schools are state-run and Gov. Chris Christie repeatedly states his disdain for teachers and their union," he added. "But Joe was both tenacious and willing to work with anyone interested in public education. He spent his career fighting for teachers to be treated fairly and for the resources and supports they need to do their job. I was honored to work with him and will miss him dearly."
Mr. Del Grosso ended his tenure earlier this year as head of the teachers' union following a 20-year run on the job.
For more, go here.