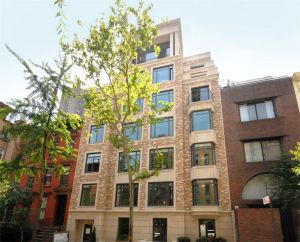 Eric Korman has had a pretty good run, working in the upper echelons of some of the nation's most recognizable consumer brands. He was at Coca Cola in the late 90s and then, after a brief dip in the venture capital pool, at IAC/Interactive. From 2008 to 2010, he headed up Ticketmaster, which, O.K., is kind of an obnoxious company, though arguably not quite as obnoxious as Ralph Lauren, from which he split last year, having spent four years as president of digital and global e-commerce.
Despite Mr. Korman's defection, to found an as-yet somewhat mysterious tech firm called PHLUR, Inc., we're going to bet he doesn't have any trouble getting into the Polo Bar. But now he'll probably have a bit more trouble getting into the building at 180 East 93rd Street, seeing as how he and his wife, Cynthia–a former art director for Bon Appetit and Glamour, among others–have just sold their four-bedroom condo there for $6.475 million, according to city records. The buyers, Janaka Sheehan Maduraperuma and Sonal Khot, are financiers; Kristina Wallison, Chloe Rosen and Robert McCain, of Stribling, shared the listing.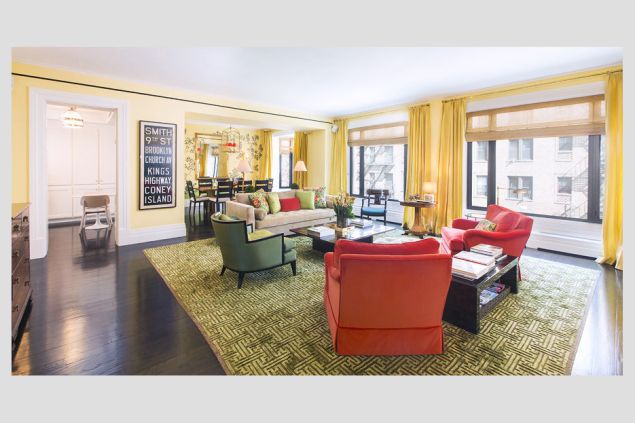 From a phonetic and aesthetic perspective, "PHLUR" does not strike one as an obviously winning name for a brand breaking into… well, whatever it is that they'll be breaking into. But the Kormans nonetheless applied a keen eye to the decoration of their apartment, which was built in 2009, and which blends the sort of solid, classic style you might find in older, somewhat mustier Carnegie Hill apartments, with all kinds of shiny modern niceties. Encased in a facade of limestone and brick that houses just six other units, the apartment occupies 3,061 square-feet on the fourth floor, boasting wide-plank oak floors, 10-foot ceilings, and a Crestron smart home system. Even the stone is nice(!): dark granite counters and mosaic tile in the kitchen and in the bathrooms, Carrara marble, obvi.