After a certain point, if you haven't gotten to them yet, certain cultural items tend to lose their appeal, or at least the sense of urgency they had when they seemed a bit more, well, relevant. If you haven't watched Girls, for example, there's no point starting now. It's not going to clue you in at the water cooler, and you could probably find something better to do with your time. (Like watch Game of Thrones.) Back when the first Freakonomics came out, we didn't read it–mostly because it seemed like the people issuing breathless recommendations on its behalf often didn't otherwise do much reading.
This was snooty, we know, but it's not a course we're going to correct, even as the book's author, Stephen Dubner, demonstrates just how many copies he's managed to sell in this, our age of advanced literary disengagement. Mr. Dubner and his wife, Ellen, have just dropped $5.4 million on a three-bedroom co-op at 15 West 81st Street, according to city records. Marc Goodman and Merope Lolis, of Corcoran, had the listing.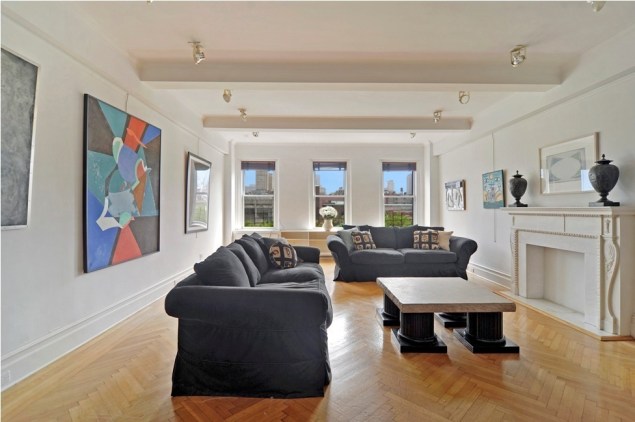 The unit, which was until recently owned by a trust administered by one Caroline Srybnik, occupies a portion of the ninth floor in an Emery Roth building dating to 1930. The living room and two of the bedrooms take southern light, according to the listing, and the apartment offers views of the Rose Planetarium, the Museum of Natural History and Central Park. (Side views of the Park, but hey, Mr. Dubner ain't James Patterson.) In Roth-ian style, the co-op opens from a gracious gallery onto the living room and formal dining room–herringbone floors, decorative fireplace, high beamed ceilings–and proceeds to tucked-away bedrooms, each with an en-suite bath. A small open kitchen gives onto maid's quarters, which look like they might readily be done away with in favor of a more chef-ready kitchen setup.