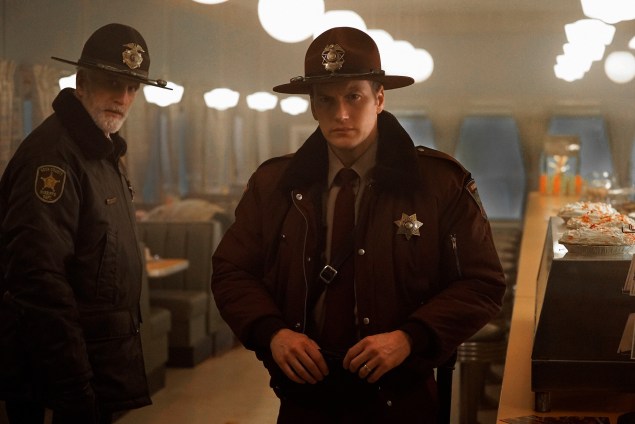 Chuck Saftler, the President of Program Strategy and COO of FX, announced today the premiere dates for three of the network's most watched and highly anticipated shows.
The Bastard Executioner, from Sons of Anarchy creator Kurt Sutter, debuts of FX September 15. The network describes the ten-episode Bastard as a "blood-soaked, medieval epic" that somehow still  features Ed Sheeran in a recurring role. Mr. Sutter himself, Katey Segal, and Lee Jones are set to star.
American Horror Story: Hotel, Ryan Murphy's fifth instalmment in the AHS anthology series, will premiere October 7th. In addition to Lady Gaga of all people, Hotel will star Sarah Paulson, Kathy Bates, Angela Bassett, Wes Bentley, Matt Bomer, Chloë Sevigny, Denis O'Hare, Cheyenne Jackson, Evan Peters and Finn Wittrock.
Fargo will travel back to 1979 for its second season, premiering October 12th. Executive-producers Noah Hawley, the Cohen Brothers, Warren Littlefield and John Cameron all return with a cast that includes Ted Danson, Kirsten Dunst, Jesse Plemons, Patrick Wilson, and Nick Offerman.