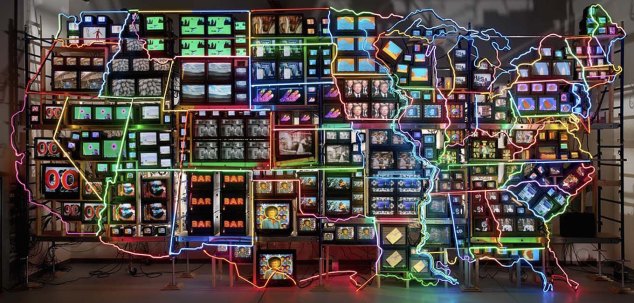 The estate of the highly influential Korean artist Nam June Paik is now represented worldwide by Gagosian Gallery, and the international mega-gallery will present a solo show of Paik's work at their Hong Kong branch this September.
The groundbreaking South Korean-American artist blended sculpture and installation with "video art" long before it was even called that. Last fall, New York's Asia Society mounted a major show of his work.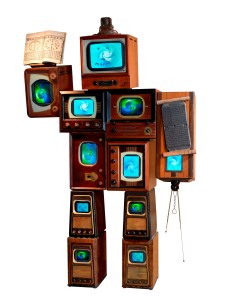 Growing up in Seoul, Korea, Paik was trained as a classical pianist but turned to fine art at the beginning of the 1960s while living in Berlin. After moving to New York City in 1964, he married fellow video artist Shigeko Kubota and began integrating television sets and other time-based media into his art.
Associated with the Fluxus artist collective, Paik was widely considered one of the more progressive artists within the group. He has been the subject of numerous museum exhibitions, including solo shows at the Museum of Modern Art in New York in 1977, the Whitney Museum of American Art in 1982, the Centre Georges Pompidou in Paris in 1982 and a retrospective at the Guggenheim in New York City in 2000. Paik died in 2006.
From last fall to this January, The Asia Society in New York City housed the Paik exhibtion Becoming Robot, a collection of tech and body related works spanning the artist's prolific career.
Nam June Paik: the Late Style has been curated by Paik scholar John Hanhardt and will open at Gagosian in Hong Kong on September 17. (The Art Newspaper's Charlotte Burns broke the news that Gagosian will now represent the estate.) The show will focus on the artist's multimedia practice at the end of his life and will include sculptures, videos, paintings and drawings.
Most of the work in the September exhibition will be for sale, though some is on loan from the estate, according to TAN.