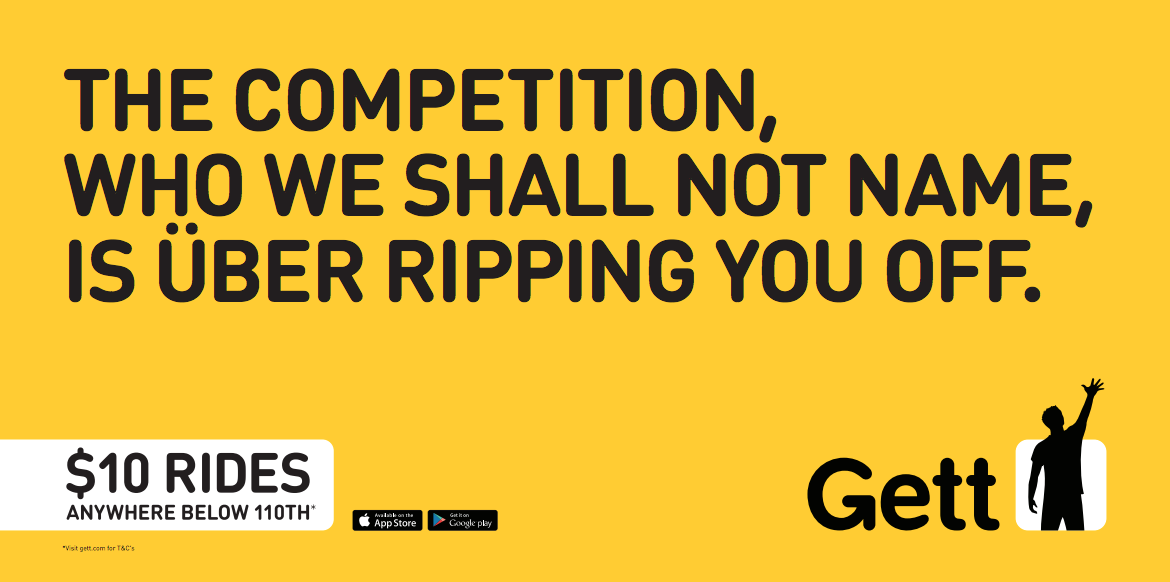 Forget Uber vs. de Blasio. The company just found itself in a whole other war.
Gett launched its first ad campaign in New York City today, and the company is coming out swinging. Uber's heavy surge fees, not Gett's own quality of service, is the subject of many of the ad slogans.
"Uber is our biggest competition in NYC and their customers have a major point of frustration—surge! Our campaign highlights Gett's surge-free guarantee," Nathan Roth, Gett's spokesperson, told the Observer when we asked why they targeted Uber.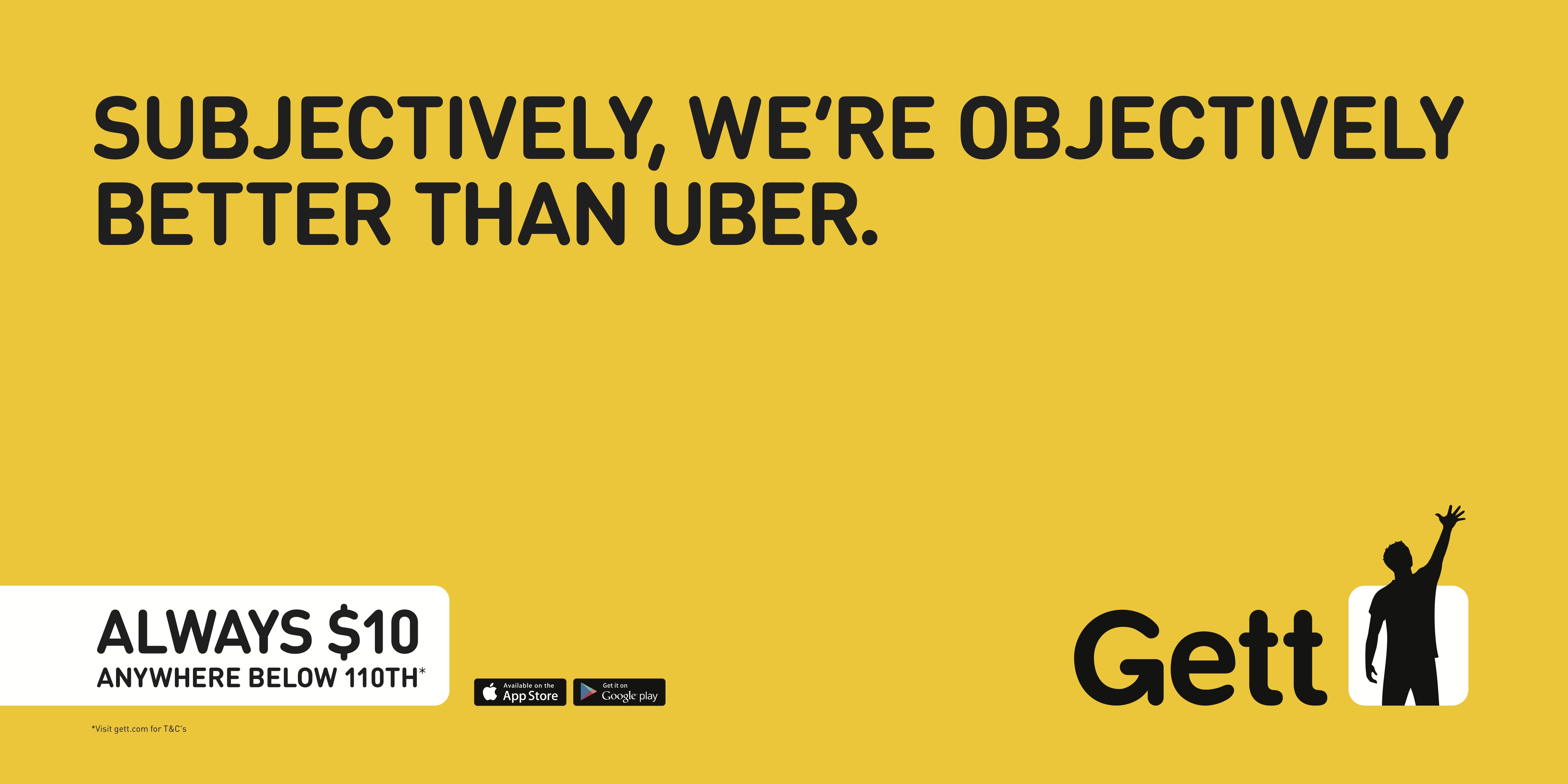 The company is aware this might start a war, and they're actually in favor of it. When we asked if Gett is looking to wage a taxi app war, Mr. Roth said, "We welcome any competition from Uber. New Yorkers deserve to choose whether or not to pay surge. Competition is long overdue and good for the city."
It wouldn't be the first either. Last summer, Lyft accused Uber employees of submitting over 5,000 fake ride requests to sabotage their business.
Gett has always touted the fact that they're surge-free and offer $10 rides anywhere below110th street. Even while they're attacking Uber, the company is sure to remind riders of these perks in their new ads.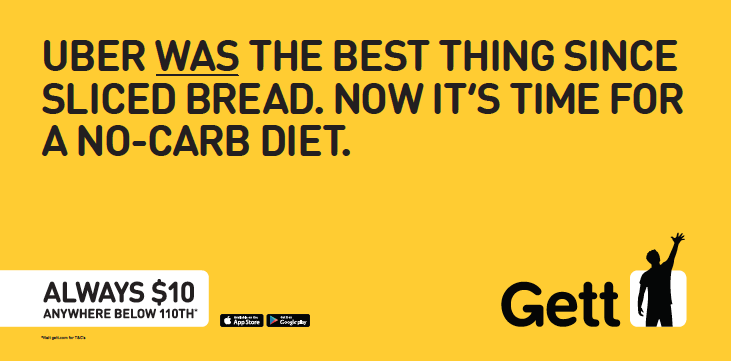 The company recently upgraded their app to make it simple for blind passengers to use. It looks like they don't see that as a selling point, though.
Correction: A previous version of this article stated that earlier this year, Gett introduced several new services to their app that would allow customers to summon a pizza, masseuse, doctor or other health, beauty and food services with a tap of a finger. The company has since informed us that they have delayed this launch.