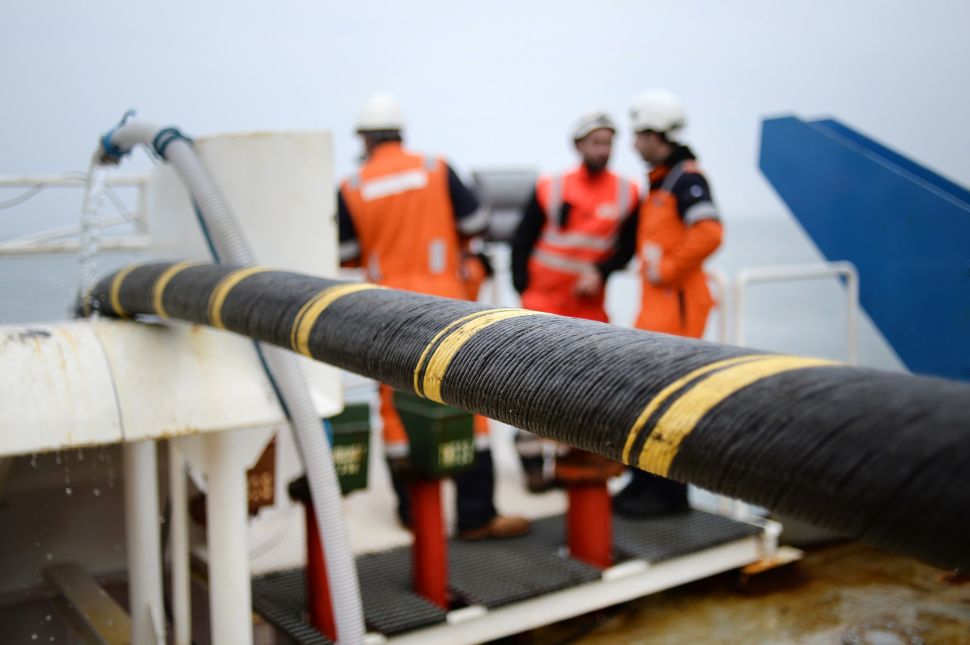 Three of the cities that have won Google Fiber service (including the first two, Kansas City and Austin), have something in common: Gail Roper.
Ms. Roper has one simple piece of advice for any city that would like to see telecommunications providers offer better fiber services in their city: when a city digs for any kind of infrastructure project (whether it be streets, sewers, signaling or anything else that calls for opening up thoroughfares), install some fiber (or at least conduit). It won't add much to the cost of the project, but it will, over time, make the city much more attractive to providers.
She has a track record here that suggests she's worth listening to. During Ms. Roper's career, she's served at high levels of information technology management in several cities in which Google Fiber ultimately gone into business. She's had posts in Kansas City, Missouri; Austin, Texas and Raleigh, North Carolina. All of those cities are now serving residential customers with Google's symmetrical, gigabit service.
Seven urban technologies for Google-backed Sidewalk Labs to consider.
"I found that broadband really had a way of changing people's lives," Ms. Roper told the Observer in a phone call from her new home in Florida. Ms. Roper was the chief point of contact with Google Fiber as it negotiated coming to Raleigh. She is now working for a major private developer.
Fiber conduit is basically the pipe that fiber goes into. It costs less to just install conduit, and telecoms providers can lease access to it and install their own cable via access points at street level. That's how Stockholm convinced a variety of providers to build fiber-to-the-home service throughout the city. Milo Medin, a vice president at Google Fiber, has also publicly advocated in Fierce Telecom for conduit to get built any time a public thoroughfare opens up .
Ms. Roper has some additional, more nuanced advice for city leaders:
Calculate how much city government is spending for Internet service now, calculate that out to 10 or 20 years and then compare that to how much it would cost to build the city's own access to the Internet (don't forget to include maintenance costs). Compare the cost of building it to some long-term commitment in paying for access (for example, 20 years).
Build more fiber than your city needs for its own service, and plan to lease out the rest. Ms. Roper recommends a minimum of 244 strands of fiber She called that break even scale to make fiber pay for itself. In other words, even the extra cost that cities add to projects by working in fiber or conduit will probably be recouped by leasing fees.
Make the rounds to other public and private institutions before the project. Some of them may be interested in leasing fiber and becoming their own ISPs.
Be sure to think in terms of likely demand for fiber around a given project. One of Ms. Roper's first big successes was getting fiber added into a redevelopment project in downtown Kansas City, years before Google even considered showing up; it helped make the city look more attractive.
It's not always essential to dig, either. In Raleigh, fiber was added aerially, as the city updated its traffic signal network.
SEE ALSO: New Sensor Can Count People and Cars Without Video
Here are two other ways Ms. Roper's forward-thinking work made her cities more attractive: In Kansas City, she took advantage of the opportunity presented by the building of the Sprint Center to install a conduit bank under the streets downtown. In Austin, she helped to put together the Greater Austin Telecommunications Network, a collaborative broadband "superhighway" supported by an array of regional institutions.
Google is not the only company Ms. Roper worked with to expand access to broadband. She also helped to bring gigabit, symmetrical service into Raleigh from AT&T as well.
While building one big fiber system could strain any city's budget, building it in pieces as other projects go in could dramatically decrease the price tag. Over time, there will be enough in the ground to make it useful.