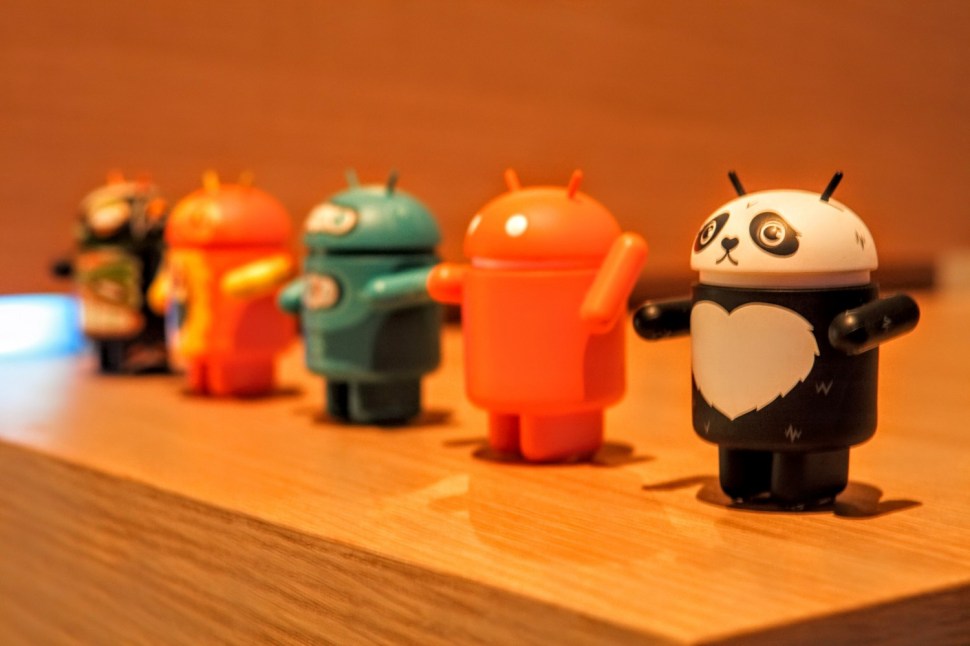 Google Now is the page that makes finding information more convenient by spying on what you do online. We recently wrote about an uncomfortable moment that came about due to its location sensing technology. If you do a lot of reading online about topics like global warming and fracking or who Taylor Swift is hanging out with, you'll see stories about those topics that you haven't read yet on your Google Now page, as "cards," little chunks of different kinds of information that Mountain View thinks you'll want.
Yesterday, a notification went up on this reporter's Android phone that other mobile apps will start getting access to the Google Now screen.
Cards were probably enabled by default on your Android phone. This support page says that once the Google app updates that you need to enable "Include history from Chrome and other apps in your Web & App Activity" in your Google Settings. This reporter can't actually find that setting on his Moto X, despite scrutinizing the instructions closely and verifying that the Google app is up-to-date.
Some popular apps and websites that have integrated with Google Now include:
Spotify
Instacart
Kayak
Gett
Trulia
The Guardian
Waze
Hootsuite
Find a complete list of apps and websites that are integrated with Google Now here. These apps could push cards to your Google Now screen, if you have them enabled.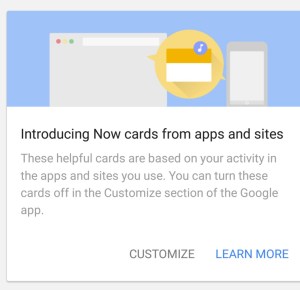 The Google support page on the mobile cards describes how the system decides to show you cards this way: "Apps and sites can suggest when cards may be useful based on factors such as time, activity (walking, driving, etc.), location, and past usage in Google Now. Google Now uses things like the app or site's suggestions and information from your device to decide when to show cards."
In other words, it is up to the machine brain.
The list also includes media venture, Circa, which shut down in June.
If you don't want cards, go to your new Google Now screen and click the following: 
 > Customize > Apps and websites. From there, you can either disable all Now cards or cards from specific sites.