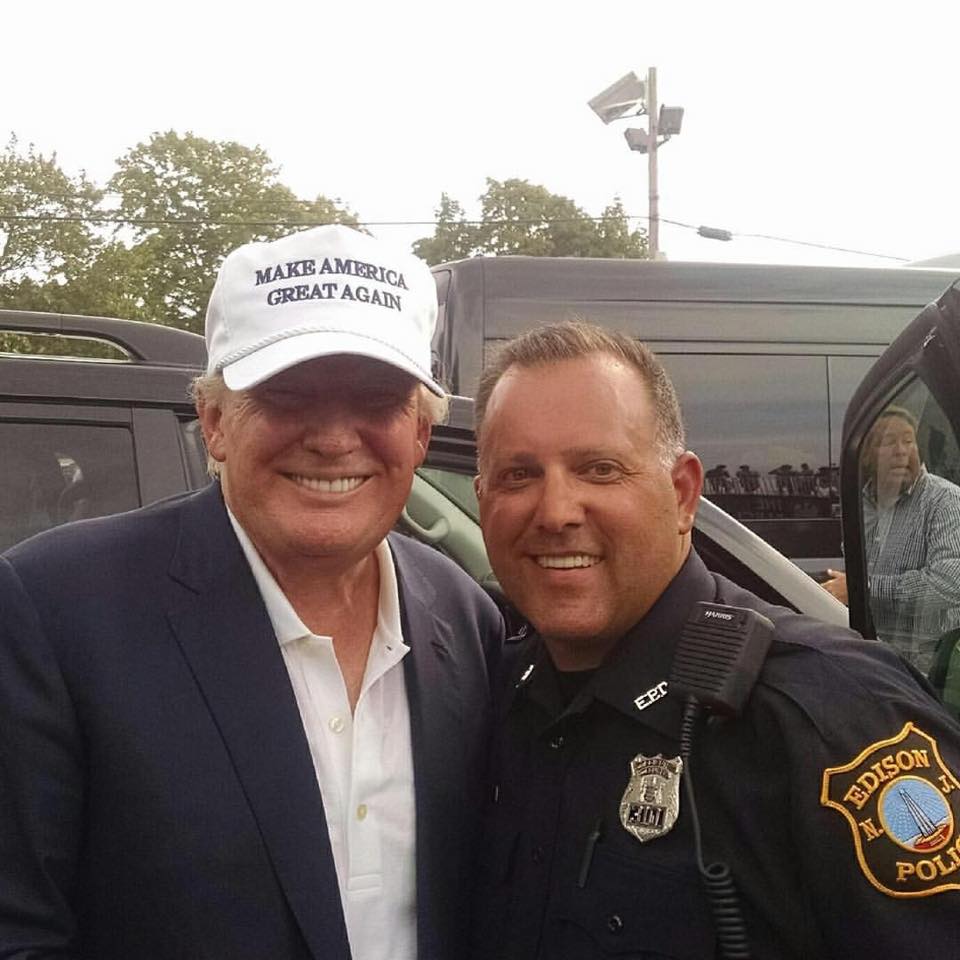 They clashed in June in a battle for the local chairmanship that ended when Edison Policeman Keith Hahn partnered with Councilman Bob Diehl to stymie longtime party insider Anthony Russomano.
Now that battle continues in the wake of a visit this weekend to Edison by golf fan Donald Trump, the front-runner for the 2016 Republican presidential nomination.
Russomanno slammed his conqueror Hahn as inappropriately affectionate with Trump.
Detailed to Trump as a security presence while the mogul toured the golf tournament grounds at Barclay's, Hahn fired back on Facebook.
"Edison Mayor Thomas Lankey's Constituent Relations Administrator Anthony Russomanno did a press release including this photo [of Trump and Hahn] in an attempt to discredit not only me but all Public Safety," Hahn wrote. "Anthony you are a disgrace and have no business working in the Mayor's Office."