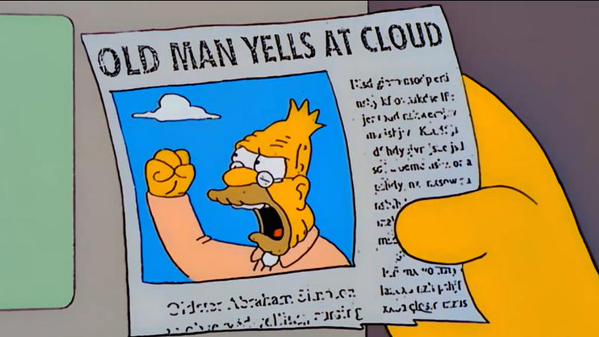 Bad news seems to be piling up recently, from the stock market's troubles to topless women in Times Square. Wouldn't it be nice if the public controlled the news cycle for once?
Thanks to the Twitter hashtag #HeadlinesWeWouldLove, they can. The phrase entered the top 10 trends Monday afternoon, as users fantasized about the headlines they'd like to see on the front page:
Tweeting about Twitter- how meta.
So. Many. Puns.
Haven't we heard enough about Bennifer?
Stoop Kid, no longer afraid to leave his stoop
So he DID start the fire?
True of both Abe Simpson and Jonathan Franzen
Despite the misspelling, there's no doubt this would be amazing.
Perhaps some of these tweeters could give the New York Post a run for their money.