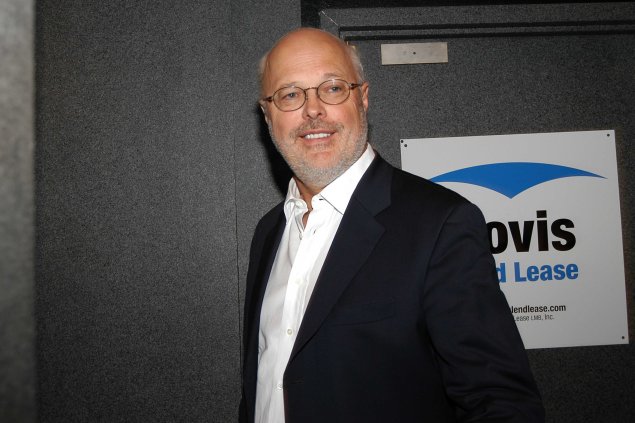 Former director of the Solomon R. Guggenheim Museum Thomas Krens has big plans for North Adams, Mass. The man who helped conceive the (now huge, and hugely successful) Massachusetts Museum of Contemporary Art in the leafy Berkshires town three decades ago is planning yet another museum in the region. This time it's a 160,000-square-foot, for-profit institution on North Adams' Harriman-West Airport grounds that will house approximately 400 artworks.
The Global Contemporary Collection and Museum, as it will be called, is estimated to cost between $10 million and $15 million, and will not have changing exhibition programming, reports the Berkshire Eagle, but will hold a permanent collection. In that sense, Mr. Krens envisions the museum to "compliment the Clark [Institute of Art], to complement Mass MoCA," he told the paper.
"The basic concept is to work with a group of, essentially investors, to put together a world-class collection of contemporary art," he said. It would apparently be a for-profit entity, a rare animal in the fine art industry. The proposal for the museum was presented to North Adams' Airport Commission on Tuesday, which voted unanimously to begin lease negotiations for the "aesthetically industrial and modern museum."
Mr. Krens was a visionary yet polarizing figure in his years at the helm of the Guggenheim, putting the revered institution on the map globally but also launching some very expensive projects that later folded (The Guggenheim Las Vegas, in the Venetian Resort & Casino) and helming some controversial corporate shows, such as a BMW-sponsored history of the motorcycle—that set attendance records. He is a pioneer of cultural tourism, the idea that a magnet institution, like the Guggenheim Bilbao in Spain, can alter the economy and character of a region.
Originally, the project under discussion now was planned to be located in China. According to the Berkshire Eagle, Mr. Krens hopes to know by this fall if construction can begin next year.
The museum would sit adjacent to a Stop & Shop plaza and the airport's runway. The museum will be in close proximity to the Clark Art Institute in Williamstown, which reopened after a major renovation in 2014, and to Mass MoCA.
"The region needs a couple of more cultural destinations and a marketing package to pull it all together," Mr. Krens said.
Mr. Krens is already well-known in the region as he headed the Williams College Museum of Art years ago and owns a home in the region.
Mr. Krens was instrumental years ago in putting forth the idea for Mass MoCA as a place to exhibit large-scale works of art that couldn't be shown inside conventional museum galleries in 1986 while serving as director at Williams. The museum, which has no permanent collection, but is instead a dedicated exhibition and performance space, is housed inside a 19th-century former factory building in North Adams.