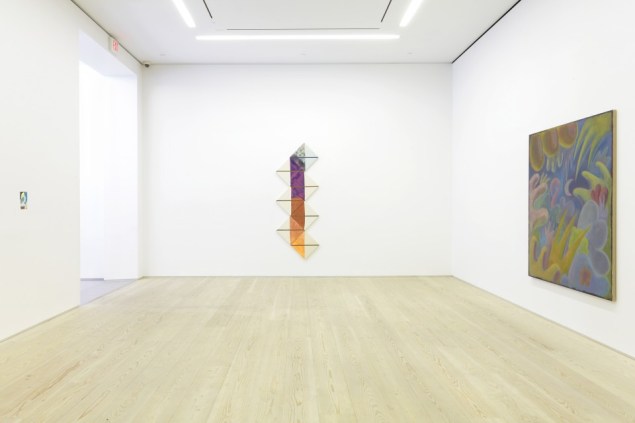 Two-and-a-half year old Longhouse Projects will close their doors at the end of the month, the Observer has learned.
Longhouse, located at 285 Spring street on the west side of Manhattan, represented an international group of artists that included contemporary Iranian artist Abdolreza Aminlari, French painter Christian Bonnefoi, and New York painter and critic Joe Fyfe.
Although there is much talk of a booming contemporary art market, Longhouse is one of at least five New York gallery closures in the past four months. In May, veteran Mckee Gallery shut it's doors, citing an "unhealthy art world," Chelsea galleries Wallspace and Mixed Greens both closed recently, and RH Contemporary, which helmed a huge space in Chelsea and is backed by Restoration Hardware, has said it is closing.
Longhouse Projects' director, Nicole Will, confirmed the decision and said it was part of a move by ownership to localize all of their investments.
"The gallery in its New York location was always meant as an experiment," said Ms. Will, who worked at the gallery for just under two years. "After an initial investment, the Japan-based owner believes that his gallery model is a better fit in Kyoto or Tokyo. It was an honor and a pleasure to exhibit both prominent and newly emerging artists at Longhouse, and I will always cherish the time I spent working on these inspired exhibitions."
Aside from exhibiting a small stable of mature and mid-career artists, the gallery has also helped to introduce many emerging artists in group shows, such as photographer Max Warsh and painter Benjamin King.
Ms. Will, who previously worked as director for powerhouse Bortolami Gallery, will be starting her own consulting firm specializing in contemporary and emerging art called Will Art Advisory. She is also currently co-directing, with fellow director John Steele, the tiny Chinatown space Four A.M., a window gallery on the ground floor of 291 Grand Street. The space generally focuses on single-artwork projects, but is about to open its first group show on August 20, titled Rumpus Room. The show is curated by artist Paul Metrinko and features artworks from Larissa Lockshin, Sarah Peters, Lucien Smith and others.