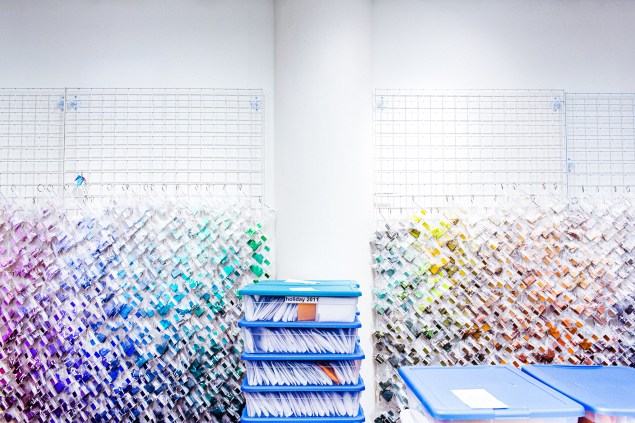 There's no skirting the issue: Fall is just around the corner. And while the thought of wearing bikinis, sandals and sundresses for a few more months is ideal, it's not all that realistic. Soon it will be time to stash the summery garb and pull out some warmer threads, which is a pretty poignant argument to go shopping, especially for some new shoes.
In order to prevent taking the easy route and purchasing only boring black pieces, the Observer turned to J. Crew's head stylist Gayle Spannaus to chat about the colors of the season. Seeing as the company maintains an actual Color Library at their New York headquarters, they are a great resource for hues of every sort. Each season the brand creates over 100 exclusive colors—with witty names to boot—and now the Library contains 3,633 swatches, patterns included. We quizzed Ms. Spannaus on her favorite colors of all time and the bold shades we should be buying once September rolls around.
What color is the most versatile from the fall collection?
Camel. There's nothing more beautiful than camel with a Heather gray or a royal purple. Also, a canary yellow is super versatile and complimentary to every skin tone.
What is fall's most unexpected hue?
Cobalt. It works off of everything and it is in everyone's wardrobe. It is definitely the most versatile of the brights.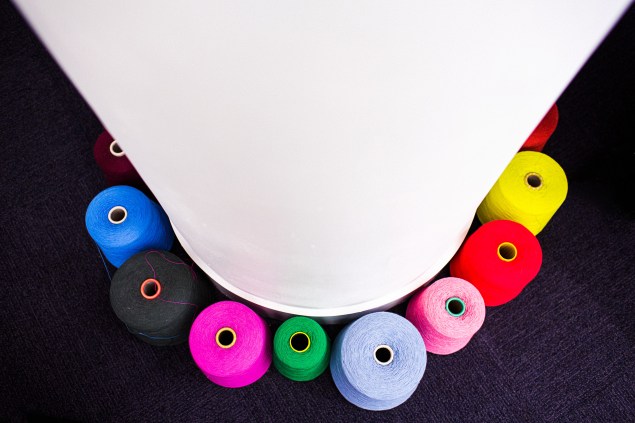 Whats your all-time favorite hue in the Color Library?
I love the color blush. It's hard to find, but I love the idea of it in fall and winter because it's so unexpected. It is so feminine and pretty and works against black so beautifully.
What patterns are mainstays in your closet?
I will forever love stripes, gingham, plaids and buffalo checks. They are so timeless and play really nicely as neutrals.
What are some fall shoes that you are most excited about?
The pointy flat with a little bow, the Gemma Flat. [I] absolutely adore those in the metallic and fun prints.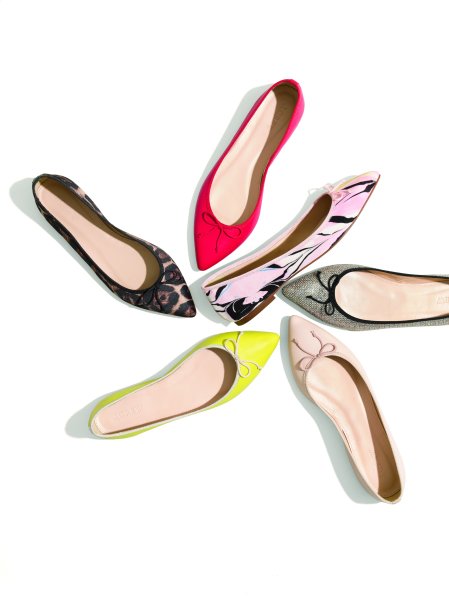 What will your walking shoe be this season?
A combination [of] a classic leather loafer and the low heel, leather Chelsea boot. They are the same material and color so I can basically make the exchange [without] having to change with the outfit.
Which shoes will you be going out on the town in?
A feminine super classic loafer. It's all about the pointiness.