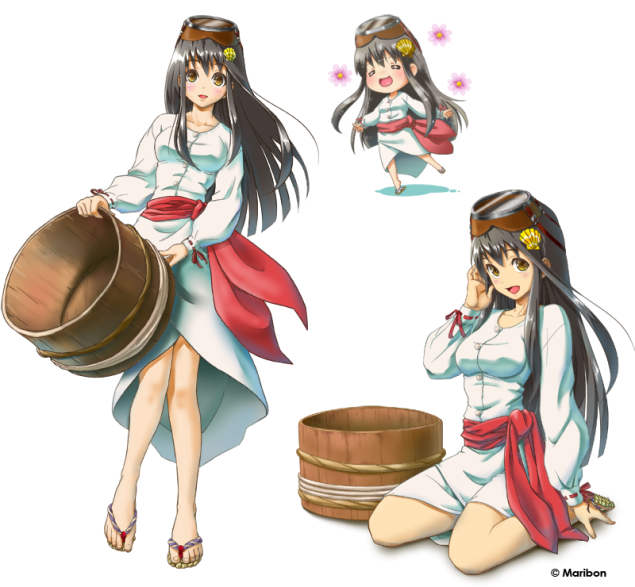 With the next G7 Summit less than a year away, and set to convene in Shima, Japan, the city is being forced to rethink its controversial cartoon mascot after uproar from the community.
Last year, the design company Maribon unveiled Aoshima Megu, a "moe" or (adorable) mascot inspired by the city's famous ama divers who harvest seaweed, clams, and pearls without the aid of breathing equipment.
Now, after nearly 170 local divers—the industry is predominately female—signed a petition against the underaged character's overtly sexual appearance, the city is considering changing the mascot, reports The Japan Times.
"The character is obscene," said one local resident. "I believe it verges on child pornography."
Aoshima Megu was originally introduced in October 2014 to help attract tourists to Shima, as the city prepares to host the G7  economic summit in May 2016.
According to the paper, the city's description of Aoshima Megu on its website describes her as 17-year-old girl wanting to become a "cute, fashionable" ama, who is hoping for a boyfriend, and admires her veteran diver grandmother.
"We wanted to portray Aoshima Megu as an ama apprentice whose diving skills are still amateurish but who is so passionate about her career and likable that everybody will want to root for her," city official Tomoyo Inoue, who oversees tourism, told The Japan Times.
Apparently, her appearance is not the only problem. Aoshima Megu's traditional "isogi" costume doesn't accurately portray those worn by real divers, nor does her age represent the industry's average demographics, which is closer to 60 and above.
The AFP reports that they city has no formal plans to pull approval for the character at the moment, but a city official did tell the news outlet, "We may consider changing the mascot's design to avoid hurting some people's feelings."