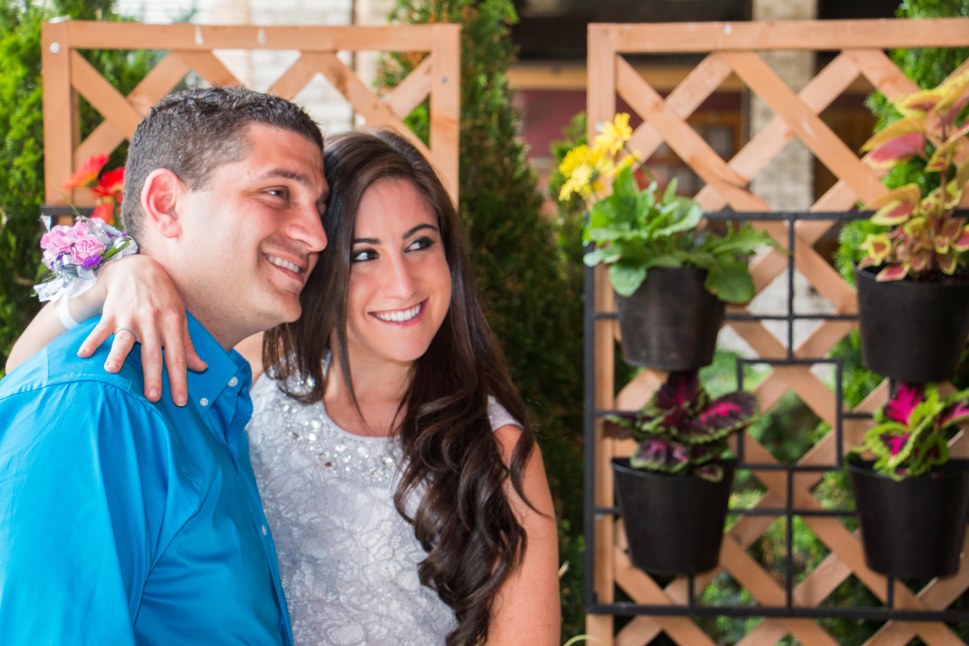 Can you patent matchmaking?
That's one of the questions at the heart of the dispute between the new Tinder for the Jewish community, JSwipe, and the incumbent dating site for the same community, JDate. We recently wrote about JSwipe's Indiegogo campaign to raise money for its legal defense and the trademark issue around Jewish matchmaking online (in short—though one party disputes this point—the 'J').
The trademark goes hand in hand with the patent challenge, both of which are part of JDate's lawsuit against its new rival. Spark Networks is the parent company of JDate, and its choice to invoke a patent secured in 1999 has the broadest implications for the innovation community.
The Supreme Court clarified its stance on patents last year (more below), but that doesn't mean that all the patents that ran afoul of the Supreme Court's ruling went away. It still takes a boatload of legal fees to revoke a patent in the courts, the kind of money startups faced with a patent suit don't have.
JDate reports it has 650,000 "active JDate members" on its website, though its 2014 annual report shows 77,290 paying customers, down from 84,149 at the end of the prior year. JSwipe Founder David Yarus says his service has 385,000 members. The app has not introduced any paid features yet.
What's the patent we're talking about here?
"When you do own a patent, if you don't defend it, it actually, over time, becomes null and void,"—Spark Networks CEO.
US Patent #US5950200A, "Method and apparatus for detection of reciprocal interests or feelings and subsequent notification." A patent was granted in 1999. The JDate patent describes individuals listed on a computer who are mutually notified of romantic interest only if and when that interest is mutual.
Daniel Nazer, a staff attorney at the Electronic Frontier Foundation, explained that this narrow focus on romantic interest is emblematic of that era of patent awards. Why one uses it or what it is used for has nothing to do with the technology itself. It could be any instance in which two people want to keep an interest private unless it is shared.
Facebook could, for example, set up a system where certain shared interests are only showed to other people who share that interest: like being a Brony.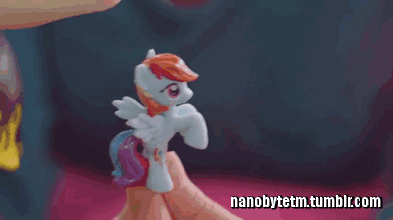 "We invented technology that is at the core of the JSwipe product and which other major dating businesses have licensed from us," Mr. Egan wrote in an email prior to our phone call. "The time, energy and investment we have made into building JDate and its patented technology is massive and we have to protect that."
Do all dating sites license the patent from Spark Networks?
Not all of them, but some big ones do.
The Observer spoke to several smallish dating sites. None of them were willing to go on the record about it, but we can tell you that there are plenty of dating sites that neither pay a license to Spark, nor been approached about paying one.
The big sites are a different story. In 2011, Spark Networks sued Humor Rainbow, the owner of OkCupid, about the same patent, Mr. Egan explained. By the time the suit was settled, Humor Rainbow had been acquired by Internet giant IAC, which owns Match.com, Tinder, OkCupid and other dating properties (plus a load of other sites you've heard of). While unwilling to reveal the terms of the deal, he said that the settlement with OkCupid covered all properties owned by IAC.
So, who knows how much IAC is paying or did pay, but—one way or another—the much larger company struck a deal with Spark. So it is fair to say that other dating sites license it.
IAC did not respond to a request for comment on this story.
Does it change anything if it's on a computer or the Internet?
This is the question that has been vexing patent types for some time, but patent experts feel that the Supreme Court finally answered the question last year with the unanimous Supreme Court Decision of Alice Corp. v. CLS Bank Int'l.
In that case, CLS Bank had software to serve as an intermediary in financial transactions, holding funds in escrow, work that financial intermediaries have been doing as long as humans have traded with money. The Alice Corportion didn't do any work of that kind and had never created any actual software, but it had a patent describing how it could work using a computer.
In his opinion on behalf the court, Justice Clarence Thomas wrote, "The relevant question is whether the claims here do more than simply instruct the practitioner to implement the abstract idea of intermediated settlement on a generic computer. They do not."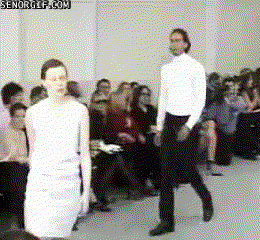 Incidentally, the deal between Spark Networks and IAC was struck before the Supreme Court ruled on Alice.
So does the Spark Networks matchmaking patent hold up in a post-Alice world?
It depends on how you look at it.
From a theoretical legal perspective, "This is not a close case. It's clearly invalid under the Alice standard," Mr. Nazer said. "It's disappointing that an attorney would file this case."
Mr. Egan disagrees. He says the company wouldn't be bringing it if it thought it couldn't win. Spark has something new in its patent, Mr. Egan said, "Because it adds that level of anonymity, which didn't exist in the dating world." In other words, Frankie passing a note to Johnny that says, "Do you like me, circle one: Yes or No" isn't anonymous. Johnny knows Frankie passed it to her.
There's another way to look at it, however: what would it cost JSwipe to win?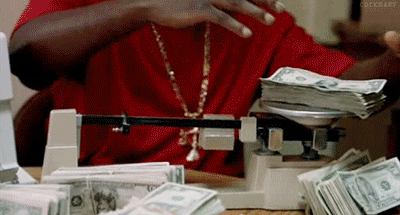 Mr. Nazer estimated numbers anywhere from $500,000 to $1 million to defeat a lawsuit like the one Spark Networks has brought. Looked at in that light, the suit looks eminently winnable for Spark Networks—whether they are legally justified or not. After all, in their Indiegogo campaign, the company is only aiming for $180,000.
That's probably not enough, even if the campaign succeeds.
What if some people did match people in the real world before by hiding interest unless it was mutual before?
Yes, that's called "prior art," the notion in patent law that an entity can't patent something that someone else has already been doing.
In some ways, the JDate patent is a lot like the Alice Corp patent. They both do a kind of escrow work. Alice Corp's patent described holding money until both parties met the obligations of a deal, then paying each accordingly. JDate's patent keeps information in escrow: information of who's into who, only meting it out under the previously agreed to condition of mutual interest.
But maybe JDate wasn't the first to provide that service? What if in a pre-computer era dating companies provided ways for people to see each other, but only matched up people who expressed mutual interest?
This is a good time for a montage of video personals from the 80s:
[protected-iframe id="ca5395ccaa1ef31aeaba1421394a8f19-35584880-79214703″ info="https://www.youtube.com/embed/u4ow3AD9i9w" width="640″ height="480″ frameborder="0″ allowfullscreen=""]
Now is it a safe bet that the company that shot these videos only told women that these dudes were interested if the women were interested in them?
It's a trick question: all of these men died alone.
Okay, this is starting to make sense, but could you maybe make it really confusing again?
No problem.
Another company with a very similar name, Spark Network Services (SNS), held a very similar patent to matching profiles based on compatibility, awarded in the same era. In other words, Mr. Egan says that this Techcrunch report is incorrect, because the company never sued 2RedBeans, an Asian immigrant-focused dating service. Though Spark Networks did sue Zoosk and OkCupid.
SNS also sued Spark Networks, according to Mr. Egan.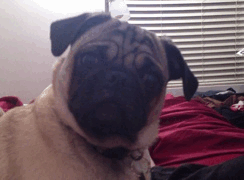 SNS made a service called MatchLink, which let radio stations and other media outlets set up what seemed to be their own dating site, but was really MatchLink with the media outlets' branding. Spring Street Networks had a similar model, before it all fell apart.
SNS is now owned by Advanced Telecom Services, Inc., a company based in the Philadelphia suburbs. If you've been missing the late 90s, go check out its website.
What if JDate wins?
Part one of our JDate/JSwipe coverage: the Indiegogo campaign. Part two: the trademark over the 'J' and a synonym for 'dating.'
If JDate were to win this fight, it would probably be because JSwipe ran out of money. Odds are, it would happen before trial. So the technology community would miss out on a chance for the courts to offer additional instruction on their interpretation of Alice.
What then? One entrepreneur in the dating business who asked to remain nameless said that it would earn the company a reputation in the dating community as patent trolls.
JDate, our entrepreneur said, is at an inflection point. The company's stock has been dropping for years. Its average number of paying customers is lower now than it was in 2012. The company had strong (but expensive) growth from 2012 to 2013 on its Christian dating site, but lost about half of it the next year.
"Obviously, we're not patent trolls. We own two patents. Litigation's not our game," Mr. Egan said. They are only doing this, he explained, to insure that their customers don't sign up for JSwipe thinking it's JDate. We explained that Friday.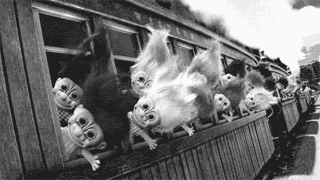 So this is the first time they've sued another dating company?
No.
In 2011, Spark Networks sued Zoosk, Engage and Humor Rainbow (which owned OkCupid, as previously discussed). It would only talk about the outcome of the latter suit.
"When you do own a patent, if you don't defend it, it actually, over time, becomes null and void," Mr. Egan told us.
Zoosk apparently settled out of court with Spark. The URL Engage.com now redirects to ChristianMingle.
"It really does seem like a competitor using the court room to impose costs," Mr. Nazer said.
So is this how tech ventures are going to go out henceforth? Dying by degrees, but using old patents to take a few challengers out in the courts as they go?
UPDATE: A previous version of this story quoted Mr. Nazer as saying "closed" when it should have been "close." 8/10/15 1:20PM.