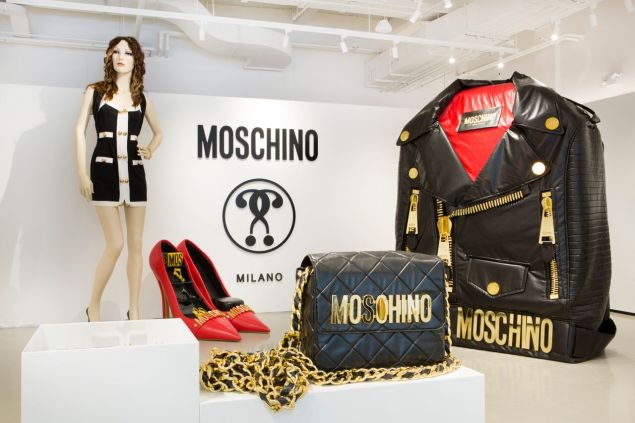 Let it be known that Jeremy Scott is always having fun. As proof, he has been credited with bringing a happy vibe back to the runway, with his collections at Moschino inspired by junk food, Barbie dolls, and most recently, Looney Tunes. He calls an impressive circle of A-Listers his BFFs, including Katy Perry, Miley Cyrus and Rihanna. And his social media accounts are just plain entertaining.
So it should come as no surprise that Mr. Scott's first Moschino flagship in New York's Soho neighborhood is filled to the brim with joyous items that will fill the darkened hearts of any New Yorker with at least a tinge of happiness. Take, for example, the oversize purses and heels that take up a large portion of the sales floor. There are also huge hangers in place of average clothing racks. "I'm so excited about bringing to life my super-sized iconic bags, shoes and hats," Mr. Scott told the Observer. "That playfulness is something that I feel has been missing from the retail environment."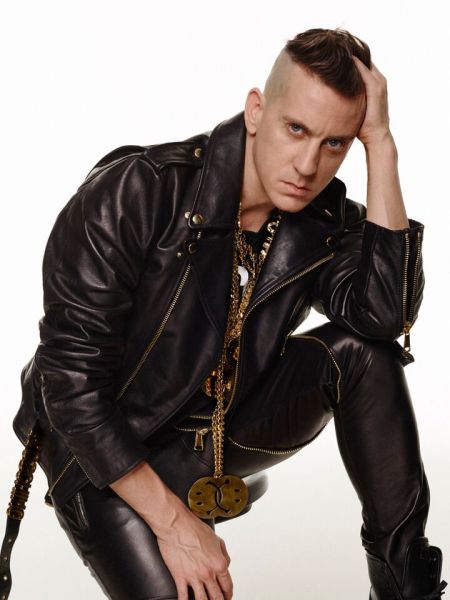 The quirks of the store don't stop there: The space, located at 73 Wooster Street, was converted from a four-story garage into an open white space, similar to the many gallery spaces in Chelsea. It was also carefully crafted so that the shop can be easily altered to compliment any of Mr. Scott's inventive collections. As the designer elaborated, "I've always loved the idea of taking one thing and turning [it] into another."
In January of this year, Mr. Scott opened up a Moschino shop in Los Angeles, where he can often be found, when he's not working for the brand in Milan. That boutique, located on Beverly Boulevard, also has a gallery-esque feeling, as it formerly housed the Hadid Gallery. While the product carried in these bi-coastal shops is more or less the same, the customer base is completely different.
"A lot of the L.A. Moschino customers are celebrities and so a lot of the business is done with personal shoppers and assistants," he pointed out. "It has a more behind closed door feeling about it, where I think NYC will be a lot more about the people on the streets, who are trying on clothes and buying for themselves."
Aside from adding this new retail location to the Moschino portfolio, Mr. Scott has a busy few months ahead. Not only is he prepping Fall women's collections for Moschino and his own eponymous range, he is also readying for the impending release of a documentary that charts his rise to success, titled Jeremy Scott: The People's Designer. The film will debut on September 8, at a sure-to-be star studded premiere, at Hollywood's Chinese Theater. It will hit theaters nationwide on September 18.