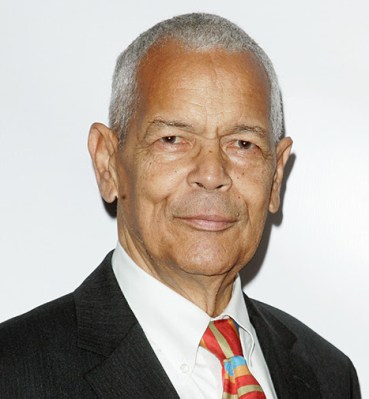 The late Julian Bond endeared himself to marriage equality activists when he came to New Jersey in 2009 to advocate for their cause.
A Civil Rights icon, Mr. Bond died yesterday at 75.
The relationship the elegant battler for equal rights had with New Jersey went way back to the 1968 Democratic National Convention.
The late Governor Richard J. Hughes was on Hubert Humphrey's short list for vice president along with Maine Senator Edmund Muskie and former North Carolina Governor Terry Sanford.
Hughes lost that bid for the vice presidency to rising star Muskie after a threatening phone call that involved Bond.
When he learned Hughes was in the mix, Texas Governor John Connally dialed up Humphrey and served notice: Hughes was not happening.
As chairman of the credentials committee, the New Jersey governor had seated African-American delegate Bond next to Ax handle-wielding madman Lester Maddox, throwing Georgia and the south into a tailspin.
Conscious of the impact on Southern white general election voters, Connally didn't want a Yankee on the ticket who had facilitated Mr. Bond's empowerment within the party. Humphrey bypassed Hughes and instead picked Muskie. The pair narrowly lost the general election to Republicans former Vice President Richard Nixon and Maryland Governor Spiro Agnew 43.4-42.7%.
When his step son Michael Murphy asked his father if he would again seat Mr. Bond if he had it to do over, Hughes said, "Yes, you do the right thing and move on."