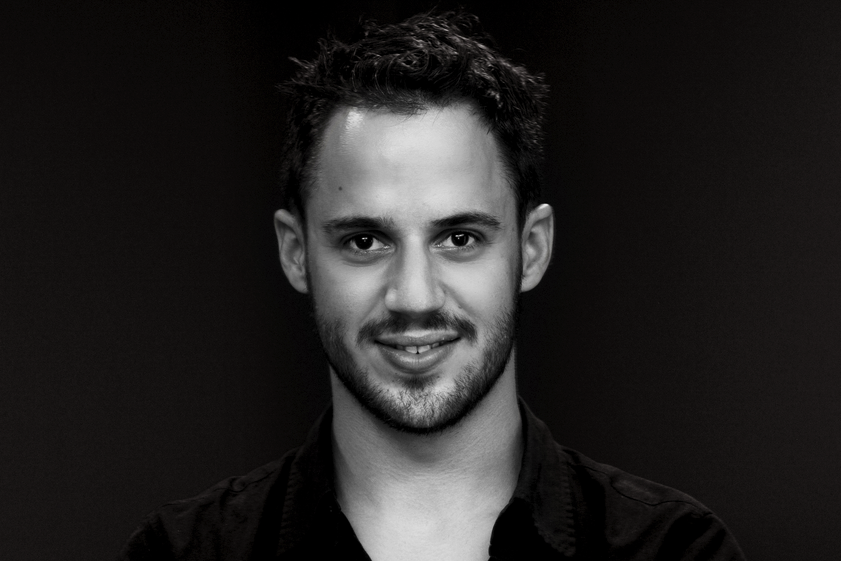 The other day I got a random email from a person who told me not much more about himself than the fact that he'd been the subject of a 'major' media scandal. If I wanted to know about it, I should just Google his name.
So I did. As it happens, this person was Julien Blanc who just a few months ago was dubbed the "most hated man in the world" by TIME. He was supposedly a supporter of sexual assault (grabbing women in foreign cities and pulling them to his crotch)—worse, he supposedly taught and encouraged other young men how to engage in it too. After he appeared on the radar of a handful of internet activists, it all came crumbling down. The hashtag #takedownJulienBlanc become a trending topic. He was banned from traveling to several countries, his business relationships destroyed and his reputation as a monster firmly established.
Or at least that's what I read. Julien had emailed me because he was interested in interviewing me, because of my book and writings on media manipulation. It turns out he's doing just fine and has a substantial online audience. I consented to the interview on one condition—that I get to interview him after.
So yet again, I found myself talking to someone whose stories I had cursorily followed in real time and about whom I'd formed a strong negative opinion. But in actually speaking—in this case, seeing his face on Skype—it became harder to hold that opinion. Is it because I'm so cynical it's made me a target for manipulation? That I just believe the opposite of what everyone else thinks? Or is it that in this time of knee jerk internet narratives, we've lost the ability to evaluate for ourselves? Could it be that people are simply complicated? That most of the time what we like to label as evil or bad is actually just something we disagree with or simply find distasteful?
I'll let you be the judge of that. In any case, here is Julien Blanc explaining what it's like to be the subject of international media outrage, to watch your own controversial branding blow up in your face and to wrestle with serious accusations from government officials, feminist activists and gawking readers.
When you emailed me, you just said that you were part of a huge media scandal. Is that how you see it? Tell us what it was and what happened?
I had originally published a video on YouTube, featuring a 5-7 minute excerpt of a 3-hour-long seminar that I had held in San Francisco, in which I talk about my trip to Japan a year prior. Now, to be clear, what I say in this video has nothing to do with what I actually teach. It was just a short 5-7 minute exaggerated story of when I was there, that I thought would be funny to say at the time to provoke some reactions from the crowd.
My public image had always been extremely provocative and based on shock marketing, and all of my fans know not to take any of it too seriously. This video segment played right into that, and I added some of the footage of my trip to Japan at the end of it, cut in a way to add extra shock value.
What happened next however, is that someone took this video, selectively edited it without my permission, re-arranging the seminar content to make it seem like I was serious about what I was saying, and most importantly to make it seem like I was teaching it. Which, of course, wasn't the case at all.
This edited video then went viral on tumblr and people, not knowing of what I teach or my provocative branding, were of course outraged.
I was running some free events in Australia at the time, which I had to cancel, as the hotels were receiving hundreds of phone calls, emails, and negative online ratings for hosting them.
A change.org petition was also started directed at one of the hotels, and when it canceled my event, the name of the petition would be changed and be forwarded to the next hotels, keeping its original signatures. It was later forwarded to the Australian government.
Now, contrary to what was said in the media, I was never banned from Australia. My visa was revoked due to some technicality that's now been resolved, but this fake news made the story even bigger.The story then changed from people being outraged by my video, to people now accusing me of teaching sexual assault.
New petitions were then launched in many countries demanding that they ban me as well, and a fake Twitter account was created with a capital "i" instead of an "l" in: @RSDJulien This fake Twitter account tweeted: "Pay me and rape them all" which was quoted by all of the media, and later by actual governments, and the story then changed from teaching sexual assault, to teaching rape.
After that, other video segments of mine, tweets and pictures were selectively edited or taken out of context to propel the story even further. And in the end, I appeared on CNN to apologize for all of the outrage and to make it clear that this is not what I teach.
I imagine what the world saw was very different than how you see yourself and how you thought you would be perceived. How do you think your work should have been and should be interpreted?
As I mentioned before, my public image had always been extremely provocative, shocking and controversial, with a locker-room/Borat-like twist of humor. That's the angle I used to build my brand.
But I have NEVER taught any of the things that I've been accused of teaching.
Walk us through how you were experiencing it on your end. You posted a video, it got some attention and then very quickly, you were 'the most hated man in the world' and banned from traveling to a few countries. Did you try to explain yourself? What mistakes do you think you made?
Things were escalating so quickly and I was faced with so many false accusations, that there really was nothing I could do. If I ignored them, people would assume they're real…And if I responded to them, people would assume they're real due to the fact that I even acknowledged them.
So I didn't do anything at first…I was sure that at some point people would realize the truth, which is that I don't teach any of these things.
But after a while, seeing the story just get bigger and bigger, that's when I decided to go on CNN.
The activist who spearheaded the campaign Jenn Li—how did she find your work? What do you think her motivations were? There's been a lot of backlash about the idea of the Social Justice Warriors, about internet shaming, I've even written about 'rage profiteers.' Do you think she was sincere? Have you two ever spoken?
I believe she found the edited video on tumblr. I don't know her, and I've never spoken to her.
There can also be a big difference between online interaction and infamy vs the real world. Have you been approached in person about any of this? Were you recognized? Other than the issue with the visas, did this spill out into your day to day reality much?
My email, Facebook and Twitter were full of daily hate messages and death threats, but I've never been recognized or approached in person, no.
One of the things I think people miss in some of these incidents is that they can actually be quite lucrative. How has your business as a dating coach and a consultant been since it happened? How has your love life been? What's next for you?
I'm currently expanding beyond just success with women, sharing what I've learned over all these years of travel and teaching, as well as what I learned going through this. I've also started a new YouTube channel: YouTube.com/c/JulienHimself
Lastly, what would you advise other people who work in politically incorrect fields like yours do to avoid a controversy like this? What would you advise someone who finds themselves in the middle of internet outrage?
Focus on your core audience but DON'T ignore the rest. I had gotten so caught up in solely addressing my core audience that my marketing drifted further and further away from being relatable to people who weren't core fans.
3 books that also helped me understand all that was going on were:
He's also put together this list of 15 books that you've probably never heard of that will alter your worldview, help you excel at your career and teach you how to live a better life.