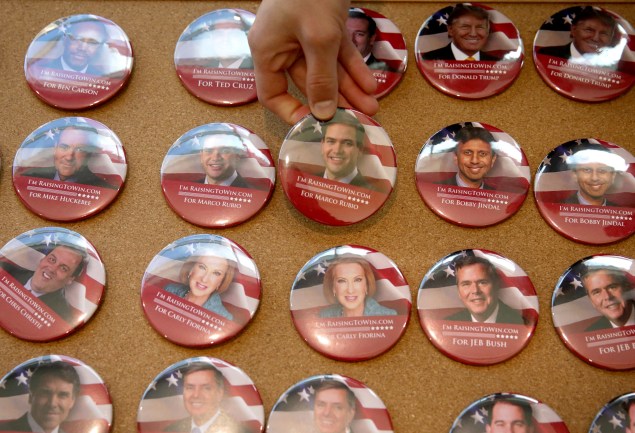 Last week, 24 million viewers were glued to their televisions for the most watched presidential debate in U.S. history. This wasn't just good for Fox News and its ratings, but great news for our country. Americans care about the future of this nation.
However, an historic opportunity was missed to address one of the most important domestic issues of our time: criminal justice reform.
The debate was an excellent opportunity to educate the American people on some global math and pose extremely important questions to the candidates: How is it possible that the United States of America has only 5 percent of the world's population but houses 25 percent of the world's prisoners? How is it possible that we have more people in prison than Russia and China?
I was hoping to hear how the candidates would address over-criminalization and mass incarceration in the United States. What do they think of life imprisonment for first-time nonviolent offenders? Do the candidates understand that by criminally prosecuting American citizens for ethical, regulatory, and civil violations, we are creating a permanent underclass of American citizens, depleting our workforce by millions? Do the candidates realize the economic and societal burden of warehousing inmates instead of looking for alternatives to incarceration?
At what point after nonviolent felons pay their debt to society are their civil and constitutional rights restored and made whole again? Today the answer is: never. Which candidates are going to demand that this change?
Our next president must be someone who is an outspoken, courageous protector of our liberties and freedoms.
Americans should have the opportunity to learn which candidates understand that the mandatory minimums and sentencing guidelines in the U.S. criminal justice system are, as Charles Koch called them, "monstrous" and "obscene," and are willing to speak out against them.
What about prosecutors who engage in intentional, reckless or negligent misconduct? How do we hold them accountable for taking advantage of the trust we have bestowed in them?
Which presidential candidates are going to end the government's intentional and wrongful seizure of American citizens' personal property?
These are just a few of the questions on criminal justice reform that should have been asked at that record-breaking debate but were not.
It is vital that the American electorate know where presidential candidates stand on these matters.
Our next president must be someone who is an outspoken, courageous protector of our liberties and freedoms. Our next president must be someone who recognizes every American has God-given and constitutional rights to life, liberty and the pursuit of happiness. Many of our freedoms are at stake and we must stop our government from over-reaching. Our democracy will be stronger when we enact reform throughout our criminal justice system.
Bipartisan support is growing for this issue as it is being realized for what it is: one of the most critical civil rights issues of our time. The next President of the United States of America has no choice but to fix this, to answer our nation's call to action for criminal justice reform.
If Charles and David Koch can partner with the ACLU and the NAACP, and if Newt Gingrich, Van Jones and I can stand on the same stage with members of the House and Senate from both sides of the aisle, then the time for real change has finally arrived.
Every American should consider which presidential candidate will be the strong leader this country needs to bring about much-needed reform in this vital arena that can impact every one of us. Injustice for one can breed injustice for all. It is no exaggeration to say our very liberties as Americans are at stake.
As the presidential debates continue, CNN and Fox and MSNBC and others have the opportunity to compel the candidates to take a stand on the issue of criminal justice reform. Attention, moderators: Ask the questions we need answered by every single candidate requesting our vote. Ask where they stand on criminal justice reform.
Bernard B. Kerik is the former Correction Commissioner of the City of New York and former commissioner of the NYPD. He is the author most recently of From Jailer to Jailed.