A new learning platform teaches kids in grades K-12 subjects like math, English, science and history, but it does some learning of its own as well.
Knewton.com, the new platform launching today, is not a database or search engine, but a "digital textbook" using advanced data analytics to create highly individualized lessons that change and assign unique content and assessments to students as they work through topics. The site comes from NYC-based Knewton, a global leader in adaptive learning, but will be available for anyone anywhere to use.
"Think of it as a friendly robot tutor in the sky," Jose Ferreira, Knewton founder and CEO, said in a release. "Knewton plucks the perfect bits of content for you from the cloud and assembles them according to the ideal learning strategy for you, as determined by the combined data-power of millions of other students."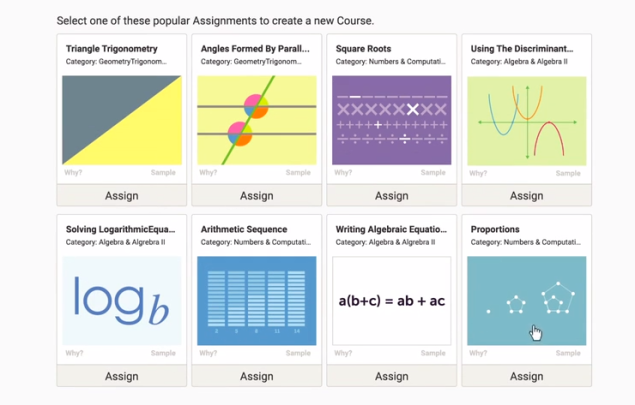 Krewton.com takes all of the free Open Educational Resources available on the web, vets it and culls the best content to turn it into cohesive lessons. Users can upload their own content to the platform as well, and once enough users do so for any given subject, the lessons for that subject spring to life and begin to adapt and change.
In the typical fashion of artificial intelligence, the more students that use Knewton.com, the smarter it will become. As time passes, it will learn what content works best to effectively teach a subject, how each student learns and what will most effectively bring each student to mastery of a subject. It can see exactly how and why a student is having trouble with a subject and assign the perfect content to fix the problem.
"Educators have created unfathomable quantities of high-quality learning materials," Knewton COO David Liu, said in the release. "Until now, much of this content has been trapped on teacher's PCs, meaning some of the world's best materials are only used by handfuls of students."
https://www.youtube.com/watch?v=IjJDH_WeREQ