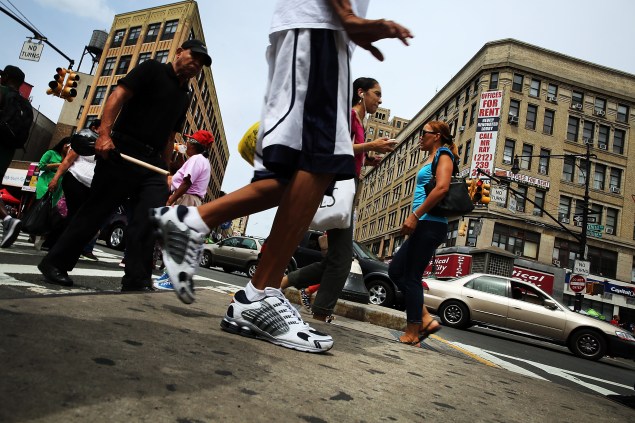 The death toll is now 12, and the number of confirmed cases has risen to 115 from the worst outbreak of Legionnaires' disease in the city's history. This is a public health crisis that demands leadership, and we're happy that Gov. Cuomo has filled the void. He has ordered both state agencies and the U.S. Centers for Disease Control and Prevention to undertake a "massive testing effort" to identify the air conditioning cooling towers that are breeding and spreading the bacteria.
The highest priority is preventing the contamination of any more people. That the governor has allocated state resources and enlisted federal help is welcome news. But it begs the question: Where has the mayor been in all this? The city's Health Department has a well-deserved national reputation, and the city's workforce has more than 300,000 people. Certainly the mayor could have deployed a small percentage to speed up the testing—inasmuch as he did not ask the CDC for help.
Slow to act in the wake of the worst outbreak of Legionnaires' disease in the city's history, Mayor de Blasio hesitates yet again.
The city has no central registry of cooling towers, despite the fact that we have known for 40 years that Legionnaires' disease typically starts and breeds in such machinery. Significantly, at least three of the sites in the Bronx found to be harboring the Legionella bacteria—Lincoln Hospital, The Urban Science Academy, P.S. 325 on Teller Avenue, and a homeless intake center—were city facilities. We don't disagree with the mayor's call for all businesses with cooling towers to register with the Department of Buildings and conduct regular tests. But wouldn't it be prudent for the mayor to get his own house in order as well?
Leaders are often judged by their response to a crisis—good and bad. Mayor Abraham Beame failed to understand or react to the fiscal crisis of the 1970s—and Gov. Hugh Carey importantly stepped in to address the problem. Rudy Giuliani was masterful after September 11, and Mike Bloomberg handled Superstorm Sandy with confidence and clarity. Sadly, Mayor de Blasio was slow to recognize the significance of the growing Legionnaires' disease epidemic or take steps to address it.
That Gov. Cuomo stepped in to fill this vacuum is both appreciated and not unexpected. The bigger question—and we don't in any way want to minimize the importance of dealing with the immediate crisis of testing all cooling sites and caring for the infected—is what we do with Mayor de Blasio. Yet again he has shown hesitancy in dealing with the problems that confront the city. It appears that actual issues are an imposition on his rhetorical and theoretical excursions. If Mr. de Blasio is uninterested in managing New York, he should seriously consider turning the operational reins over to a capable manager and admit that he is more interested in the soapbox than the wheelhouse.