People live in New York City just a little bit differently than everywhere else in the country. If nothing else, the prevalence of our subway system makes the lifestyle here unique. We have situations that we want to talk about in the media, but sometimes its hard to get a photo that goes with it, and we need that here on our very visual Internet.
Public radio giant WNYC has a data team that set out to solve that problem with a Flickr page full of stock photos of quintessentially New York situations, like manspreading, stoop drinking, dollar slices, takeout on the subway and bibliobrandishing (showing off reading fancy books in public).
"Have you tried to find a good manspreading photo?" John Keefe, Senior Editor for Data News, asked, via a spokesperson. "We wanted to add some authentic New York City scenes to the universe of stock photos, complete with the earnest, cheesy flavor you see in so many stock images."
The photos are staged and many of the faces in the photos repeat several times, but that's all right. These aren't jounalistic photos. They are stock photos, meant to illustrate a concept, rather than to document a specific moment in time. While not true of all the photos, one big theme that runs through many of them: ways we annoy each other while living close together.
This is just the latest summer side project from WNYC. We've previously written about the team's ice cream finder and their emoji powered subway stop situation system.
The photos are licensed for editorial and non-commercial use, so have at them reporters and bloggers.
The set has 36 photos in it. Here's a few we liked: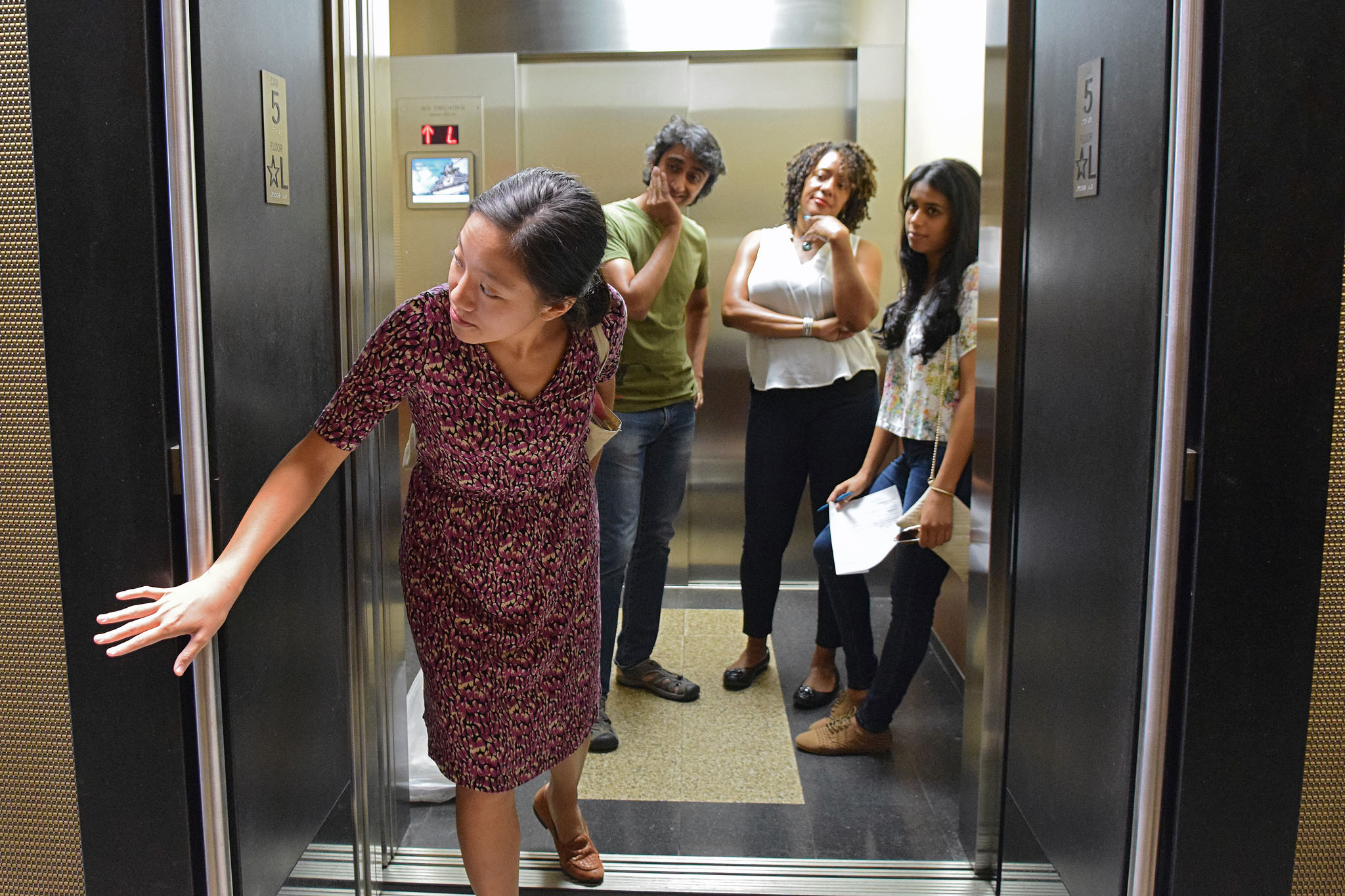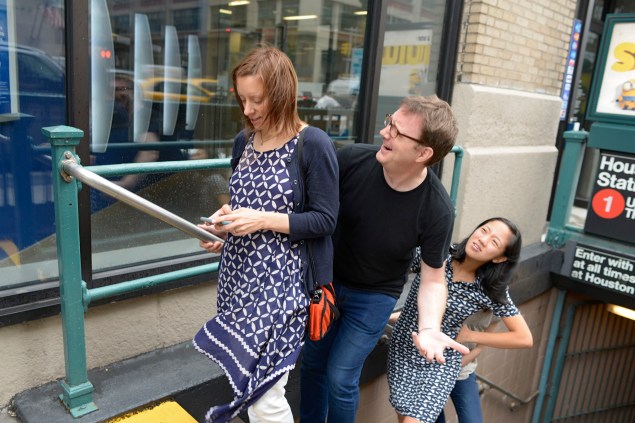 The full photoset feature various staff and and interns from the radio station: April Mathis, Andrew Mambo, Arun Venugopal, Benjamin Franklin, Byrd Pinkerton, Cindy Rodriguez, Darnell Jefferson, Fiona Hinds, John Keefe, Jenny Ye, Kat Aaron, Kate Hinds, Katie Hiler and Sarah Gonzalez.
Update: This story has been updated with comment from WNYC and the names of the people in the photoset. August 18, 2015 2:05 PM