In exactly 345 minutes, a staple Max Mara suit jacket garment can be made, which is double the time it takes for any other average jacket. Hand-crafted in the tradition that the Italian brand is known for, each topper features a canvas interior and an exterior in wool gabardine, pure cashmere and a few wool blends.
All part of the Tailored Suit Project, which is now in its fourth season, this is Max Mara's way of keeping a modern grasp on the classic suit. There are no trendy details to be found here. Rather, this collection of 10 timeless styles are not only appropriate for every generation, but they border on being absolutely necessary. The range includes a long jacket, a double-breasted blazer and a dinner jacket in a varied palette that includes shades of blue, grey, pale pink, white and of course, classic black.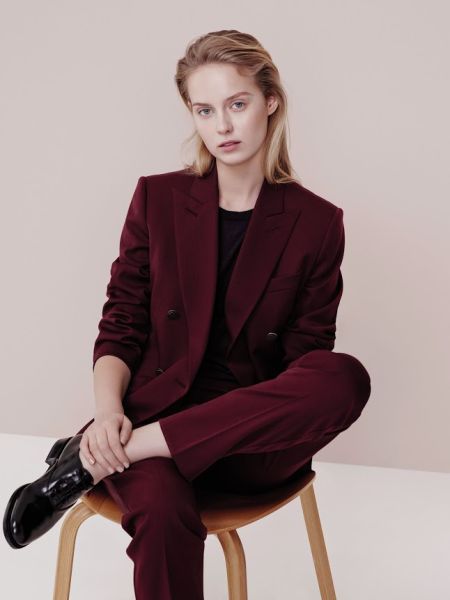 "We strongly believe women are now looking for high quality, versatile jackets with impeccable tailoring," the brand's fashion director, Laura Lusuardi, told the Observer. "Our tailored jackets are worn with ease and seamlessly fit into each person's own personal style without compromising femininity." So please, invest in a proper suit this fall, and leave ill-fitting jackets and trousers to the amateurs.