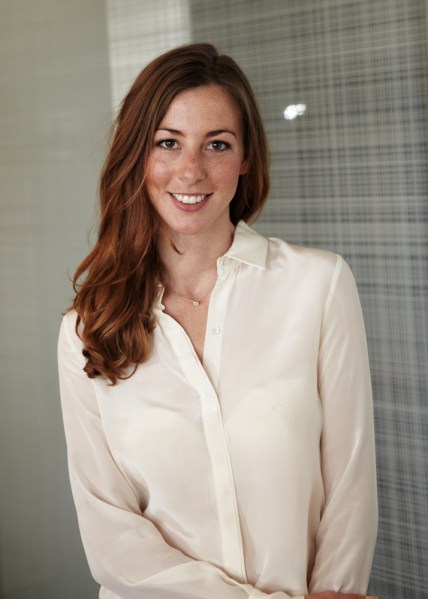 De Beers may be an institution in the glittering world of luxury jewelry—its name at this point is a veritable synonym for "diamonds"—but that does not mean the company shies away from progressive thinking. Just ask Hollie Bonneville Barden, De Beers' head designer. At 29 years old, the London-based Ms. Bonneville Barden is the youngest person to hold the position in the company's history.
"My purpose since I've been here is to inject more creativity into the brand," Ms. Bonneville Barden told the Observer over the phone from her studio in London's up-and-coming Farringdon neighborhood. "Although we are very well known for our diamonds, at the same time we want to create newness."
Ms. Bonneville Barden could not recall the first time she saw a diamond. But she remembers the first time a diamond made an impression on her: at age 6 or 7, looking at her grandmother's jewelry collection. It "sparked my imagination," she said.
"I guess that curiosity continued to grow and grow until it turned into a passion," she said, "and finally a career choice."
Not far from her studio is Central Saint Martins, where the designer studied jewelry not long ago. In 2010—a year after she graduated—she was approached by De Beers to collaborate on a coffee table book. Then, around a year into her freelancing gig, she met Francois Delage, CEO of De Beers Diamond Jewelry.
"We just had an instant connection and he asked me to bring in my portfolio, and it kept rolling from there," she said. She joined the company full-time in October 2011, and set to work designing her first collection, Imaginary Nature.
When the Observer first spoke with Ms. Bonneville Barden, she was in the midst of assembling the collection that launched in July: a celebration of the 10-year anniversary of Talisman, an iconic De Beers collection that combined rough and polished diamonds.
"I think we're one of the only brands showcasing diamonds in such a way," she said.
To Ms. Bonneville Barden, there is something special about rough-cut diamonds—their natural beauty, colors, shapes and textures.
"Diamonds," she said, "are sort of a natural phenomena themselves."
And when those rough diamonds are paired with the polished, "it creates this amazing juxtaposition," she continued.
Now that work on the Talisman anniversary collection is finished, Ms. Bonneville Barden is fully focused on collections for 2016, including high jewelry that will launch during Paris Couture next July. 
As head designer, Ms. Bonneville Barden is responsible for designing every piece in a collection—everything from entry-level pieces to high jewelry. She confessed that from a creative design perspective, "my passion really lies with the high-end designs, where you get to work with the master diamonds."
A favorite high-end piece stands out: from Imaginary Nature, a necklace and brooch that could be attached and worn together.
"I still feel like this is the epitome of high jewelry," she said, "something that can be extremely extravagant and dramatic, and yet at the same time, it had amazing wearability and a timeless elegance to it."
"Somehow that one still sticks in my mind," she said.
When it comes to design inspiration, Ms. Bonneville Barden is drawn to the Art Deco period—particularly the way they were combining diamonds at the time. In her own designs, she tends to juxtapose round and baguette cuts.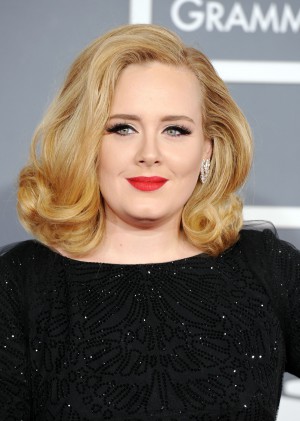 "Whilst a baguette can be quite cold in its natural light, a round brilliant has much more sparkle," she said. "You can create this amazing contrast—you can create rhythms of light."
Perhaps popular wedding culture is to blame, but it is easy to forget that part of a diamond's beauty is not colossal size, but the way the cut reflects light through a carefully crafted, prismatic interior. 
"We have a lot of collectors and connoisseurs who really get that," she said, "but certainly for some people, perhaps more they read the motif, or they're more driven by scale or color."
Ms. Bonneville Barden may be designing diamonds all day, but does she also wear them?
"I have a few items that I call my everyday pieces," she said. "I'm not coming into work wearing extravagant pieces."
One of her most prized "everyday pieces" is a ring from De Beers' original Talisman collection—a mixture of brown rose-cut, pale brown un-cut, and round white diamonds, with a pink-gold band.
"It gives a good bold statement, but at the same time it feels natural, soft and kind of perfect for wearing everyday," she said.
She also "really loves" stackable rings—particularly combining different motifs, textures and different colors of gold.
"I'm quite a ring person, as you can start to imagine," she joked.
Layering is "quite current right now," Ms. Bonneville Barden said. While it has been popular for some time with fashion jewelry, she has lately noticed it transcending into the world of diamonds.
"I think the boundaries of our expectations around jewelry and how you wear it are becoming more blurred," she said.
Diamond jewelry is, of course, still being sported on red carpets and at other star-studded events. Adele is a regular De Beers wearer, and Kate Winslet wore them recently.
"We normally lend out for the Oscars," she said.
But at the other end of the spectrum, she also sees people wearing their diamonds with jeans.
"You can dress them up, dress them down," she said.
"I think the rules are becoming more flexible, which is really nice."