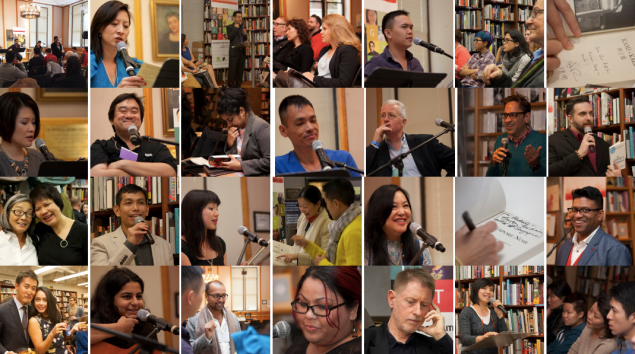 Paul Rozario is an author and editor while Jee Leong Koh is a poet and essayist who just released a new book of poems, "Steep Tea" by Carcanet Press. This smart and resourceful literary pair has brought the Singapore Literature Festival and Second Saturdays to New York.
Lately, Paul has been flexing his editorial and administrative muscles on the Singapore Arts Festival committee, while Jee Leong prepares to moderate "Take Out, Take Home: Footloose Writers on Food and the Sense of Belonging," as part of the event on September 13. Hear them in action!
This post is from Observer Short List—an email of three favorite things from people you want to know. Sign up to receive OSL here.