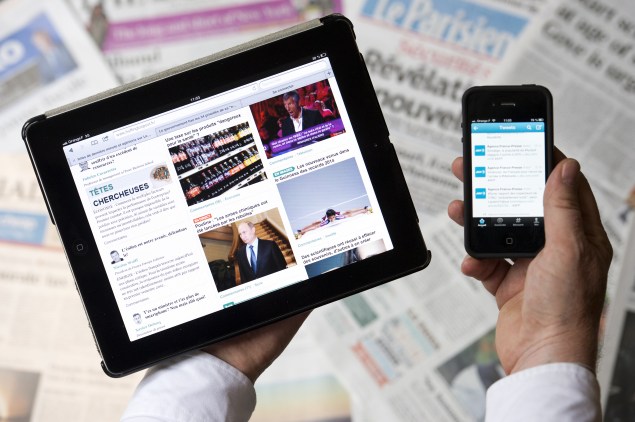 In media, "membership" is still just another word for "subscription." Or in some cases, "tote bag." For public broadcasters and now some newspapers and other media, "membership" still means, "we want your money."
But the idea of membership in communities of shared interest holds tremendous potential for changing news organizations—not just to earn them new revenue but also to reset their relationship with the people they serve. To do that, we in media must rethink what it means to belong to a community as well as the ways people can contribute value as members and the rewards they receive for membership.
Public media, of course, have long offered membership as a means to support their good work. Only high single-digit percentages of their audiences act as patrons, making up for the rest of us freeloaders. The Wall Street Journal has started promoting membership as a way to give readers access to events and discounts—and, not surprisingly, tee times. The Guardian—which unlike the Journal and The New York Times does not earn revenue in exchange for access to its content—has launched a membership campaign focused mainly on giving loyal Guardianistas access to an ambitious calendar of events at a new facility in London. (Disclosure: I consult with the Guardian.)
That's a start. But the few membership strategies I could find are still focused on media and their needs rather than on the public and its loyalties.
So let's begin a reconsideration of membership there: with new tribes. One might well feel an affinity and want to belong to a club called the Guardian or, yes, Fox News, because of their mission and culture. But would you really feel a sense of belonging with a club—a mass—called Time magazine or WABC or the Cincinnati Enquirer? Not so much.
If we reconsider the notion of membership fully, then media institutions will see themselves not as factories churning out a product called content and not as lecturers telling the public what we think they need to know.
You might however want to join a community of Cincinnati moms, business owners, retirees, civic activists, foodies, Bengals fans, teachers, runners, cancer survivors, gardeners, job seekers, jazz fans, or pug owners. The opportunities are endless.
To serve these communities, the institutions formerly known as newspapers, magazines, and broadcasters can no longer rely on their old, one-size-fits-all product called content. They must build new, more targeted and relevant services and applications for many communities and many use cases for news.
In the process, they will gather data about people as individuals—just as Facebook and Google do—and thus be able both to deliver and extract greater value: When you join the Cincinnati Mom's Club, we know you're a mom and can give you more relevant and useful content and service and, yes, better targeted and more profitable advertising. To accomplish that, media organizations old and new must change not only their products but also their organizations and business models. If they succeed, though, they can earn greater attention, engagement, loyalty, and revenue—from higher-value advertising and often directly from members.
Next, they need to look at new ways that members can contribute value, other than obviously cash. Melody Kramer, a daring public media innovator who recently left NPR, suggests many alternatives in a report for the Nieman Foundation. Members can give media institutions tremendous volunteer effort: gathering content, leading discussions, playing host to events, donating design or creative work, testing websites, fact-checking, suggesting stories. They can contribute expertise, endorsement, and marketing (mentions on social media or recruitment of more members). If they are truly members and not merely audience or customers, they will want to contribute to the good of the community.
Finally, media organizations need to consider new currencies for reward besides just access to content (which is to say: pay walls). Members may want social status (why else do we carry around those silly tote bags?); access to journalists for events and conversation; access to decision making (are we ready to share some of that power, as European football teams and entrepreneurs on Kickstarter do?); and, yes, good discounts and maybe even tee times.
If we reconsider the notion of membership fully, then media institutions will see themselves not as factories churning out a product called content and not as lecturers telling the public what we think they need to know. Instead, we will see ourselves as members of those very communities, serving our fellow members. That is the real opportunity membership affords.
To explore these ideas and more, the center I head at CUNY's Graduate School of Journalism is holding a summit on membership on August 26. We will hear from Melody Kramer and other innovators, look at tools for enabling membership, learn about other perspectives on membership from other industries (airlines, stores, houses of worship, sports teams, campaigns), and—most importantly—look at how membership can teach us in media how to better serve our communities.