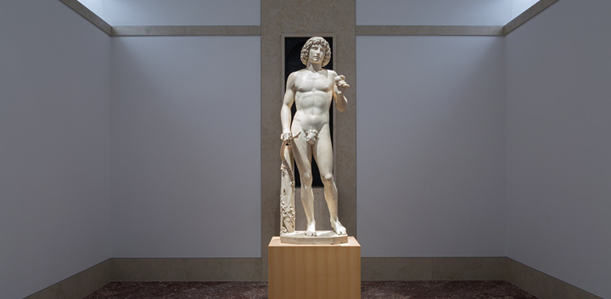 Last November the Metropolitan Museum of Art revealed the spectacular—and painstakingly restored—marble sculpture of Adam by Renaissance artist Tullio Lombardo in a brand new dedicated gallery space. Now, the sculpture, which took 12 years to restore to its former glory, will be joined by other important Italian Renaissance works in the cube-shaped space, which is to become the museum's newest permanent gallery.
However, the centerpiece of the newly dubbed "Venetian Sculpture of the Renaissance" gallery saw its share of struggles before this week's unveiling.
On October 6, 2002, the plywood pedestal supporting Tullio's masterpiece figurative sculpture in white marble collapsed, and one of the most important works of the era belonging to a museum outside of Italy shattered on the museum floor. Using diligent documentation of the accident and experimental techniques in art restoration conservators were able to repair the sculpture with minimal impact and impressive precision.
Adam was shown from November 11, 2014 through June 14, 2015 in the gallery's inaugural exhibition "Tullio Lombardo's Adam: A Masterpiece Restored," which focused on the extensive restoration process and research conducted on the work during its repair.
The gallery is now reopened to the public with works from the permanent collection, with Adam at its center.
Also on view is the newly acquired marble sculpture Saint Catherine of Alexandria by Cristoforo Solari, purchased just for this gallery; a stone carving of the Madonna and Child attributed to Tullio's father, Pietro Lombardo; and a second marble figure by Tullio, titled A Young Warrior.
Adam has been moved to a niche on the east wall of the gallery, replicating its original placement on the Vendramin Tomb, an elaborate funerary monument by Tullio in the basilica of Santi Giovanni e Paolo in Venice. According to the museum, artworks in the gallery were hung in accordance with the golden ratio, a geometric equation popularly used in Renaissance-era designs and artworks.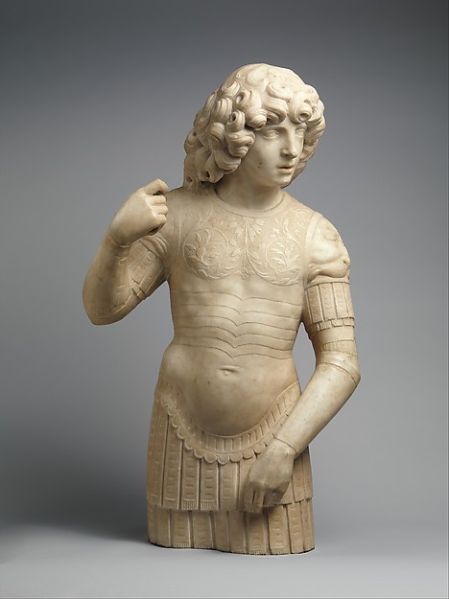 The gallery is "meant to provide a peaceful, reflective space in which to encounter one of the great periods of European sculpture," according to the museum's website.