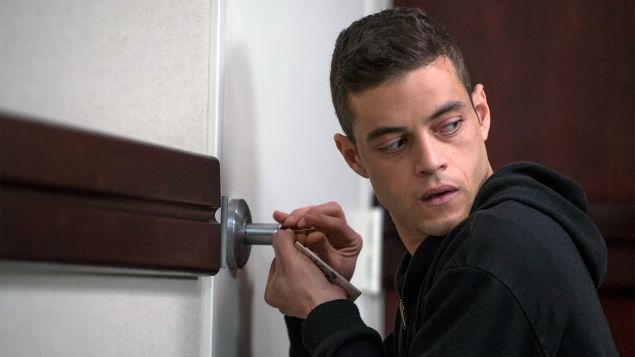 Tonight's season finale of Mr. Robot has been postponed one week due to a scene that bears too much of a resemblance to the tragic shooting of news reporter Alison Parker and cameraman Adam Ward in Virginia.
The USA Network released this statement:
"The previously filmed season finale of Mr. Robot contains a graphic scene similar in nature to today's tragic events in Virginia. Out of respect to the victims, their families and colleagues, and our viewers, we are postponing tonight's episode. Our thoughts go out to all those affected during this difficult time."
The finale will now air on September 2 at 10 pm. Tonight the USA Network will run an encore of the season's penultimate episode.