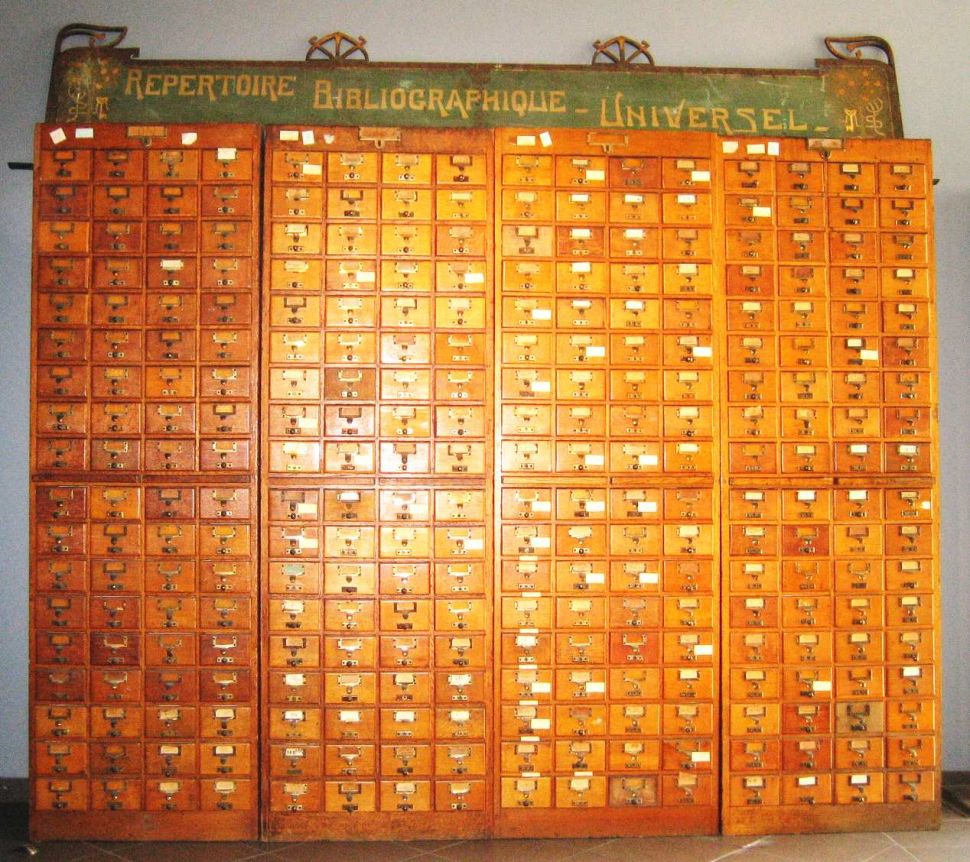 On Sunday, Google marked the 147th birthday of Paul Otlet (1868-1944), one of the two men responsible for creating what amounted to an Internet on index cards. Their catalog eventually became known as the Mundaneum. When Otlet first envisioned the project with his collaborator, Henri La Fontaine, they called it the Universal Bibliographical System. Their collection eventually encompassed 12 million cards, all of which are housed today in Mons, Belgium.
Google released a Doodle for Otlet's birthday. The image spells out the search engine's name with open drawers of an index card cabinet. The Doodle was visible on the Google homepage in Peru, Argentina, the UK, France, Sweden and Indonesia. Leon Hong drew Otlet's Doodle.
In 1934, Otlet wrote, "Humanity is at a turning point in its history. The mass of available information is formidable. New instruments are necessary for simplifying and condensing it or the intellect will never know how to overcome the difficulties which overwhelm it, nor realize the progress that it glimpses and to which it aspires."
Otlet anticipated the electronic retrieval of information in his 1934 book, Traité de Documentation, (Documentation Treaty), where he describes a system where a bibliography sits in a room with a telephone, and the telephone can be used to retrieve information from the place that has the book with the needed information.
Google's Otlet celebration didn't stop with its Doodle, either. Three online exhibitions accompany the Doodle, built using Google Open Gallery:
Towards The Information Age: This exhibit breaks down how many of Otlet's ideas from the analog age anticipated technology now commonplace in the digital age, such as hyperlinks and multiple data formats.
Mapping Knowledge: Otlet was a pioneer in data visualization, looking for ways to make information more compact, so people could take in more of it more quickly.
The 100th Anniversary of a Nobel Peace Prize: an exhibit about Otlet's collaborator, Henri La Fontaine, who received the Nobel Peace Prize in 1913 for founding the International Peace Bureau. He believed that there was a method for peace as much as there was a method for war.
The exhibits are also available in the Mundaneum app for Android.