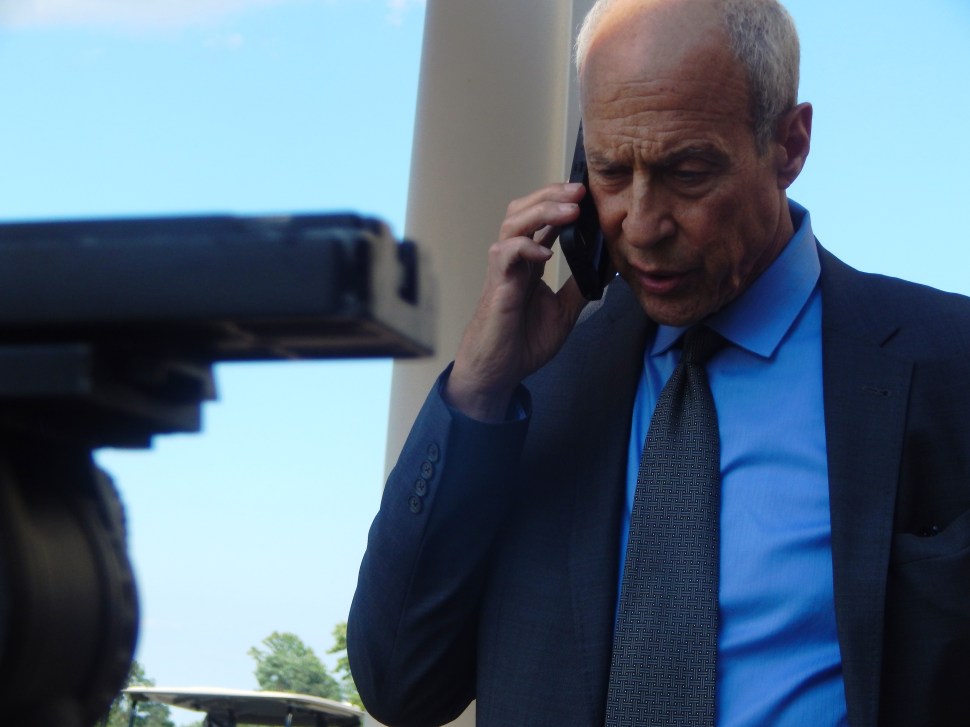 PolitickerNJ interviewed some influential New Jersey lawmakers and figures to see what they had to say about the August 6 GOP debate. Find out what they took away from the debate and who they believe came out on top.
State Senator Gerald Cardinale (R-39)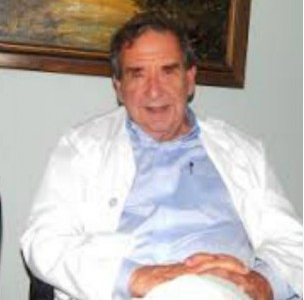 I think Governor Christie held his own, even though the opportunity for him to be heard was not as great as some others. Sometimes, similarities in style can overshadow you if you have the same style as a rock star. Trump has this straight-from-the-shoulder style that is similar to Governor Christie's trademark. Since Trump is a celebrity, he gets more attention. The exchange with Senator Paul did allow Governor Christie to show that he is strong and believes what he believes from a real perspective, not a hypothetical perspective. As he said, he has prosecuted terrorist types. However, I have a great deal of respect for what Paul is saying too. We will need to have a balance between both ideas because we don't want to wake up one morning and realize we went lax on this and a lot of people died. The Governor made the point very clearly that we need to measure what we do against the issues of the day and not be tied down by the principles that we would prefer to work on.
State Senator Raymond Lesniak (D-20)
I thought Governor Christie looked small at the end of the stage. We're so used to seeing him as the center of attention and in control of everything. It was a stark contrast to see him being an afterthought on that stage. No one really had much of an opportunity to stand out because of the focus on Donald Trump.
Christie obviously needs a breakout moment, and he didn't have it last night, that's for sure. I think it's extremely difficult for him because he really doesn't have an identity with Republican primary voters. It's too late in the game, I believe, for him to establish one if one were even possible. He was taken out of the play by Trump in terms of the brashness style, and then I believe by Jeb and Kasich for those who are looking for right wing conservatives. I think he's been surpassed.
Obviously the moment with Rand Paul was his one moment because he's good in a scuffle.
Senate Majority Leader Loretta Weinberg (D-37)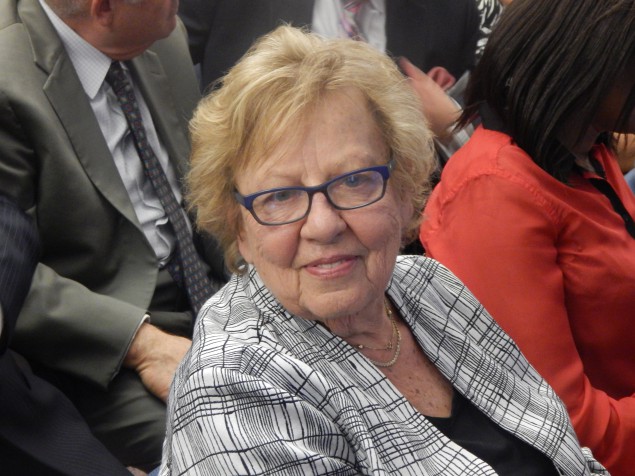 My response mostly concerns Governor Christie. He needed a little dose of truth serum. He misstated the facts of life in New Jersey. I am not a Republican and not in the best position to judge all of the Republican wannabes but I think it just came through so clearly that he was playing fast and loose with the truth. He made it sound like he was appointed on September 10, 2001. He wasn't nominated at that point and wasn't sworn into office until early 2002. He had gotten a call that day that he was being appointed in the future. It is these kinds of things where he changes the reality of what is taking place. When he said he improved the state on New Jersey he completely disregarded the depleted Transportation Trust Fund, the pension issues and the state's credit downgrades. I could go on and on but his sense of reality is so removed from the reality of New Jersey.
Patrick Murray, Monmouth University Political Scientist
Christie did better than expected. I think it helped that moderators softened the grounds by going after Donald Trump first. And he was able to avoid Trump. Most importantly, and this is crucial, was that one of the most watched exchanges of the night was Christie and Paul. And that was a gift from the moderators, because the number-one issue on Republican voters' minds, when they're deciding who they're going to support as the nominee, is national security. And for the vast majority, Paul is on the wrong side of that issue. And that gave Chris Christie a clear shot to show that he was the national security candidate.
It definitely was unusual. I was really surprised that the moderators went out so hard. Not only at Donald Trump, but at some of the other candidates, putting them on their back heels. The initial press question to Chris Christie about the state's financial situation was a solid and poignant question. Christie avoided the question successfully I think, but he wasn't alone. Of course they went after Donald Trump. No question that Fox was sending a message that Donald Trump cannot be the party's nominee. Now will Fox viewers accept that message, or will they rebel against being told what they will think?
Bergen County Republican Chairman Bob Yudin
I feel Chris Christie, who I am supporting as a candidate, was outstanding. Considering the limited amount of time he was allowed, I think he hit a home run. It was especially evident in his final retort to the Senator from Kentucky, Senator Rand Paul. I feel this debate was the first step showing who Donald Trump really is. Mr. Trump has been able to bring the discontented in the Republican Party to his side but he would be an outright disaster for the Republican Party. I don't believe he could carry one state if we were to be our candidate. I think he would lose on such a scale that we could lose control of the Senate and possibly the House. Also, I believe his nomination could relegate the Republican Party to a third party status. People would not look to our party as a viable alternative to the Democrats and damage the two-party system we have in this country.
Hudson County Republican Chairman Jose Arango
I think Governor Christie did very well and held his own. It was a decent format with ten people on the stage. Governor Christie was the only person talking about homeland security and he has the authority to do so as the only one with experience as U.S. Attorney. As for Trump, I think it is obvious he is not there for the Republican Party. His opening statement about running independent or supporting someone else for the nomination shows that.
Rob Hermansen, Former Bergen Republican Freeholder and Mahwah Town Councilman
During the earlier part with Carly Fiorina, she surprised me. From what I saw of the Governor I think he did very well and held his own in a couple of spots where they were pressing him. There was nothing that anyone did that was going to separate them from the pack, though. There are 17 very good candidates which tells me we have very good ideas in this party. Going forward, I hope they will continue to have those good ideas and eventually get the best person who can win in 2016. That is the most important thing in the end.
State Senator Sam Thompson (R-12)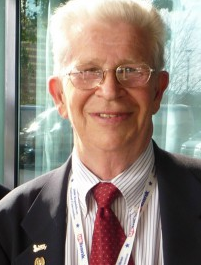 I doubt that the results have changed a lot of people's opinions. The thing is, it wasn't really a debate. The candidates had a very limited time; I think Christie had about 3 questions that we was able to respond to. Trump might have hurt himself with his arrogance. There were some who probably piqued a bit more interest than they had before. More people became aware of who Ben Carson was and Rubio came across quite well. But I don't think the debate is going to be a game changer.

Murray Sabrin, Former Republican Candidate for U.S. Sentate
The one who I think boosted himself quite a bit was John Kasich. His experience in the House and his record in Ohio demonstrated that he has executive experience and knowledge of foreign policy, but overall, everyone in the 5 o'clock debate and the 9 o'clock debate are pro-war. They think war is the answer to the issues in the middle east. So nobody really split out to have an America-first foreign policy. Having said that, Donald Trump was Donald Trump.
Assembly Republican Leader John Bramnick (R-21)
I think Chris Christie is probably one of the best people on the team I've ever seen. Everyone would like to see him have more time because the more time he has the better he gets. In the time he had, he was incredibly articulate.
You know Christie won [the exchange with Paul] because that's when Trump turned around to Paul and said 'you're having a bad night.' So in my judgement, Donald Trump was really commenting on that fact that Christie really got the best of Paul in terms of the substantive issue, which is homeland security.
State Senator Ronald L. Rice (D-28)
Overall, it was an introduction of the candidates to the people. I think they kind of balanced each other out. Rubio did a good job, he stayed focused. It seemed like they tried to set Trump up but he kind of has this hold and this very strong message. I was surprised with the Governor. He was quick on his feet with the response to Paul. There was no real substance to how people were going to do things, though. I also think they should give those people on the second tier just as much importance as the ten candidates who were there last night. There are some candidates there who can really hold their own against the ten, particularly Carly Fiorina.
Michael Aron, Chief Political Correspondent for NJTV (pictured, top)
Chris Christie did very well but didn't break out of the pack. Donald Trump seems to me to become more plausible as the weeks go by. Marco Rubio and John Kasich helped themselves. I don't think there was a standout but there was so much focus on Trump that I don't see how that is going to go away.
Brigid Harrison, Montclair University Political Science Professor
I think that Christie did well, particularly for an N.J. audience. The problem is, that isn't the constituency he's courting. I think that there were two blows to his candidacy in terms of the national GOP conservative constituency, I think both of them were delivered at the hands of Rand Paul. You'll recall that kind of passionate exchange, if you will, between the two of them, and to me Governor Christie sounded reasonable and I think that a lot of people would agree with him. But the people, particularly in New Hampshire who are really conservative and want very little government intrusion, would be more likely to agree with Rand Paul, and the fact that Paul was able to contextualize this as a 4th amendment issue, I thought was particularly damaging to the Governor. The other thing was that he managed to bring in there the Obama embrace. And I think every time Republican voters are reminded of that, it does damage to the Governor's candid.
Assemblywoman Holly Schepisi (R-39)
I think you are going to see poll numbers go up for Governor Kasich and Carly Fiorina from the 5 o'clock debate. I also see numbers rising for Rubio and Christie. I think there will be no up or down for Bush, Walker or Carson. And I think we can expect softening of numbers for Trump, Huckabee and Rand Paul. Trump, a lot of times, was interesting and makes for good television. But, he probably lost some female support last night with some of his comments. I think that when it comes to nailing down policy he is no where near as prepared for or has dealt with the core policy things that the other contenders have.
Although Chris Christie did not get as much airtime, the people that I spoke to who were there felt he answered the questions very well and did a very solid job. Bush neither helped nor harmed himself. He gave solid answers and answered some difficult questions posed to him about things like the Iraq War where he needed to go against his family's legacy to do so.
Assemblyman John DiMaio (R-23)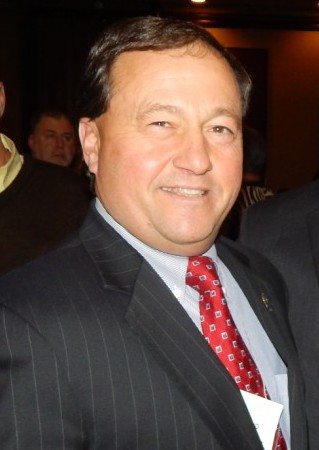 It certainly was an interesting exchange. Having 10 people in stage made it a bit watered down with respect to how things would be accomplished. However, the Governor did well in sharing his message, especially in terms of social security. He has a clear, concise plan on that and he also showed typical Chris Christie strength with Paul. Donald Tump is Donald Trump. I am not exactly sure what his long-term plan is. What I didn't like to hear was that he would go through the trouble of the running as a Republican and they go in a different direction in the fall and not support the candidate. That would put a Democrat in the White House again in 2016.
Michael Donohue, Chair of the Cape May County Republicans
I think the governor managed to stand out. I think all the pundits already agree that he was one of the standouts and I think that people watching that debate were looking at these candidates and trying to decide if any of them had valid approaches to problems and leadership qualities, and the governor demonstrated all of that. There are two or three candidates who have presidential qualities, and Trump isn't one of them.