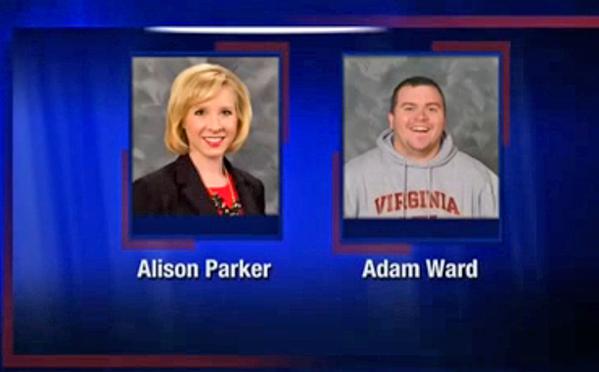 The New York Post and New York Daily News are both in hot water for putting photos of Roanoke, VA television reporter Allison Parker's murder on their front pages today. The stills were taken from video footage that killer Vester L. Flanagan took as he murdered Ms. Parker and cameraman Anthony Ward, who both worked for local news station WDBJ—Mr. Flanagan then posted the video on social media.
The cover of the Post shows the moment right before the shooting, with Mr. Flanagan aiming the gun at Ms. Parker as she conducts an interview. This image, though the more restrained of the two tabloids, still aroused strong feelings on Twitter when it was made public this morning:
The vast majority of social media shaming, however, was reserved for the Daily News, which ran three graphic images side by side. Rather than using only pre-killing photos, as the Post did, the News also showed the muzzle flash as the bullet left Mr. Flanagan's gun. Finally, and worst of all, the paper ran an image of Ms. Parker screaming as the bullet hit her.
When the Daily News tweeted out the cover overnight (not the best strategy, perhaps?) the trio of terrifying images sent Twitter into a tailspin of rage:
Even local television stations were disturbed by the graphic content—NY1 decided against showing the cover of the Daily News on air during its report on the killings.
In an email statement Thursday, the Daily News said it published the images "to convey the true scale of what happened in Roanoke…at a time when it is so easy for the public to become inured to such senseless violence."
On the other side of the spectrum, The New York Times placed their story about the WDBJ killings below the fold, choosing to put stories about China and New Orleans atop the front page. The Grey Lady's print and online stories also did not feature video stills of the shooting.