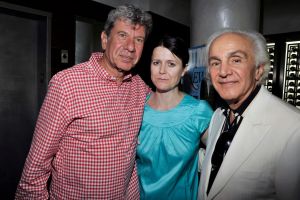 The last time we bumped into Elliot Cuker, he was showing off his shoulders, clad in a ripped t-shirt and giving some poor lady with a black veil quite a tongue-lashing. "Woman, I have seen more ladies in my time than you have seen sparrows in yours!" he said. "I have fought three duels because of ladies, I have walked out on 12 ladies, and nine ladies have walked out on me! So there!" We should mention, though–lest you think Mr. Cuker, the proprietor of a classic car dealership and a one-time confidante of Rudy Giuliani, uncouth or worse—that he was, at the time, portraying Smirnov in Chekhov's one-act play,The Bear. (TheTimes once described Mr. Cuker as "the most exotic and mysterious creature in the mayor's circle.")  
Selling classic cars, of course, is a good deal more lucrative than acting. And so is selling real estate, especially if you happen to have in your possession a 5,500 square-foot townhouse at 370 West 11th Street, in the West Village. Which, until recently, is precisely what Mr. Cuker had. He's just sold the place for a cool $10 million, according to city records, flying under the banner of Elliot 11th Street LLC.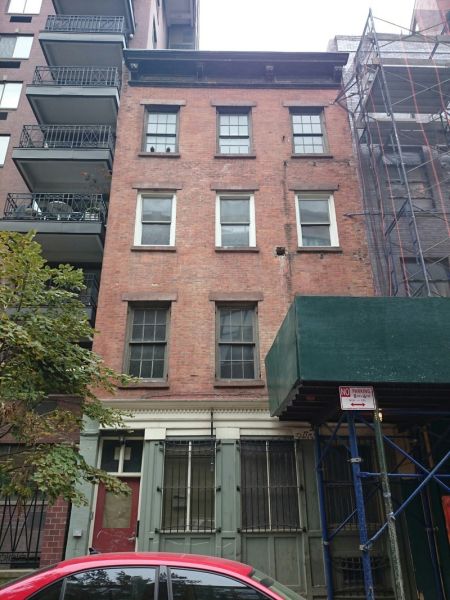 The house, a Greek Revival number, doesn't look like much at the moment, and the listing, which was held by Mr. Cuker's wife, Noeline, of Brown Harris Stevens, did not even include photos. But it does come with pre-approved plans by architect Morris Adjmi–of Wythe Hotel fame–that promise to make of the structure, gutted at present, a single-family home of considerable grandeur. If all goes according to plan, there will be a rooftop garden, a wine cellar and, naturally, a chef's kitchen. The buyer, known publicly as Golden Cedar Realty LLC, appears to be Tom Leung, the owner of a longstanding Chinese herbal pharmacy in Little Italy.