X-Men fans, here's a chance to snap up some of the most memorable art the Marvel comics series. Dallas-based collectibles auctioneers Heritage Auctions is selling the original double splash art page by John Byrne and Terry Austin from 1980's X-Men #137, "The Fate of the Phoenix!," featuring a pivotal and dark plot twist in the franchise's history, and arguably a major turning point in comics.
"I think you'll find a lot of guys who will say they cried when they read that issue," Barry Sandoval, Managing Director of Heritage's Comics, Comic Art, and Animation Department, told the Observer.
The work, which is included in Heritage's August 27-29 "Comics and Comic Art Signature" sale, features a slew of key characters, including Cyclops, Jean Grey (Phoenix), the Beast, Angel, Nightcrawler, Wolverine, Storm, Colossus, Professor X, Lilandra, and Gladiator, all of whom have been transported to a spaceship where Jean Grey will be put on trial for crimes committed by her alter ego Phoenix.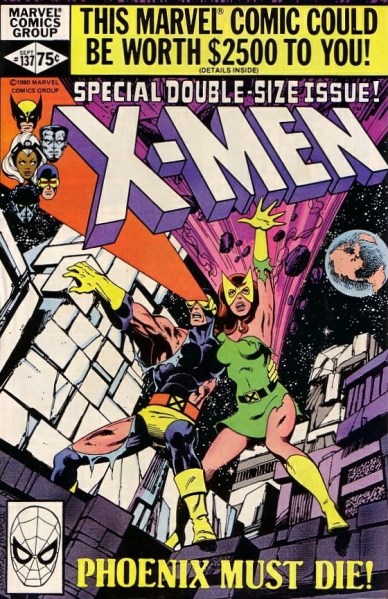 According to Mr. Sandoval, collectors often look for imagery that feature characters doing what they're best known for, but in this case, the appearance of so many leading heroes at once is unique and highly desirable. So desirable in fact that the piece is valued at $150,000.
A single panel page from the same issue was sold for $65,000 by Heritage several years ago, and was a factor in deterring the estimate for "The Fate of the Phoenix" page. The record for original comic art sold at auction stands at $657,250, and is currently a tie between the first appearance of Wolverine from "The Incredible Hulk #180" by Herb Trimpe, sold in May 2014 by Heritage Auctions, and the cover art for "The Amazing Spider Man #328" by Todd McFarlane, also sold by Heritage in July 2012.
"If you leave covers and first appearances out of the mix, this splash page is right there with the best," he said. (The black and white work is graded in very good condition, with only minor damage.)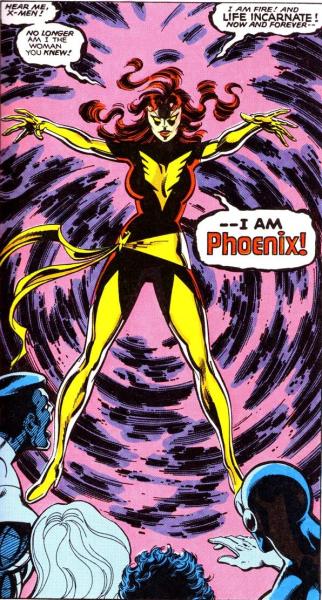 Another factor that adds to the drawing's value, and its significance in comics history, is the shocking death of Phoenix who, unable to control her dark side and after sustaining injuries from battling the X-Men, commits suicide at the end of the issue.
"This was back when a death in comics was not that common," he explained. "Then, for a character to die was a pretty big deal. Today, big deaths in comics happen often and characters are frequently resurrected."
The issue was written by Chris Claremont, co-plotted and penciled by John Byrne, and inked by Terry Austin, a legendary trio of the era.
"Some will say these were the best artistic pairing thats ever been in comics, very popular team," said Mr. Sandoval. "Byrne was excellent at characterization, expressions, in addition to being an excellent artist, Austin's inking was impeccable and meticulous…With them you had the personality and organic style of Byrne and Austin's inking would add in a thousand little details that made the characters just look so dynamic—they were just the best.
Mr. Sandoval noted that the piece includes sly additions by Mr. Austin, such as an alien based on the Alien movies and an almost hidden Howard the Duck.
Heritage previously auctioned the piece in March 2003, when it sold for $55,200. For its current sale, the house has already begun taking bids which have more than doubled the value of the 2003 sale.
For fans who have issues of X-Men #137 in storage (are preferably in good condition), don't get too excited. Mr. Sandoval says you can find issues on eBay for $10-$20 easily. But if you happen to have one graded near 9.8/10, those could run a more substantial sum $200-$300.
"There were people in 1980 going out and buying many copies of every new issue and stocking them away. Since there was a high demand, there was a high supply."
But the lucky fan who nabs this piece will undoubtedly own one of the most influential images in modern comics.
"Some of the current generation of writers and artist would go on and on about this story as much as I am. Even if you get away from collectors and talk to the average reader, if you said 'Could you name one X-Men issue?' it would be #137."