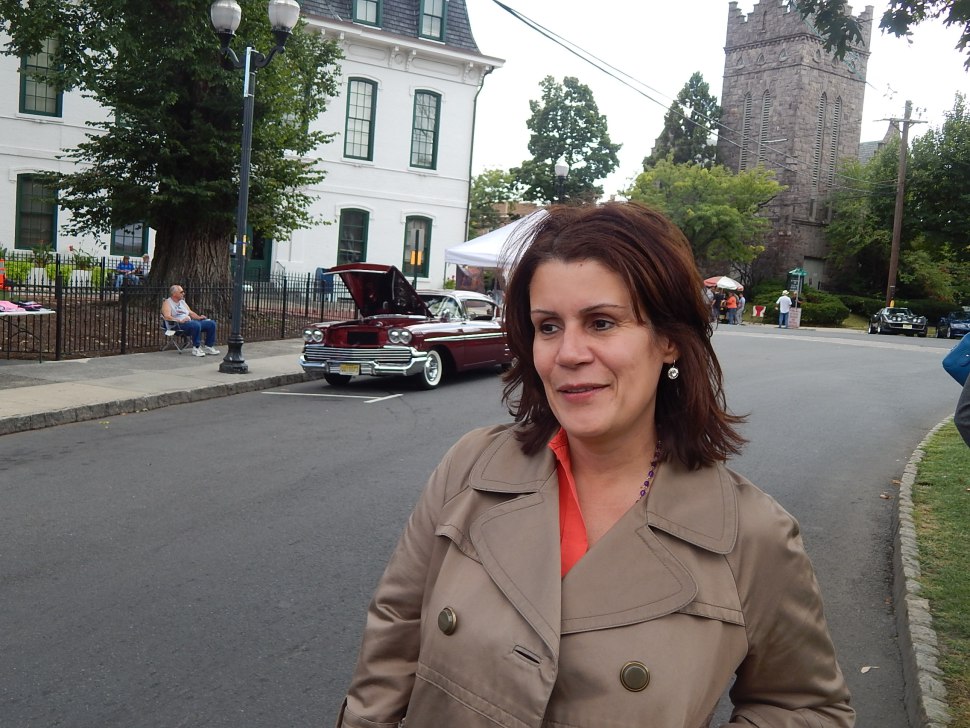 There's a backroom rumble going on right now in Perth Amboy, where Mayor Wilda Diaz is trying to install her choice for city law director and meeting with resistance from the Middlesex County Democratic establishment.
Diaz, according to sources, wants Arlene Quinones Perez of the Decotiis Firm for the job, but Middlesex County Democratic Chairman Kevin McCabe and state Senator Joe Vitale (D-19) favor Bill Northgrave of McManimon, Scotland & Baumann. At a city council meeting last night, local elected officials tabled a resolution in support of Quinones Perez after the allies of the mayor failed to summon a quorum. Now Diaz is pursuing other avenues, sources say, and Vitale – long (and at times a long-suffering) backer of the mayor's – is described as being livid and beyond irritated with his former political ally.
At its heart, the collision pits the mayor against McCabe and Vitale, who threw his political capital firmly behind Diaz's successful 2012 reelection bid.
One of Diaz's fiercest local critics, Councilman Fernando Gonzalez, backs the mayor in this case. "Life is funny," said Gonzalez, who earlier this year survived a double-headed onslaught by Vitale and Diaz to win a four-year term on the council. The councilman said he heard that McCabe is the main player resistant to the mayor's choice. "McCabe does not want this young lady hired, and she's an outstanding individual," Gonzalez said. "It is not a matter of being with or not with the mayor. I'm going to do what I think is right."
A source close to the action at least earlier in the day said neither side intends to back down, as the mayor moved to speed up Quinones Perez's appointment. Current attorney Mark J. Blunda could be gone as soon as today, a source told PolitickerNJ.
Due up for reelection in 2016, the mayor faces the prospect of losing Vitale's support, while simultaneously roughing up the county party's toehold in the 7-1 Democratic voter registration advantage city.
Diaz has had an interesting political career, going back to when – on a ticket with Gonzalez –
she bucked the organization with a grassroots effort in 2008 and unseated powerful incumbent Mayor Joe Vas. She subsequently irritated Gonzalez and other anti-establishment allies when she developed alliances with Vitale and other party power players at the county level. Now those establishment alliances are in question.
Speaking on condition of anonymity, a Diaz friend and advisor described the mayor as n independent person who has fought the machine before "and that's what she is doing now. They are trying to force on her who they want to hire and she is not going to put up with it. She's bringing someone in who is her trusted friend and who is going to do a good job for the City of Perth Amboy. They thought because they helped her out that they could force her to do what they want, not what's best for the city. There's Diaz inner circle agitation over the idea of empowering Northgrave, whose firm already made a bundle in connection with an election lawsuit earlier this year in Perth Amboy and in cases going back to 2008.
"McCabe wants to control Perth Amboy," the source added, "and, yes, this is going to have consequences for Wilda but she is going to do what she thinks is right. She is one of the most honest politicians in New Jersey, and that's probably her Achilles Heel."
A source close to the mayor described this as the mayor undertaking an important step in advancing opportunity for a Latina attorney in a city with a 78% Hispanic population.
Sources close to the county organization dismissed the incident as Diaz's attempt at a Joan of Arc moment, and said if McCabe had it in for the mayor, he and the organization wouldn't have spent as much time trying to build infrastructure around her these past three years. They sweated her debate points until late at night. They actively worked to get rid of Diaz's main antagonist, Leslie Dominguez Rodriguez, as head of the local Democratic Party apparatus, and reacted in horror – after all their work on her behalf, a source insisted – when Diaz initially put up the name of a Republican candidate – Dan Guadalupe – for attorney.
They also note the fact that a Latino – Councilman Fernando Irizarry – opposed the resolution last night.
As for Quinones Perez, one organization type fretted that she has no municipal law experience, in contrast to Northgrave, a hardened veteran, but it appears at present as though the DeCotiis attorney will not have to stare down the resistance that insiders initially expected. Latina and Hispanic political groups are ready to mobilize if the county party organization attempts to muscle the mayor and the establishment does not want to plunge into a political morass.
The chill between Vitale in particular and Diaz seems irreversible, however.
Vitale poured significant political resources into Perth Amboy behind the mayor and wanted to be in on conversations about Blunda's replacement. Sources say the mayor appeared amenable to allowing him in on the matter, then made the choice on her own, then infuriated the senator by playing the "Latina" card, in the words of one establishment source.
"Have a nice life," Vitale apparently told Diaz in their last conversation.
The mayor, a City Hall source told PolitickerNJ, was stunned.
As for potential challengers to Diaz next year, sources point to Councilman Joel Pabon as a possibility, attorney Billy Delgado (defeated by Diaz in 2012), or frenemy Gonzalez.