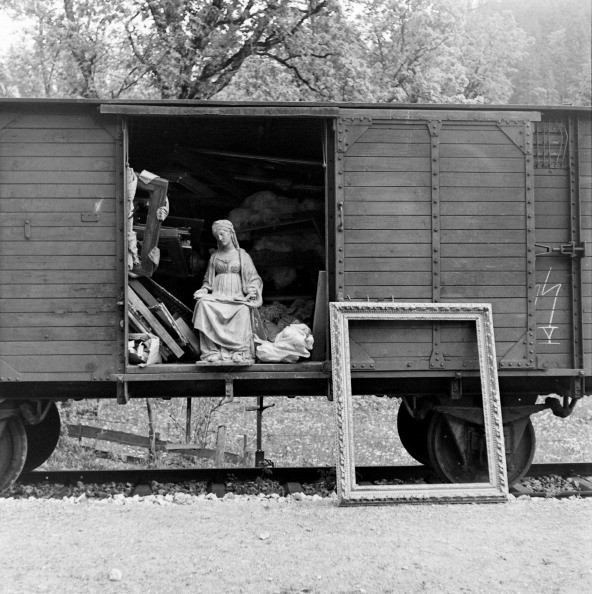 As we all know, during World War II, the Nazi regime plundered European museums and cultural sites, claiming some of the world's most important artistic treasures as government property.
Numerous legal battles have been fought, and are still ongoing, in an effort to restore many of those stolen artworks to their rightful owners. One such case, made high profile through a Hollywood film starring Dame Helen Mirren, is the gold-leafed Portrait of Adele Bloch-Bauer I painted in 1907 by Gustav Klimt, which became the property of the Austrian government when it fell under Nazi rule in 1938.
This week, two men in Poland told authorities that they'd found a Nazi-era train they suspected was filled with gold and looted art buried in an underground tunnel near the city of Wroclaw, not far from the Czech Republic border. The men are asking for a 10 percent finder's fee before disclosing the location to officials in the nearby city of Walbrzych, according to NBC. It's unclear why they made the claim in a different city.
Local authorities are treating the claim as credible and working with the tipsters' lawyer to determine the location.
A local legend about a German military train carrying several tons of gold bullion that disappeared between 1944 and 1945 in tunnels dug in the region by Nazis seems to align with the mens' claim, however, numerous previous expeditions in search of the missing convoy have failed.
Marika Tokarska, a Walbrzych city council official, told Reuters that the city is concerned digging to search for the train may be dangerous, as it could be surrounded by mines and methane gases may have accumulated in the tunnels.