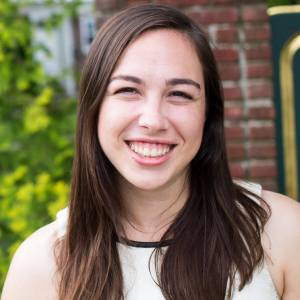 A slew of progressive pols will hold a fundraiser next week for Rebecca Lynch, a top candidate to replace Mark Weprin in the City Council.
Bronx State Senator Gustavo Rivera, Queens Assemblywoman Nily Rozic and four council members–Corey Johnson of Manhattan, Ritchie Torres of the Bronx, Brad Lander of Brooklyn and Jimmy Van Bramer of Queens–are set to fundraise for Ms. Lynch at the swanky Plaza Hotel, according to a Facebook invitation. The August 12 fundraiser is asking for donations between $75 and $300. Renee Cafaro, a Democratic consultant, is also co-hosting the event.
"Rebecca is thrilled to have the support of a longtime progressive activist who has held fundraisers for leading candidates throughout the country like Former Secretary of State Hillary Clinton, Comptroller Scott Stringer, Assemblywoman Nily Rozic and others," said Sally Frank, Ms. Lynch's campaign manager, referring to Ms. Cafaro.
The four council members are part of the Progressive Caucus, a bloc of 19 liberal council members that has a great deal of clout in the body. The liberals endorsed Ms. Lynch, a former City Hall staffer and Democratic district leader, last Friday.
Mr. Rivera is part of the Senate's progressive wing and Ms. Rozic's first Assembly campaign was managed by Ms. Frank, a staffer in Comptroller Scott Stringer's office. (Ms. Frank is now on leave.)
Ms. Lynch has also racked up the lion's share of labor support in the race for the open eastern Queens seat. The Working Families Party, 32BJ SEIU and the Building and Construction Trades union have all backed her.
While many close watchers of the Democratic primary believe Barry Grodenchik, a former assemblyman running with the endorsement of the Queens Democratic Party, is Ms. Lynch's top rival, at least one other Democrat is vying for progressive support in the more moderate district. Ali Najmi, an attorney and activist, held a Manhattan fundraiser last month with Bill Samuels, a liberal activist and noted antagonist of Gov. Andrew Cuomo. Ms. Cuomo's 2014 primary challenger, Zephyr Teachout, also endorsed Mr. Najmi.
Also running in the Democratic primary are Bob Friedrich, Satnam Singh Parhar and Celia Dosamantes. The primary to replace Mr. Weprin, who resigned to take a position with the Cuomo administration, will be held September 10.