One in five New York City kindergarten students is obese, according to city government. To lower that statistic, one NYC Council Member wants to impose strict rules on fast-food meals marketed to kids—all those deep-fried feasts that lure in children with the promise of a cute plastic toy, like McDonald's Happy Meals.
Nicknamed "Healthy Happy Meals," a new bill sponsored by Council Member Benjamin J. Kallos would place a strict 500-calorie limit on kids' fast-food meals.
But wait, there's more—or less, rather. Of those 500 or fewer calories, fewer than 35 percent could come from fat, fewer than 10 percent could come from saturated fat, and fewer than 10 percent could come from added sugars. Additionally, all kids' meals would have to contain fewer than 600 milligrams of sodium, and at least one serving of vegetables, fruit or whole grains.
The bill echoes a recent law passed in Davis, California, requiring fast-food workers to ask kids if they'd prefer milk or water with their kids' meals, instead of soda.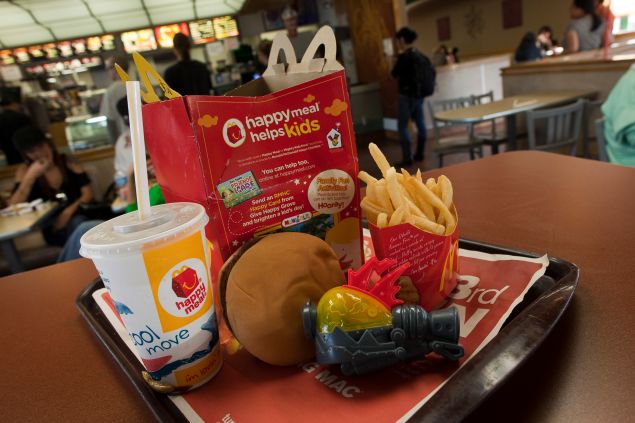 As proof that the bill's new fast-food rules would improve NYC's public health, Healthy Happy Meals supporters are pointing to a study published today in the American Journal of Preventative Medicine. The New York University study, which analyzed receipts collected from McDonald's, Burger King and Wendy's in 2013 and 2014, found that of all the fast-food kids' meals ordered for children, almost none of them complied with the standards set out in Healthy Happy Meals.
Here are some of the study's exact numbers: Of all the fast food adults purchased for kids, 35 percent was in the form of a kids' meal—a meal specifically marketed to children with a toy, or other promotional material. Of those kids' meals, 98 percent failed to meet the bill's nutritional criteria.
"I wasn't that surprised that most of the meals didn't meet the criteria as is," lead author Brian Elbel, associate professor in the Departments of Population Health at NYU Langone and at NYU Wagner, told the Observer over the phone. But he added, "I don't think we really knew how far off they would be."
If all kids' meals were adjusted to meet the bill's criteria—and kids' food-ordering habits stayed consistent—each meal would see a 9 percent drop in calories, a 10 percent drop in sodium, and a 10 percent drop in percentage of calories from fat per meal.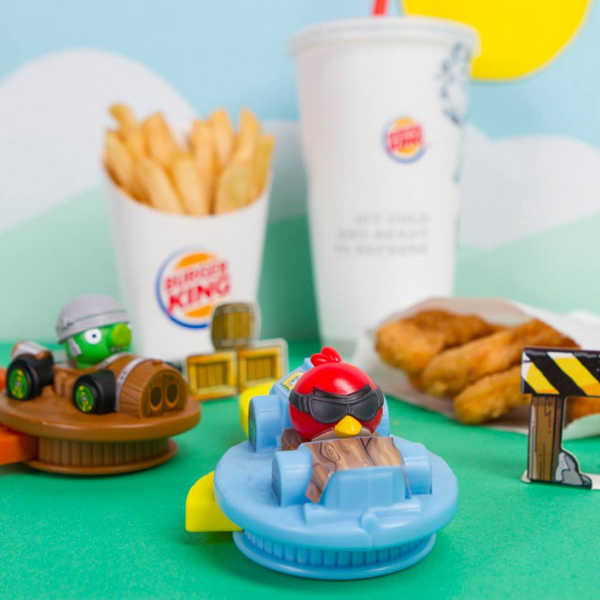 Of course, shaving 9 percent of calories off a meal isn't going to have the same effect, as, say, switching to diet consisting exclusively of blended kale and chia seeds. But according to Dr. Elbel, that's okay: "There's probably not going to be any single policy by itself that's going to make an impact," he said. "We have to shift the paradigm. No one thing is going to do it. We have to look at smaller reductions."
It is tough to predict what kind of effect the bill would have, should it be passed. Would kids' ordering habits stayed the name, if they knew their Chicken McNuggets came with a side of, say, quinoa? Or would they start ordering adult meals instead, into which fast-food joints would still be allowed to inject all the calories, fat, and sodium they please? As Dr. Elbel pointed out, parents don't necessarily serve up fast food because their little ones are hankering for high-cal eats; they do it because they're "influenced by the availability" of the food. If a healthy kids' meal were as readily accessible as that pint-sized burger and fries, perhaps it would become the dinner of choice.
"If we shift the environment or what's available, there could be a bigger influence," Dr. Elbel explained.
To major fast-food chains' credit, many have already started offering healthier options for kiddos. McDonald's, Burger King and Wendy's have all removed soda from their kids' meals in recent years. McDonald's now also includes apple slices in all of its Happy Meals.
In regards to the potential passing of the bill, "it doesn't seem that crazy that they'd be able to meet things like this," Dr. Elbel said.