This past weekend I took my daughter back to college to start her senior year, and helped her move into her apartment with three other young women. Like any parent, I'm always worried about money so it was doubly ironic that last Wednesday, just two days before leaving Washington for the six-hour drive back to my daughter's university, that I got a very generous financial offer to do a month's research for an upcoming book by Robert F. Kennedy, Jr, son of the murdered Bobby Kennedy and of his widow Ethel Kennedy.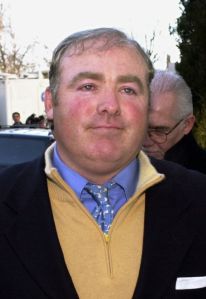 What Mr. Kennedy (through an intermediary; see more below) wanted me to do, in exchange for a minimum of $12,500, was research for a book he's writing to clear Michael Skakel of the 1975 murder of his then-girlfriend, Martha Moxley. Shakel, a nephew of Ethel, was sentenced to life in 2002 for bludgeoning Moxley to death.
I really could use the money at the moment but there's just one problem: Skakel is obviously guilty. I turned the offer down because some people will do anything for money but I won't, and I guess I'm just eccentric because I really don't like men who murder young women and then deny responsibility for their actions.
In terms of the murder case, Skakel was convicted of beating Moxley to death with a golf club in their Belle Haven neighborhood in Greenwich, Connecticut on October 30, 1975. They were both fifteen.
Skakel was granted a new trial in 2013 and has been free on $1.2 million bail pending a new trial after a judge ruled that his trial attorney provided him with inadequate representation. There's a wealth of evidence demonstrating beyond a reasonable doubt that Skakel is guilty — i.e. the jury's verdict — but his trial and appeals attorneys have sought to suppress much of it, including embarrassing and incriminating statements that Skakel has made over the years. (For example, that he masturbated outside Moxley's window on the night she was killed. It's surely a coincidence that she ended up dead later and he had absolutely nothing to do with it.)
I'm not going to bother dredging up links to articles that discuss why poor Michael is innocent, but here's one story from last December where he says that he's the real victim in the case, and that the villains of the story are the prosecutors and cops who sent his ass to prison. "They are the real criminals," he is quoted as saying.
(Note: Anyone interested in this sad story should read the amazing book A Season in Purgatory, by Dominick Dunne, which is a fictionalized account of the Skakel/Moxley case. Also see this story in New York magazine about the ensuing feud that erupted between the Kennedy family and Mr. Dunne.)
I thought about this and wrote him a couple of emails. The first started with this sentence: "Thanks David but I think he was guilty."
I should mention here that I've written earlier this year (in stories co-authored by Natasha Vargas-Cooper) about a young man who was convicted of murdering his girlfriend. That would be the case of Adnan Syed, who was convicted of strangling his teenage girlfriend, Hae Min Lee, in a park in Baltimore. He was also unanimously convicted for the killing, which he obviously committed, but is seeking to get out of his life sentence on the grounds that his lawyer failed to represent him adequately.
(Note: I contributed to an education fund that honors Ms. Lee and urge everyone to do so.)
Yet Syed still has his defenders, the most prominent being Sarah Koenig, who sensationalized his case in the popular podcast Serial. As a journalist, the worst crime you can commit is falling in love with the subject of your reporting. Like Syed, Ms. Koenig is guilty beyond a reasonable doubt.
In terms of the money offered to me to clear Skakel, I received an email last Wednesday from David Talbot, founder of the website Salon (who last year offered me a book contract), who asked me if I wanted to help Mr. Kennedy Jr. with his research. Mr. Talbot wrote:
> Ken — Tony Lyons, publisher of Skyhorse Books, which is publishing a new book by Bobby Kennedy Jr, in which he makes the case that his cousin Michael Skakel, who you'll no doubt recall was convicted of murdering his teenage girlfriend, is innocent. Tony and Bobby are looking for a good investigative journalist who will work with Bobby for a month on some loose ends so he can finish the book. They're offering $12,500 for one month — but I imagine there might be a bit more in the budget.
I thought about this and wrote him a couple of emails. The first started with this sentence: "Thanks David but I think he was guilty." I told Mr. Talbot I would call him within a few days to discuss potential future possible book projects but thought better of it and minutes later wrote another email, which said, "I think next week better, taking my 20 year old daughter to college friday and lot to do btwn now and then.") And I believe that's the last I'll hear from Mr. Talbot about possible future book deals.
Incidentally, Robert F. Kennedy, Jr. is, according to Wikipedia, an "American radio host, environmental activist, author and attorney specializing in environmental law." He has, according to his website, a "reputation as a resolute defender of the environment" stemming "from a litany of successful legal actions," and, the bio boasts, Mr. Kennedy "was named one of Time magazine's 'Heroes for the Planet' for helping "lead the fight to restore the Hudson River."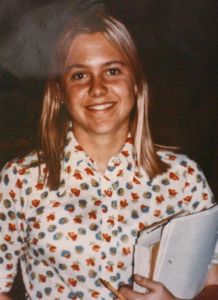 That's very sweet.
Not noted in this heroic bio is that Mr. Kennedy is also a serial philanderer and, according to his biographer Jerry Oppenheimer, a man with "an addictive personality involving both drugs and sex." As Oppenheimer recounts in this New York Post "Page Six" story, Mr. Kennedy was arrested for heroin possession back in the early 1980s but — unlike what inevitably happens to poor people busted for similar or lesser crimes — he never was sent to prison for it.
Of course, this is all par for the course when it comes to the Kennedy family, whose escapades include former senator Teddy Kennedy crashing his car on Chappaquiddick Island in 1969 and leaving Mary Jo Kopechne to die (he waited nine hours to report the crash to the police); William Kennedy Smith, the nephew of John, Robert and Teddy Kennedy, who against all evidence was acquitted of raping a young woman in Palm Beach, Florida in 1991 and who currently serves on his local advisory neighborhood commission and lives at the Watergate ("Small degradations in a neighborhood can lead to big problems," he said after winning office last year. "It's about maintaining a standard."); and family godfather Joseph P. Kennedy Sr., the bootlegger who, according to this article, as ambassador to the United Kingdom in the 1930s greatly underestimated the strength of the Nazi Party and Great Britain's ability to oppose Hitlerian Germany (and who was forced to resign in November of 1940 when he said, during the Battle of Britain, "Democracy is finished in England," and that it might be in the United States as well).
But for anyone out there who needs money and doesn't mind taking it from an apologist for a man who murdered his girlfriend, I have the perfect job for you. Email RFK Jr. via David Talbot.