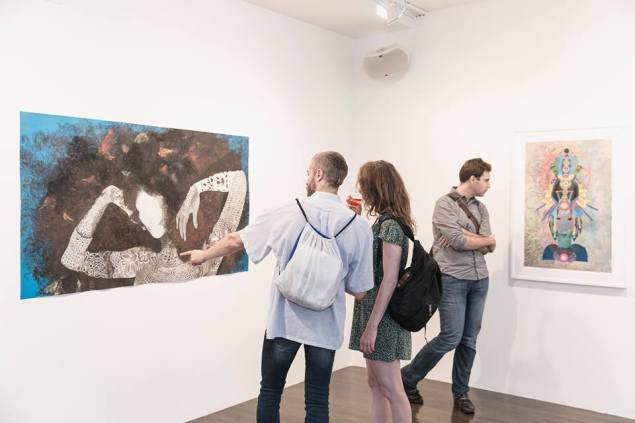 The Shelley and Donald Rubin Foundation's Art and Social Justice initiative, a fund that will offer grants to art and culture nonprofits in the five boroughs of New York City, is issuing its first "open call," the Observer has learned.
The foundation will offer funding to select organizations that will provide services in one or more of the following sectors: arts education, public art, art in community and service centers, artistic activism, community-based museums, expanded access to art, art in the service of social justice or change and the promotion of under-recognized artistic practice.
This is fantastic news for New York City's less profit-oriented arts spaces, as there are not many private foundations that still fund such groups in New York City.
Grants start at $2,500 and top out at a whopping $100,000. The deadline for submissions is November 1, 2015, and final decisions will be made in January of 2016.
Rubin Foundation Executive Director Alexander Gardner said the initiative "stems from our longstanding commitment to supporting access to art and culture for all New Yorkers," in a statement provided exclusively to the Observer. "The Foundation believes in art as a fundamental requirement for a healthy communities and we recognize that now more than ever, grassroots organizations supporting ethical artistic practice are critical to the strength and vitality of these communities. We're proud to support organizations providing arts education, artistic activism, increased access to art, and art in the service of social justice, among other cultural services."
The Shelley & Donald Rubin Foundation was founded in 1995 by the collector couple for whom it is named and is primarily committed to providing access to art for a broad audience, funding art in the service of social justice, change or discourse, and support for artists who are under-recognized.
The foundation made news back in April when it hired the former director of the New York City Department of Cultural Affairs' Percent for Art program, Sara Reisman, as its new artistic director. Aside from curating and programing the Rubin's multidisciplinary exhibition space The 8th Floor, Reisman will also oversee the grant making for this new initiative.