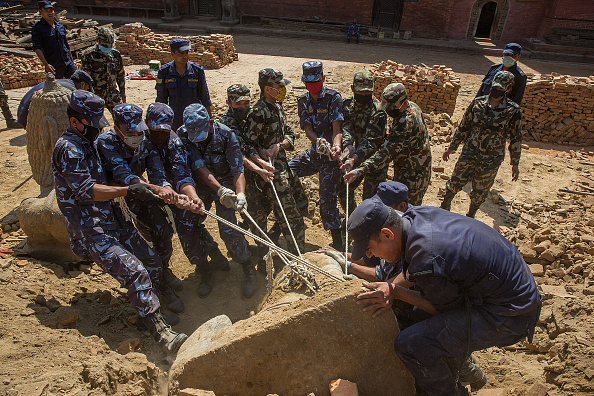 New scientific evidence published this week reveals why some of Nepal's most significant cultural sites were so hard hit during the 7.8 and 7.3 magnitude earthquakes that shook the country earlier this year.
Resonance from the earthquake, whose epicenter was 50 miles from Kathmandu, focused seismic energy on the city, said Caltech and the University of Cambridge earthquake scientist Jean-Phillippe Avouac and his colleagues in new findings published in Science on August 6.
While less than one percent of the capital's buildings collapsed in the earthquake and the aftershocks that followed, larger and taller structures were particularly vulnerable, according to an article from Smithsonian Magazine. Many of those with heavy damage were UNESCO World Heritage sites within the Kathmandu Valley World Heritage Property, and sites such as Patan Durbar Square, Hanuman Dhoka, and Bhaktapur were almost all completely destroyed.
The resonance "produced violent shaking, similar to the way certain musical pitches can set glass vibrating," the magazine said.
Mr. Avouac's report utilized data from GPS stations and satellites to create a digital model of the earthquake. The Nepal quake is the first large, continental earthquake with data from a GPS monitoring network, according to Smithsonian.
Earthquakes in the region have reached high marks on the Richter scale before, and many of its cultural sites have survived. Smithsonian notes that a 1934 event measured between 8.1 and 8.4, and destroyed a fifth of the city's buildings, but left the 200-foot-tall Dharahara Tower standing.
The Kasthamandap Temple that gave Kathmandu its name also survived the 1934 quake, but collapsed in the April quake.