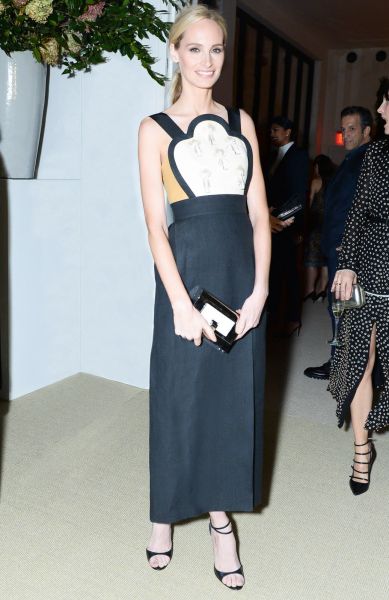 As far as fashion fairy godmothers go, attaining one who is a Vogue alum and the co-founder of the haute online fashion boutique Moda Operandi, would surely be a score. That magical creature would be Lauren Santo Domingo, who left the Condé Nast title to co-found the e-commerce destination that hosts fresh-off-the-runway trunk shows and a buy-it-now boutique teeming with top designer labels.
Up until now, Ms. Santo Domingo's fashion fairy godmother qualities were reserved for her closest friends and family members. But IfOnly is changing that. The experience-based website, which has charitable ties, is auctioning off an hour of face time with the fashion luminary, during which she will welcome the winner into the Moda Operandi headquarters and provide them with a wardrobe revamp worth $2,500. Those glorious 60 minutes will likely include spinning around in Delpozo frocks, stepping into Tabitha Simmons stilettos and accessorizing with Marni accouterments.
The price of this experience is $5,000 and while half of that purchase goes to new clothes, the remaining funds will be donated to The Charlotte and Gwenyth Gray Foundation, which is raising funds to support medical research for Batten disease. The two young daughters of the charity's founders, Gordon and Kristen Gray, are afflicted with the fatal disease which currently has no cure.
"As a mother myself, I cannot imagine a worse feeling then receiving such news," explained Ms. Santo Domingo. "When I heard IfOnly teamed up with the foundation I immediately wanted to help in raising awareness and funding for such an important cause. Gordon and Kristen Gray have done and excellent job getting people on board in support; their close friends have really rallied and are all helping in whatever way they can."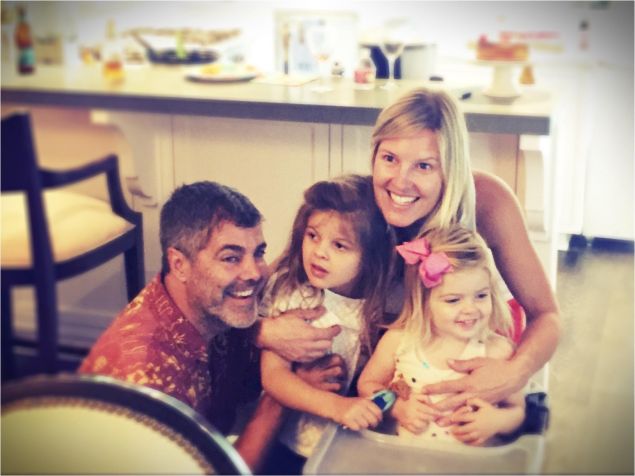 For Ms. Santo Domingo, offering up Moda Operandi to help out the cause was the best way to get involved. Not only does the winner of this IfOnly purchase get to help out those in need, but they will be receiving a bit of help themselves. In order to get some info from the site's co-founder regarding what she's buying this fall and what fashion tips she will be passing on, the Observer quizzed her on all things style-related.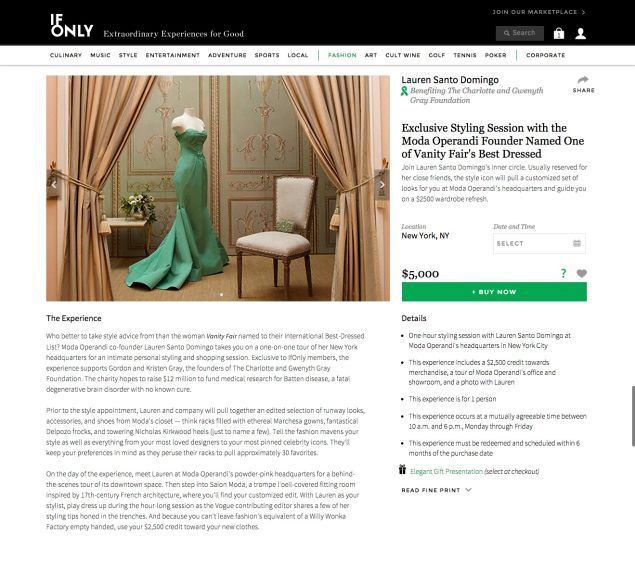 For what occasions do your friends turn to you for style advice? One of the (many!) reasons I love Moda Operandi is it allows me to connect with people through fashion. Whether I am helping a friend dress for her first date, pack for her honeymoon or for an important event on her social calendar, I love to be involved.
What's some of the best style-related advice you've ever received? I often ask myself 'Why be boring?' I dress to amuse myself and perhaps a few select friends.
What are you looking forward to wearing as soon as the temps drop? I pre-ordered a Mr. & Mrs. Italy fur-lined parka that I am dying to wear come October.
If you had to pick one necessity to add to your fall wardrobe, what would it be? I would never want to be limited to a single item (and too stressful to declare). For Fall, one can't go wrong with a great boot (over the knee if you're brave), a few cashmere knits, and a cocktail dress for the evening.
Which designers are you looking forward to seeing during Fashion Month? Ellery, Brock, and Rosetta Getty have been my ones to watch for the past few seasons. For warm weather pieces, Johanna Ortiz can do no wrong.
What's the last item you bought on Moda? I think it was from Johanna Ortiz's Resort trunk show.
And the next item you will be buying? In September, I order a couple cocktail dresses from the spring collections; my mind is thinking something perfect for a charity event or even a wedding or two next summer. That's the benefit of pre-ordering; I have the best looks of the season hanging in my closet ready to go when the weather changes.