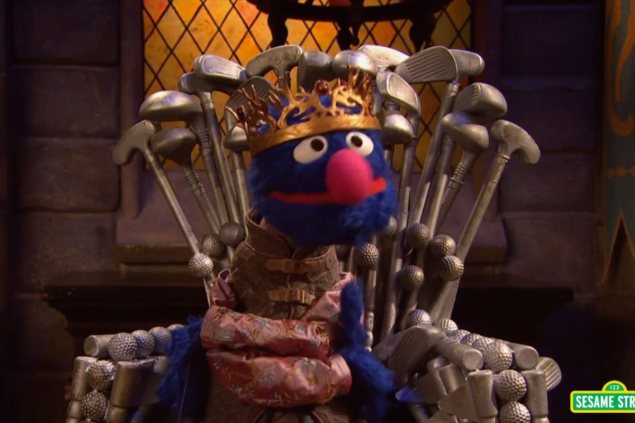 In the age of the gritty reboot, maybe this was inevitable—thanks to a new deal between the premium network and Sesame Workshop, the next five seasons of Sesame Street will air first on HBO, and all HBO's On-Demand and streaming services. After a nine month window the episodes will air for free on the show's original home, PBS, but by then you would be so behind on your Sesame Street.
"Our new partnership with HBO represents a true winning public-private partnership model," Sesame Workshop CEO Jeffrey D. Dunn said in a statement. "It provides Sesame Workshop with the critical funding it needs to be able to continue production of Sesame Street and secure its nonprofit mission of helping kids grow smarter, stronger and kinder; it gives HBO exclusive pay cable and SVOD access to the nation's most important and historic educational programming; and it allows Sesame Street to continue to air on PBS and reach all children, as it has for the past 45 years."
Just kidding about that whole gritty reboot thing, though. This will be more or less the same wholesome Sesame Street that taught you how to spell, but with an HBO budget. Sesame Workshop noted the new deal will allow them to bump the 18 episodes it produces now up to 35, along with a new and original children's series, and a spin-off based on the Sesame Street Muppets (Not to be confused with CBS' Muppets. We're about to have a lot of Muppets). The deal will also force streaming networks like Netflix and Amazon to relinquish the episodes of Sesame Street they have available, lest the new-to-the-game HBO NOW gods be angered.
"Home Box Office is committed to bringing the most groundbreaking and creative shows to its audience," HBO President Michael Lombardo and CEO Richard Plepler said in a joint statement. "Sesame Street is the most important preschool education program in the history of television. We are delighted to be a home for this extraordinary show, helping Sesame Street expand and build its franchise."
Still, no amount of statements and press releases can take away my dreams of HBO crossovers, where the White Walker army from Game of Thrones rides into battle on Snuffleupagus, or Beaker founds a startup in Silicon Valley. 
Or wait….True Detective Season 3??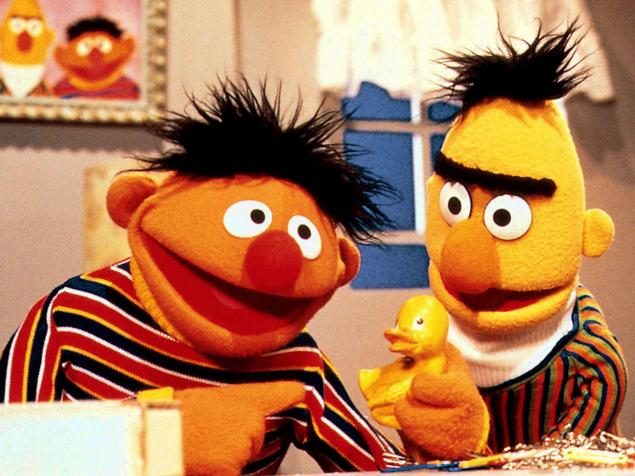 Time is a rubber ducky.