FRIDAY AUGUST 28
Screening: "Period Rohmer: The Marquise of O… and Other Films" at BAM
Grab your beret and head on down to BAM for BAMcinématek's week-long run of films by French New Wave director Éric Rohmer. After a full week submerged in the world of this master critic-turned-director, you're sure to come out the other side much hipper than before. Make sure to catch my personal favorite Claire's Knee (The plot, via IMDB: "On holiday, a conflicted man lusts after beautiful stepsisters despite his betrothal to a diplomat's daughter.") and pay attention so you can impress your art-school buddies.
Brooklyn Academy of Music, 30 Lafayette Avenue, Brooklyn, NY, Friday, August 28 at 2:00 PM, on view Friday, August 28 – Thursday, September 3
SATURDAY AUGUST 29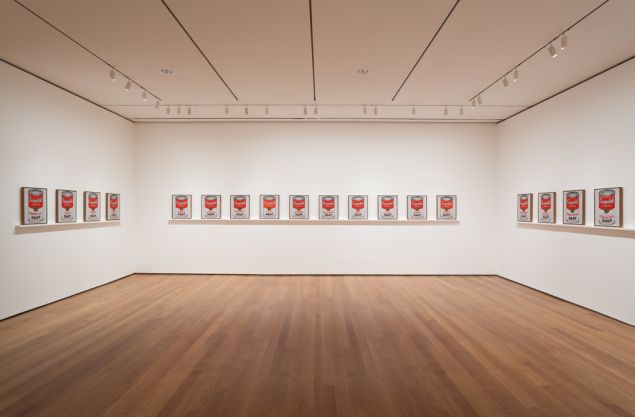 Tour: Toast and Tour: Andy Warhol at MoMA
Can anyone ever know enough about Andy Warhol? I'm apt to say heck,no. If you have yet to see MoMA's current exhibition on the modern master titled "Andy Warhol: Campbell's Soup Cans and Other Works, 1953–1967," this is a great chance to do so. One of MoMA's many art historians–who are much, much smarter than you–will lead you around and tell you what to think, while prosecco and delicious treats are passed so you can toast the wigged wonder. Doesn't that sound lovely?
MoMA, 11 West 53rd Street, New York, tickets are available online. Check-in begins at 6:00 p.m. Tour begins at 6:30 and ends at 8:00 p.m.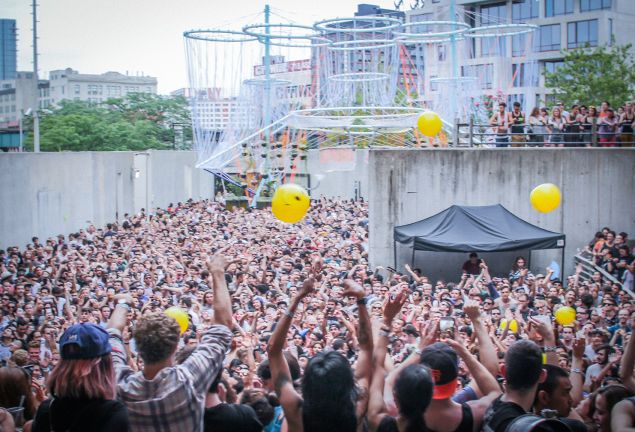 Performance: Warm Up at PS1
If you like being jostled by sweaty throngs of millennials, then head straight to PS1 for this weekend's edition of the Warm Up series. Aside from the drunken shenanigans you are sure to witness, Warm Up also happens to be a great place to see new and exciting music. These outdoor concerts, that have in a very few years become something of a trademark NY summer staple, feature some pretty acts, some of whom are poised to hit the big time. There are going to be some "dope beats" being dropped by Canada's DJ Windows 98, London's Murlo, Brooklyn's own FALSE WITNESS and others, so be prepared to dance (but for God's sake, hydrate!)
MoMA PS1 Courtyard, 22-25 Jackson Avenue, Long Island City, 3 – 9 p.m., tickets $18 in advance, $20 day-of
Opening: Summer Group Show
This accurately named weekend pop-up in NY's Columbia County is brought to you by insanely hot and ridiculously young art dealers Matt Moravec (Off Vendome in Chelsea) and Taylor Trabulus (Shoot the Lobster in the LES). Sure, it's a few hours upstate, but you don't want to stew in this grimy city all weekend, anyway. The show features some emerging talents like Sam Anderson, Nicholas Buffon, Matteo Callegari, Lena Henke, Jeanette Mundt, and more. If that's not enough to lure you, there will also be works by underground legends Peter Schuyff, Karlheinz Weinberger on display. What more could you ask for (besides directions to Germantown?)
224 Main Street, Germantown, NY, 4 – 9 p.m.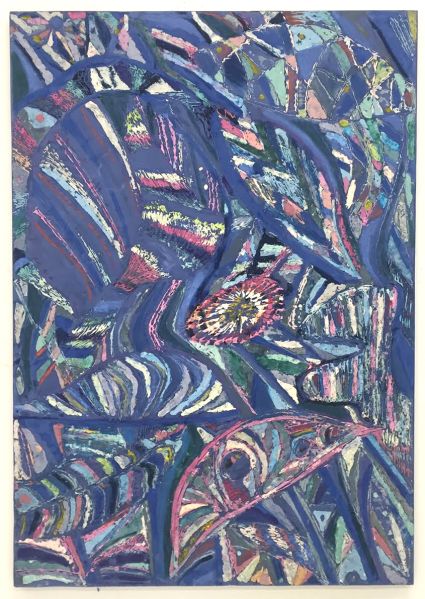 Opening: "Johannes VanDerBeek: Tahitian Hallucination" and "Rachel Foullon: Hayloft" at Halsey McKay Gallery
If you're still bumming around East Hampton, nursing a wicked rosé hangover, then stop by this always strong, year-round gallery for their latest dyad of shows. You won't regret taking a moment to bask in the radiant color of Brooklyn-based artist Johannes VanDerBeek's new clay-and-paint wall slabs or to gaze at the quixotic object juxtapositions by the equally Brooklyn-based sculptor Rachel Foullon. Then you can head over to Lululemon to get your swag on. It's a win-win.
Halsey McKay Gallery, 79 Newtown Lane, East Hampton, NY, 3-6 p.m.
SUNDAY AUGUST 30
Opening: "Rogan Gregory: Flamingo Tongue" at The Surf Lodge
Dude! Head out in Montauk this weekend so you can "shred face on some heavies" and also catch this bitchin' show. Manahattan's R & Company teams up with local favorite The Surf Lodge to show wares by this rad designer.
The Surf Lodge, 183 Edgemere Street, Montauk, open to the public 12 – 8 p.m. on weekends through September 6 
Shopping: Morbid Anatomy Flea Market at The Bell House
Nothing is better than tooling around a flea market on a lazy Sunday. Even a somewhat gruesome flea market. With multiple vendors selling taxidermy, artful bones, unusual antiques, obscure books, and assorted curiosities, you are sure to find something to give your railroad apartment that fancy "wiccan look" everyone's into these days. But stay away from the enchanted monkey's paws. They always seem to backfire.
The Bell House, 149 7th Street, Brooklyn, 12 – 7 p.m., Admission: $1